How Does Big Data Improve Sales?
Big Data is a useful asset to make strategic decisions for better sales and improved customer experience
A large volume of data used to interpret patterns, trends, and associations, particularly relating to human behavior and interactions - big data analytics enables companies to create consumer recommendations based on purchase history. Thus, a personalized shopping experience.
Generally, big data comprises of three key factors – volume, velocity, and variety. In the world of retail, it means a greater understanding of consumer shopping habits and how to attract new customers. Furthermore, it helps predict trends. That is why it's a useful tool to make strategic decisions based on market analysis.
Importance of Big Data
Today, in the competitive field of retail, the standard bases of decision-making, such as sales history, experience, and intuition, are not enough. Instead, retail leaders rely on up-to-date data, metrics, and solid facts to support their business decisions.
Customer Experience Decisions
For retailers and brands to make effective, customer-centric decisions, they must use big data to anticipate shopper needs and provide a kind of customer experience that is seamless. Furthermore, customer analytics helps improve customer experience and loyalty once they know what exactly the customers purchase.
Often, retail companies' functions operate in silos – data insights are fragmented, captured in pockets. For them to obtain a comprehensive view of results, particularly consumer trends and growth strategies, they must unify and integrate all its data.
By using a primary source containing all information about products and customers, retailers will have a better way of consolidating data. Thus, making business decisions faster. Moreover, a retail dashboard gives a high-level summary of the most critical competitive performance metrics, particularly on pricing, promotion, and catalog movements.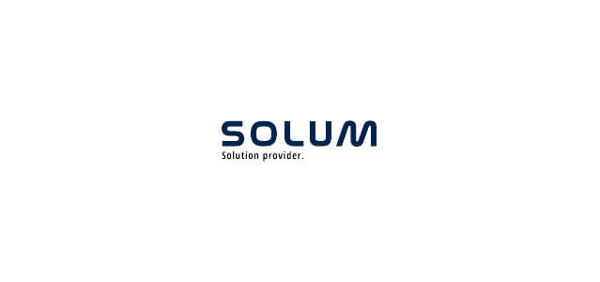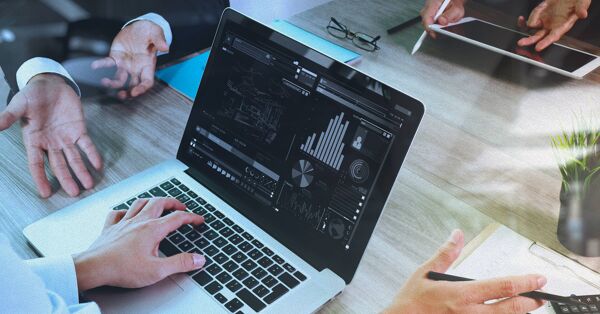 Big data helps monitor store-level demand in real-time to make sure best-selling times remain in stock. Hence, it improves operational performance across all channels. Also, it helps with the adaptation of marketing, forecasting and replenishing tactics, and identifying seasonal trends and popular items – by gaining visibility into promotional performance.
Use of Big Data in the Retail Industry
Traditionally, loyalty programs produce big data. But today, it's also collected through credit card transactions, IP addresses, and user log-ins. Once retail businesses get to collect enough data, they will be able to analyze the consumers' behavior. As a result, they will predict future spending, personalize recommendations, and even conduct timely sales events.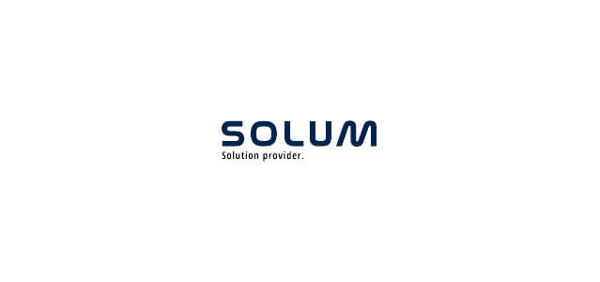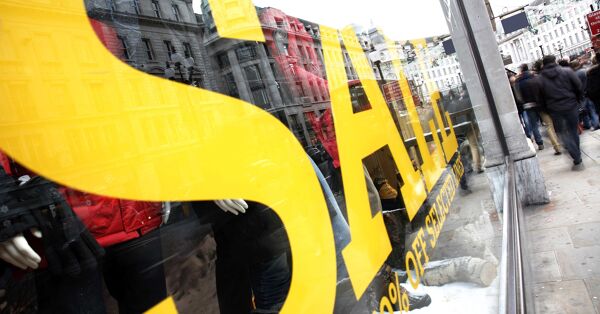 For example, Amazon uses big data to recommend items for its customers based on tons of data such as purchasing history, browsing history, product reviews, website analytics, and social listening and uses algorithms to interpret the information. Thus, generating 29 percent of sales through their recommendations engine, which analyzes more than 150 million accounts – leading to big profits.
Personalizing Customer Experience
For retailers, big data can create opportunities to provide better customer experiences. Costco uses its data collection to keep customers healthy. When a California fruit packing company warned Costco about the possibility of listeria contamination in fruits like peaches and plums, Costco was able to email specific customers who had purchased the items affected by the food contamination instead of a blanket email to their lists.
Forecasting Demand in Retail
Furthermore, besides big data, some algorithms analyze social media and web browsing trends – predicting the next big thing in retail. Weather is perhaps one of the most interesting data points for forecasting demand.
To customize product recommendations, Walgreens and Pantene worked with the Weather Channel. Once the humidity increases, women will seek anti-frizz products – they waited for the right time to serve up ads and in-store promotions to drive sales. In over two months, Walgreens and Pantene increased their sales by ten percent. Moreover, Walgreens' sales lifted by four percent across the hair care category.
Customer Journey Analytics
Customer journey is complicated; it's not a straight line; it's a zigzag across channels from research to purchase. By using big data, retail stores can handle customer journeys to create better experiences.
Big data can help retailers answer these questions:
Where are customers looking for product information? Where are we losing them?
What are the most effective ways to reach them and compel them to purchase?
Using Big Data to Improve Retail Store Sales
In the past few years, the use of big data has become more popular. Others assume it's only for major corporations – but it's not. Even if you own a small retail store, you must start paying attention.
Big data doesn't have an agreed-upon definition. Generally, it's the gathering of data from multiple sources to predict what customers will do and improve the business.
Here are six ways to improve retail store sales using big data.
Sales Receipts/Point-of-Sale Records
Use POS system and sales receipts to get the following information and staff the store appropriately:
How big is the average deal?
Does the average size go up or down at certain times?
How many sales involve discounts or promotions against full price purchases?
What times of day, days of the week, and months of the year make the most sales?
Which ones are slow?
Customer Loyalty Programs
For retailers that still don't implement a customer loyalty program, start now – get rid of paper punch cards! With the help of digital tools, customer loyalty programs are not only made more straightforward and less hassle, but most products also provide reams of information on what types of offers attract loyal customers.
Not all retailers sell their products online. However, website analytics show information such as how customers find out about the store, what websites drive traffic, and what they do on the site.
If most customers search for products, there may be a need to start offering some of the most popular search items for sale online; at least include photos of available products in the store for customers to get a visual before they come in.
Seeing the factors that drive traffic to the store's website will enable retailers to focus on places where they will get better results.
Let's say 80% of website traffic comes from Yelp, then be sure to keep the store's Yelp page updated.
Email Marketing Analytics
Email marketing has been there for quite a while, and it's still one of the most effective ways to engage with customers – review analytics to see what subject lines, times of days, and days of the week get the most opens and clicks.
What do people click on most?
What types of offers work best?
To know what offers are redeemed, keep track of printed coupons or digital codes.
To see what customers do after interacting with them, use social media analytics. Furthermore, what customers talk and ask about on social media are trackable – retailers will see if customers want to about a specific product. Hence, retailers can stock more or expand that line.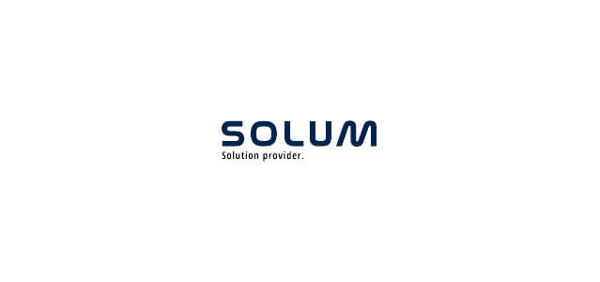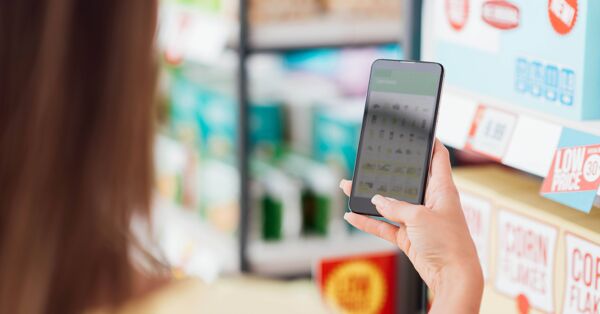 Whether a store's inventory tracking system is part of POS or standalone, it can help you with the following questions:
What items are selling the fastest?
When to reorder?
How much buffer stock to have on hand?
Are the items getting to the point where they need to be on a discount?
For retail stores that are looking for ways to enhance their inventory, electronic shelf label (ESL) is a useful tool to reveal product prices and information – very helpful in integrating big data in real-time decision making. Thus, contributing to the overall improvement in sales.
Even the smallest retail operation has access to a lot of big data. Take time to analyze it – weigh what works and doesn't to improve your retail store's sales.
We can help you improve your sales by upgrading your inventory management – through electronic shelving! SOLUM ESL is an industry leader that develops most of the new ESL Electronic Shelf Label technology and products such as Item Label, LED Blinking Label, Button Label, and various promotion solutions.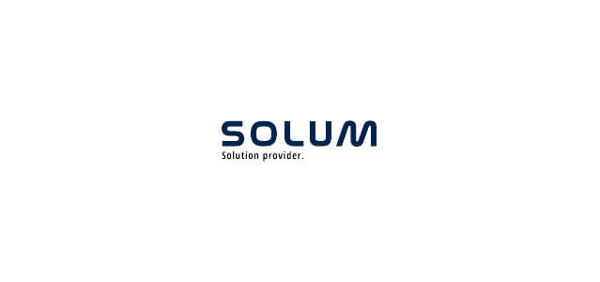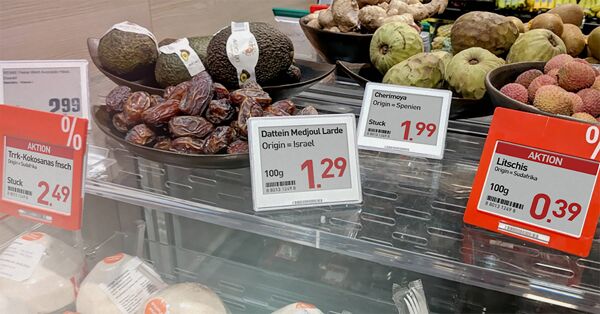 Since SOLUM emerged in the ESL market in 2007, we continue to lead the ESL technology and product trends. Contact us today to know more about SOLUM ESL.