Why Do Retail Stores Need LED Indication this Holiday Season?
Now that Christmas lights are all over the place, it's time to turn on yours.
This year had a lot of uncertainties, but the Christmas spirit is here to stay.
It won't be as populated this year as most people will look for gifts online.
However, retailers must keep their toes up to provide exceptional customer service for consumers who will buy presents in-store.
SOLUM Newton's LED Indication
SOLUM electronic shelf labels are now empowered by the all-new Newton system that enables your shelf labeling system to do a lot more than displaying product prices, giving your store a leg up this holiday season.
One of Newton's impressive capabilities is its LED indication, serving as a guiding light for your staff and customers to provide the best customer experience possible.
Now that Christmas lights are all over the place, it's time to turn on yours.
Here are all the benefits your business can get from taking advantage of Newton's LED indication.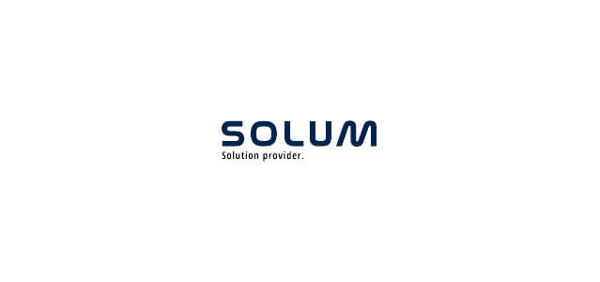 Call Indicator
There's no doubt that this season is the busiest time for your business this year.
SOLUM Newton's shelf labeling system has an interactive button that customers can press to call the staff or manager. The ESL blinks green on the sender's end and flashes red on the staff's Newton watch, signaling an emergency.
Product Location Alert
During the Christmas rush, most customers are in a hurry, and they have to find the products they're looking for right away. Newton's LED indication informs customers of a product's location so that they can find it easily.
Promotion Alert
The holiday rush for businesses may not be as congested this year, but promo signs are still going to stand on your store's shelves. Our digital price tags can Indicate which promotions are assigned to a specific product, such as payback, discount, and new arrival.
Product Indicator
We know Christmas has a lot of red, but others prefer it greener.
Newton's product indicator through LED lights can be beneficial for specific types of customers like vegans. By applying the Green LED for vegan products, vegan customers will visualize what food to buy
Allergy-causing Food Notification
In this most festive season, there will be lots of food. But festivity with safety is always the better route.
Through Newton's LED indicator, customers can know which products can cause allergies. Customers will quickly identify which products to avoid (ex.: yellow for peanut, blue for dairy, red for crustacean, etc.)
Expiration Date Alert
Newton's LED indicator can help solve your problems with food waste.
For products nearing or past their expiration date, you can assign seven different colors to alert your employees, for example, blue for five days from expiry, green for three days, yellow for one day, and so on.
Medicinal Ingredients Indicator
Not only supermarkets and appliance stores are busy this holiday season, but pharmacies as well.
Newton helps pharmacists identify which medicine may have dangerous ingredients for a specific type of patient, especially for pregnant women (ex.: red for isotretinoin, etc.)
Delivery Product Identification
Due to the pandemic, curbside delivery is now the go-to for safe transactions, especially during the holidays.
When doing deliveries, your employees can hand over the correct box by first choosing the store's name on the PDA, which will then prompt an LED to flash on the right package.
With Newton, ensure your business is well-guided to achieving improved operations and customer service this Christmas!
Contact us today for more information about our electronic shelf labels.