3 Inventory Management Secrets Unlocked by Newton
Newton reveals three solutions to problems brought about by manual inventory.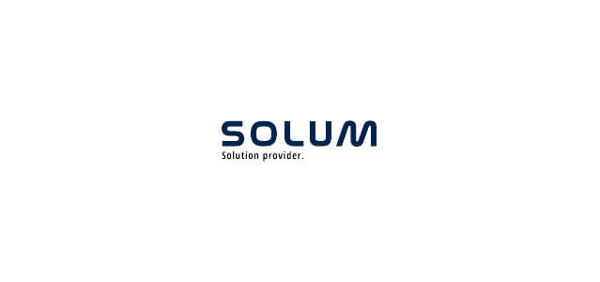 In retail environments, inventory is usually carried out by a designated person or team.
The process involves going through the sales floor and stockroom and counting each item manually. The data is then recorded using pen and paper or electronically using a mobile device.
Is Change Necessary?
Companies who still swear by this method probably are of the opinion that, "if it ain't broke, don't fix it." Unfortunately, this style of conducting inventories comes with a lot of disadvantages.
One of them is the loss of selling opportunities, as the time and effort it takes to conduct manual inventories gives little to no room for doing other things.
Another issue this poses is that if items are sold quickly right after the inventory survey is conducted, the shelf remains empty until the following survey.
The Newton Difference
SOLUM's latest lineup of Electronic Shelf Labels is now backed with the all-new Newton system, revealing three solutions to problems brought about by manual inventory. Through Newton's interactive buttons, you can achieve the following benefits.
Increased sales opportunity
The time interval between the schedules for conducting daily inventory surveys is enormous (at least 24 hours), which means once the shelves get emptied, they might not get refilled until the next day. It's a missed sales opportunity that could equate to a reasonably significant monetary loss.
Newton provides an easy way to send an alert immediately when you notice an empty shelf. With just one press of a button, you can deliver a request to refill the items—giving all staff members the capability to act when there is an empty shelf, thereby increasing sales opportunities.
Significant Time Savings
With Newton, you can reduce working time significantly.
Newton eliminates the need for time-consuming manual processes and allows staff to multitask. When a worker encounters an empty shelf, they can simply press a button even while performing other duties, and the central server will be notified of the request immediately. It eliminates the need for a designated inventory checker or schedule, increasing overall work efficiency.
Virtually No Human Errors
Some might say that wireless communication could cause errors in transmitting data.
But Newton has it covered.
Once a button to report an empty shelf is pressed, a green LED will start flashing to confirm the action. Newton's real-time speed makes it all happen within one or two seconds.
When the LED doesn't flash within one or two seconds, it means the data transmission failed. If this occurs, staff should simply press the button again to send the request.
See What Works for Your Business
Don't linger on manual inventory management. Take a step forward with Newton and discover the endless opportunities available for your business.
For more information about our ESL solutions, contact us or visit our website today at www.solumesl.com.