Why Use Electronic Shelf Labels for Sales Promotions?
Different marketing strategies are being implemented for various products, so how will you stand out from the rest?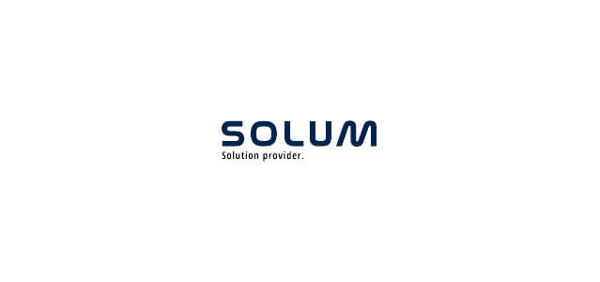 "SPECIAL OFFER: SALE UP TO 75% OFF!"
These offers make people's eyes pop out while shining, shimmering, splendid stars appear over their heads.
Coupons, free trial periods, and discounts—they are some of the popular sales promotions that capture customers' attention.
And not just, they help boost your store's foot traffic.
What Will Make You Stand Out?
Sales promotions create a significant influence on a customer's purchasing decisions. They encourage customers to make a purchase or request more information about a product.
However, businesses are getting more and more competitive these days. Different marketing strategies are being implemented for various products, so how will you stand out from the rest?
Electronic shelf labels don't just save your time from manually creating your promo posters. They make the shopping experience more convenient for your customers, which brings your sales promotions to a whole new world.
SOLUM Newton for Sales Promotions
SOLUM offers electronic shelf labels empowered by the all-new Newton system, which introduces a new level of performance for your business.
Newton has features that are capable of enhancing your sales promotion executions.
Let's look further.
High Resolution
Nothing captures the curiosity of a walking customer better than a high-end display.
Compared to other digital displays, Newton's screen resolution got upgraded by 20%.
Now, the crisp and clear display comes with 184dpi for our 1.6" display, and 145dpi for our 2.9".
Your customers will turn their heads!
Location-based Service
Product location is a vital part of the business.
Typically, retailers place their promos in front of their stores to lure more customers, making your products easier to find to increase purchasing chances.
Thanks to radio-frequency identification (RFID) technology, Newton can support Location Based Service.
. This feature shows the location of promotional products (color-coded according to promotion type). It also obtains retail analysis so you can promote your products by changing their position to the bestselling area.
NFC
Everything's going digital, so is shopping.
Newton can take your services to the digital realm to make your promotions more competitive.
Its built-in NFC lets customers' link their mobile phones to your company's online website and download a digital coupon.
Using the NFC tab, customers can check exactly how much discount they can get when the entire store gives discounts.
Interactive Button
Do you know what supports a successful sales promotion?
Excellent customer service.
Newton comes with an interactive button that lets customers interact with your store more seamlessly, and staff can make their daily tasks more comfortable and more efficient, leading to enhanced follow-through of sales promotion.
By using Newton's interactive button, customers can call store staff for inquiries about the products you're promoting.
In just one press, your staff will get notified if your customers need assistance on your promo mechanics or more information about your promoted products.
Flip Until 7 Pages
Sometimes, there are products on sale that are accompanied by much details.
From nutritional facts to allergy warnings, Newton is the ideal display for showing these pieces of information.
Using Newton's multifunctional button, customers can flip up to 7 pages to access more data about the products you're promoting.
Our electronic shelf label's offered convenience to your operations and customer experience will make your sales promotions stand out from the rest of your competitions.
With Newton, ensure that executions are on point when it comes to sales promotions.
Contact us today for more information.