Why Use Electronic Shelf Labels as Digital Signage?
A digital label can be an excellent branding tool, acting as innovative digital signage to resonate with customers than traditional paper labels.
The retail landscape is ever-evolving.
Retail stores must be consistently creative to keep their customers from finding alternatives.
One example is by leveraging digital labels.
A digital label can be an excellent branding tool, acting as innovative digital signage to resonate with customers than traditional paper labels.
The result?
Your store will improve its demonstration of responsiveness and commitment to customer service, making your store modern and unique from other retail stores.
SOLUM Newton
SOLUM ESL offers a new digital label performance level that acts as better digital signage than any other electronic shelf label: Newton.
Newton is perfect for retailers who are seeking new ways to improve operational efficiency and customer engagement.
Here are six benefits your store can get by applying Newton as digital signage for your business.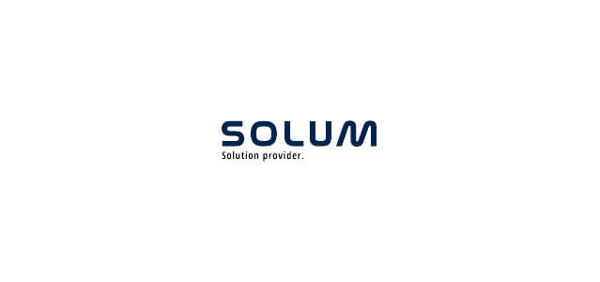 Easy and Flexible Operation
Unlike traditional printing, Newton is more cost-efficient when it comes to the price adjustment process. It can update three thousand tags within five minutes, making it ten times faster than other ESLs.
Your staff won't need to update the prices now and then—it saves time and labor spent on printing, cutting, placing new labels.
Additionally, you can ensure that price updates are real and necessary changes can be applied before customers raise concerns.
Enhanced Long-Term Visibility
Newton comes with a brilliant design—sleek and straightforward— giving a premium and modern look to wherever you choose to put it. Its e-ink features clear fonts and colors to welcome approaching customers, redefining an ESL's capabilities as it brings more life to product details.
Our ESL's screen resolution got upgraded by 20%. Now, its display is crisper and more precise, with 184dpi for our 1.6" display, and 145dpi for our 2.9".
Not to mention, the displays require minimal power to operate, with small, long-lasting batteries which deliver optimal performance for up to five years.
Convenient, Unified Content Management
Newton is backed-up by a seamless, unified management called the Aims software.
Through the Aims software, your staff can create, deploy, and schedule content across shelves from any location, resulting in a more convenient process of viewing and updating price details.
Shopping Experience is More Informed
Once you apply digital price tags in your store, it's not just about displaying product prices anymore.
Many features come along with shelf labeling systems like Near Field Communication.
Newton's NFC capability guides customers with their purchasing decisions by offering a range of information. By displaying additional product details through your store's mobile app, customers will see more in-depth information about your product and be inspired to do immediate on-site shopping instead of leaving the store to research further.
Show More Pages
For sure, your store sells various products that are accompanied by much information.
From nutritional facts to expiration dates, all of this information can be displayed in Newton's seven pages.
Using Newton's interactive buttons, anyone can flip through the different pages to access more data about your products.
Align Your Retail Brand
Newton's real beauty is the fact that it is customizable.
Through its customizable design, you can add an ambiance of modernity to your store's aisles and incorporate your company's colors, patterns, and company logo.
You can select from various sizes to match your store's layout and product lineup, and colors to catch customers' attention.
With Newton, your store is more interactive, and your customers have a more informed and engaging shopping experience.
For more information about our digital labels, you may contact us today or visit our website at www.solumesl.com.