How Do Electronic Shelf Labels Help Promote Appliance Store Products?
With the tough competition owners of home appliances store face, there is a need to promote their stores and the products they carry much more effectively.
It is a common understanding that one of the most important aspects of being in business is not only to make a profit but to generate revenue and profit continuously. Doing so would entail many factors: creating excellent products, providing superior customer services, establishing a brand that would represent your business, and maintaining a healthy and lasting relationship with new and existing customers.

These principles can apply to any type of business, including the sale of home appliances online or through a physical store. Successfully applying these core principles in your home appliances business will help you create a good name for your business and generate a following from loyal customers that will help your business last for a long, long time.

However, a successful home appliances business is more than just selling top-of-the-line appliances from the top household brands. It would entail putting the name of your storefront right in front of people's minds when they are looking for a particular appliance and deciding which store. They would buy this appliance from.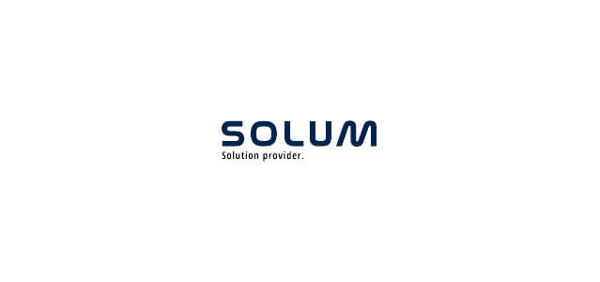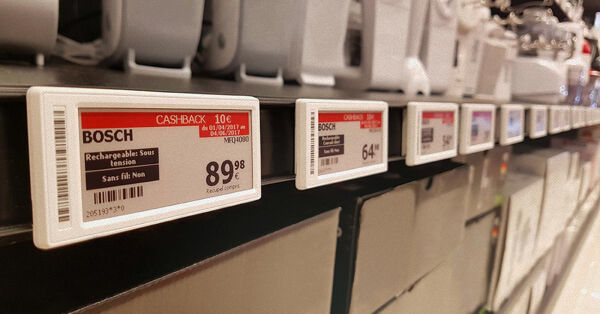 On top of that, home appliances are not your usual consumable item that consumers need to purchase on a weekly or even monthly basis. Most good home appliances could last homeowners for a good number of years. The need for replacement is often resulting from damage due to normal wear and tear, or when the homeowner decides to upgrade to a new model or a new brand.

With the tough competition owners of home appliances store face, there is a need to promote their stores and the products they carry much more effectively. This would involve not only creating an effective offline or online marketing strategy that will attract potential customers to come and visit your stores but would also require in-store promotional strategies that will help give these potential customers the right "push" towards making the final decision to buy.

An Overview of the State of the Home Appliance Industry
When one hears the word "home appliance," one would immediately think of expensive home equipment and gadgets that they would probably buy once or twice in their lives. Who would have thought that the home appliance business is a multi-billion dollar industry which is forecasted to reach up to US$ 590 Billion in global revenues within the year 2020.

In their most basic sense, a mechanical or an electrical device or gadget used for household purposes is considered a home appliance. There are two categories that common home appliances can fall into.

First is the White Goods category, practically large household machines that originally feature that white exterior look, thus the moniker. These include the dishwashers, freezers, refrigerators, washing machines, washer-dryers, and other appliances that have a practical domestic function.

The second category is the Small Electric Home Appliance, which is basically medium to smaller devices that run on electric power. This includes coffee makers, espresso machines, toasters, microwave ovens, food processors, vacuum cleaners, and a whole gamut of appliances with various functionalities.

And there is the new and upcoming niche category of smart appliances and Internet of Things (IoT) devices that are intended for home use and are slowly generating a following in the home appliance industry. These include smart TVs, smart refrigerators, smart room air-conditioners, and any other innovative home appliance with a little bit of AI and wireless connectivity feature added into it.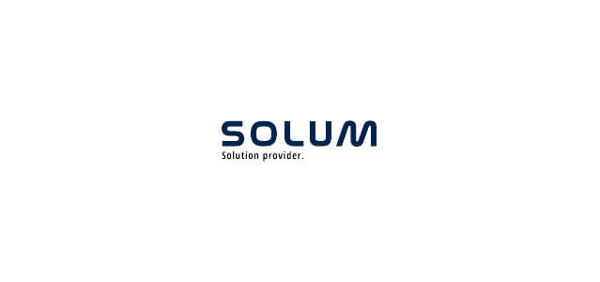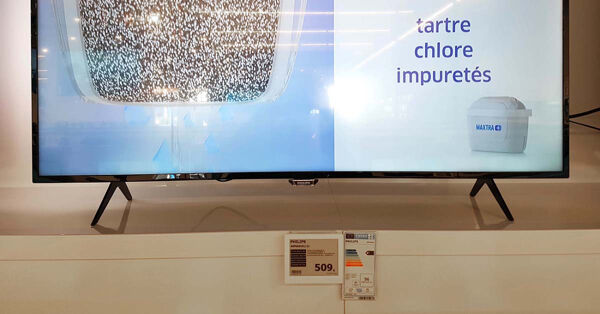 As one can surmise, there are a whole lot of products and options available in the market. Many of these items may be available in your particular home appliances store, or your store may specialize only in a particular home appliance line or focusing on a particular home appliance niche market.

Whatever format or scope your home appliance store is, there is no doubt that you will still need to promote your products effectively to attract new and existing customers, generate good business-customer rapport, and generate continuous sales that will last your business for a long time.
How to Promote Your Home Appliances Store and Products More Effectively
The following describes marketing and promotional strategies that can help you market and promote your home appliance store and the corresponding products you carry much more effectively.

These techniques and strategies make good use of new and innovative technologies, as well as good and practical marketing and promotional sense. Your particular store can employ one or two or even all of these techniques, depending on the extent and scale of your home appliance business.
Bundle Your Products
Most people going to home appliances stores are most likely looking for a particular appliance they need or already have in mind before even deciding to visit the physical store in person.

Offering appliances and bundling them with another item, however, can increase your chances of closing a sale – particularly if these "bundles" include a great discount that is too juicy for customers to pass on.

Let's say a refrigerator bundled with an oven toaster, or a Smart TV bundled with the latest Bluetooth speakers – at great volume discounts – would be an attractive offering many customers would want to look into. Even if their original intent was to purchase a Smart TV, that Bluetooth speaker you bundled the appliance would make them think of spending just a little bit more.
Interactive Product Tags and Displays
While many customers might have done a little bit of research about the appliance they would like to buy before coming to the store, it would be a great in-store advantage to have an interactive product tag or display where they can learn more about the appliance while inside the store.

Interactive displays like Electronic Shelf Labels or ESL displays, which are integrated into a centralized Product Information Management (PIM) platform, can be an attractive and useful in-store feature that can give you an edge over the competition.

Browsing through the interactive displays on their own, getting more useful information about the appliance such as knowing the dimensions to see if the item can fit in their minivans, or simply pushing a button to call the assistance of a store staff can add to the in-store user experience that can help push towards making a sale.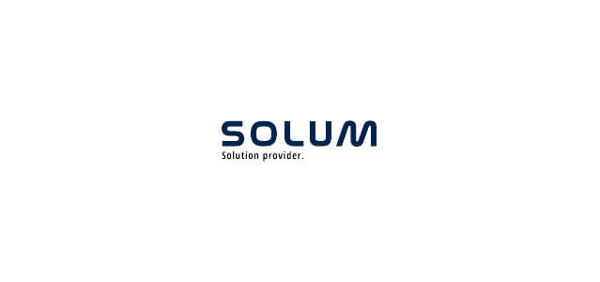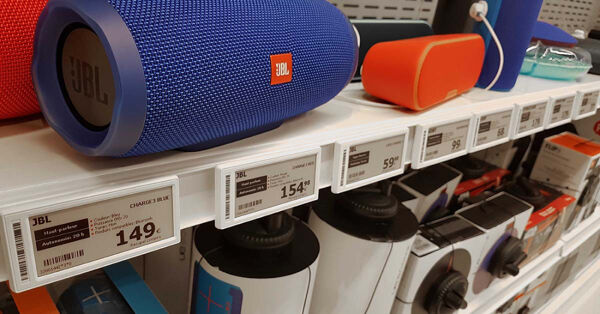 Don't Be Stingy with Events and Demonstrations
One great way to attract potential customers to come to visit your home appliance store is to schedule events and demonstrations at regular intervals. You can get the help of local celebrities or influencers in your area, such as a celebrity chef to do a cooking demo or a popular vlogger mom to give out in-store practical tips.

In these events and demonstrations, including Q&A sessions where your guests, home appliance experts, and a lively host, can help homemakers deal with practical household problems in a fun and interactive way. In these events, you can deliver not only practical tips that can help potential customers but deliver lasting messages that will put your store's name at the back of their minds for a long time.
Offer Price Promotions on a Regular Basis
People love sales promos and would not shy away from a good home appliance store sale if held regularly. Many customers are price conscious and would always be on a lookout for great deals and price promos. They would look at ads on local newspapers, websites, or social media.

Give in to their sales promos craving by scheduling price promos regularly. Make it a limited time only run but promise to do this again after a certain period. They will surely watch out for the next price promo runs and will look forward to visiting your home appliance store once the schedule draws near to the due date.

Offer special discounts and enticing price promotions during special occasions, holidays or even a famous event that occurs in your locality. You'll never run out of an excuse for having a special price promo day – and have sales mongering customers flocking to your store in no time.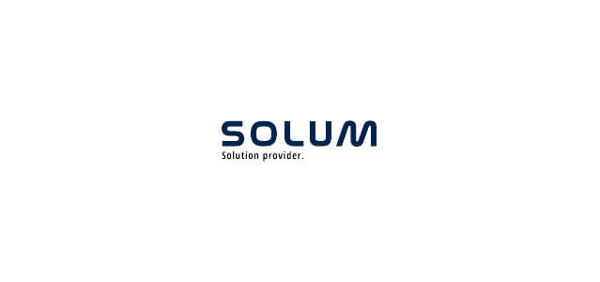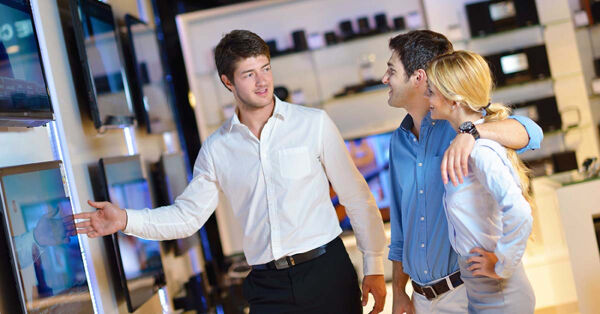 Add Extra Value
Offering additional value on top of the actual appliance they bought will make your home appliance store a go-to place for customers who rely more on value and customer service above anything else.

Offer extended service warranties, deferred financing charges, free delivery, or any other valuable services that you can add on that will make buying from your home appliance store much more enticing, convenient, and fulfilling.
Make Use of Effective Online Marketing Techniques
The advances in connectivity and the Internet makes shopping more convenient for customers, and this includes their search for home appliances. Up to 87% of consumers would first do an extensive search online about an appliance or a store before they even set foot on the physical store.

That is why it is important for a home appliance store to not only maintain a great looking storefront in their physical brick-and-mortar space, they also need to have a great online presence that would appear gorgeous to online visitors – making them feel like their visiting your physical store. Here's how you can do it:
Create and Maintain a Great Home Appliance Website
Your website is the central hub of your online presence and is where your potential customers searching for appliances online should be led to first. You can integrate an e-Commerce platform on your website where they can make purchases online or make your website an interactive portal where they can learn more valuable information to help them with their purchase.

There are now new website technologies that you can make use of including augmented reality technologies or even 3D technologies that allow visitors to browse through appliances just like they are looking at a physical display. They can explore color and size variations or even do mix and match according to their preferences. The possibilities are endless.
Make Use of Digital Marketing Strategies
Aside from your website, you may need to harness the power of digital marketing to drive potential clients to visit your websites. There are several techniques that you can make use of include Search Engine Optimization (SEO), Pay-Per-Click Ads, Rich Content, and other online marketing strategies available.

Harness the Power of Social Media
One powerful online marketing tool is social media. Make use of pictures, videos, and other social media content to promote your products and stores in the various social media platforms available. Be where your potential customers are – and most of them are in social media.

Don't Just Sell Home Appliances, Create Great Customer Experiences
If the purpose of your store is to sell appliances, then your business is no different from all the myriad home appliance store vying for their piece of the home appliance industry pie. Don't just sell home appliances but rather add value by creating memorable shopping and customer experiences.

Make your store stand out. Use innovative technologies like interactive ESL displays, Augmented Reality or 3D booths, Internet of Things (IoT), and other innovative promotional techniques while in-store.

Not only will you offer something new and vibrant to your customers, you can give them a great shopping experience that will surely come to mind once they think of planning to but a new appliance or finally decide on making a replacement for the one they now have.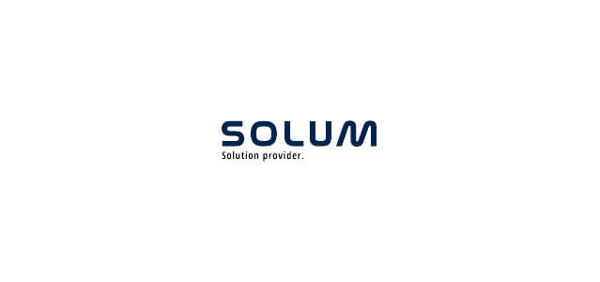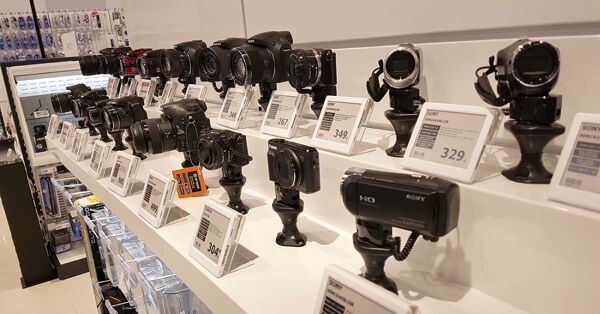 The Take Away
The home appliance market is evolving and is continuously growing. The rise of innovative home appliances and gadgetries requires a more effective marketing and promotional strategy that will make potential customers visit your home appliances store.

To make your store stand out from your competition, you can harness the power of innovative technologies and systems, as well as make use of practical online and offline marketing strategies that can help you connect with targeted audiences.

There are many ways to improve your promotional strategies, but always remember that the most effective strategy is one that gives value and meaningful shopping experience to new and existing customers.

Empower your retail store with the leading and most innovative Electronic Shelf Label in the market. Contact us to learn more about our ESL solutions.