What Are The Ways to Build Customer Trust and Loyalty Through Technology?
If a business will use and manage technological tools and software effectively, various services and experiences will come up – furthering raising customer satisfaction and loyalty.
Nowadays, technology can be seen everywhere – at the mall, home, even at work – it has involvement in almost everything that human beings do. Furthermore, it even leaves its prints in the world of retail business, particularly in building better customer loyalty.
To ensure a business's long-term growth, it must not only convert new customers – this only creates profits for the long-term. More importantly, it must execute strategies that will retain customer loyalty. Establishing customer loyalty is crucial for a business – it allows being interactive with customers and be efficient in delivering assistance. Based on a study by KPMG, consumer retention was the most significant factor in driving revenue growth.
Such online communication tools continue to change the game – playing a key role in all aspects of business, especially in customer retention. According to a survey by a Forester, 42% of service agents were not able to resolve customer issues due to problems with old and disconnected systems. Unfortunately, 45% of American consumers are pretty known for abandoning a transaction if their queries are not provided with solutions fast.
If a business will use and manage technological tools and software effectively, various services and experiences will come up – furthering raising customer satisfaction and loyalty. Plus, the business will achieve growth and other objectives.
Here are some ways on how to deliver levels of responsiveness and efficiency to gain customer trust and loyalty – with the help of technology.
Customer Relationship Management (CRM)
A tool for tracking and managing a customer's entire journey, customer relationship management (CRM) platform brings many benefits other than customer retention – making them valuable assets in a marketer's toolkit.
Once information about customers and interaction is contained in one place, both external and internal communications between the marketing teams become more efficient. Generally, CRM tools are combined with other tools to maximize their potential.
By taking advantage of modern CRM solutions, retailers can analyze a trove of customer information - including their so-called "emotional motivators" - the feelings that drive customers' behavior. They can then use these information to establish deeper connection with their customers - such as by surprising them with relevant information that exceeds beyond wishing them on their birthday once a year.
For example, a grocery retailer can maximize their CRM connected to their mobile app to suggest products that the customer might be interested in. Using these technologies, retailers can also identify and segment their customers based on their shared emotional motivators. By doing so, they can craft more highly personalized messaging and new features to their services and products, thus fostering a deeper connection between the customer and the company.
Customer Loyalty and Gamification Programs
A straightforward method in boosting customer loyalty, customer loyalty program offers exclusivity through joining memberships and earning reward points – it adds perceived value to offers and company image overall. Furthermore, loyalty programs do not just reward purchasing behavior – they encourage feedback, social media activity, and referrals.
Refers to the application of game mechanics to the customer experience, gamification motivates employees and customers to do actions by encouraging them to be more interactive, competitive, and enjoyable at the same time. Often, sites that incorporate gamification display features such as leaderboards, statuses, and badges.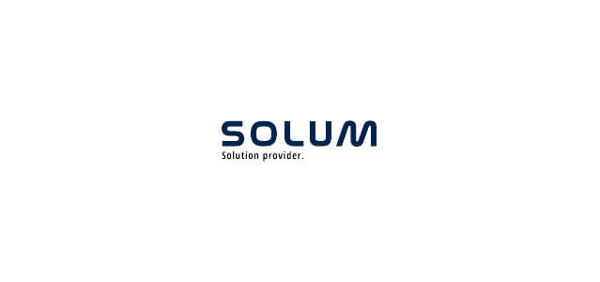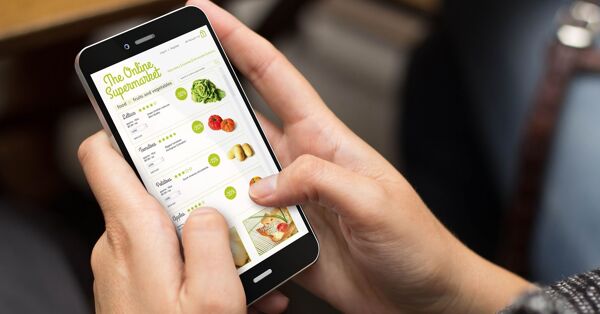 Some might confuse customer experience management (CEM) from CRM; however, CEM is subtly but distinctly different. CEM has all the information about a customer's life cycle – it came from all the tracking and management of the interactions between the customer and the company. Often, it provides similar functionality with CRM. However, CEM treats the customer as a person, not just a faceless client.
CEM's purpose is to collect experiential data – using consumer feedback to gain insight and optimize the customer experience. Thus, their common features include survey forms, A/B testing, customization settings, and customer support.
Here are some of the popular forms of CEM.
Live Chat
A great way to be more interactive with customers, live chat features are chat windows on websites that serve as representatives from the company's website – for customers to ask inquiries. This innovative chat feature may not seem effective at first glance; however, customers will have immediate access to assistance, and help comes in just a short period – this experience gives convenience by wielding important results to customers that contribute a lot in building customer loyalty.
When a business shows a friendly, helpful, and efficient service, its customers will develop more trust towards them – further increasing loyalty.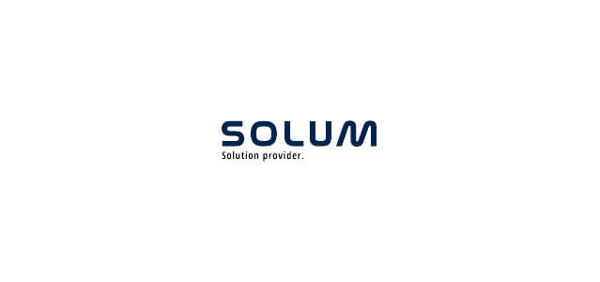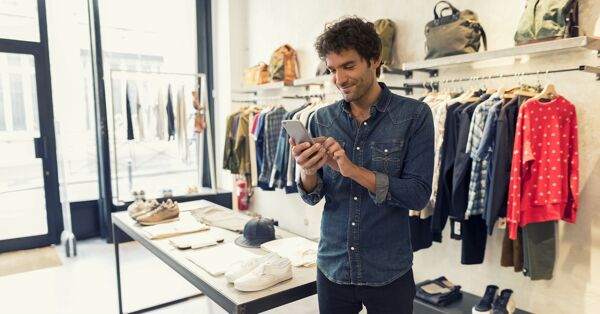 Social Media Customer Service
During the past years, social media has gained their places in the technological world – as well in the lives of customers. Social media is always around, and it affects how a business runs – it became an important source to know how the public views, interacts with and feels about a company.
Now that everybody is in social media, not using it to enhance customer service and getting to know more customers is a taboo – it will be a great disadvantage to any business. Hence, many businesses use social media to their advantage as it is a great tool to establish customer trust and loyalty.
Some of the popular moves that businesses do online such as replying to tweets and mentions with offers of assistance, and creating a support button on Facebook to be friendly and provide help to customers, are all about being more engaged while increasing visibility to the eyes of customers.
As a result, customers get to interact with business more personally while receiving assistance. Therefore, utilizing social media builds better customer loyalty towards a company.
Customer Support Software
One of the many help desk solutions that businesses utilize, the customer support software helps customers and businesses alike. Hence, it builds more customer loyalty to a company. Not to mention, it serves as great storage for customer data.
Customer support software sends a kind feeling to customers that they are valued as they are not being ignored – this will show how a company show worth at a customer's time and opinions (that lead to progress and improvement). Plus, it is a great tool to address complaints and concerns – customers will get quick results that they need. Therefore, if businesses will utilize customer support software properly, it can be a very important device in building and taking care of customer loyalty.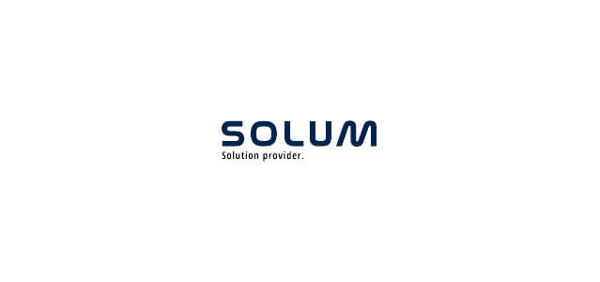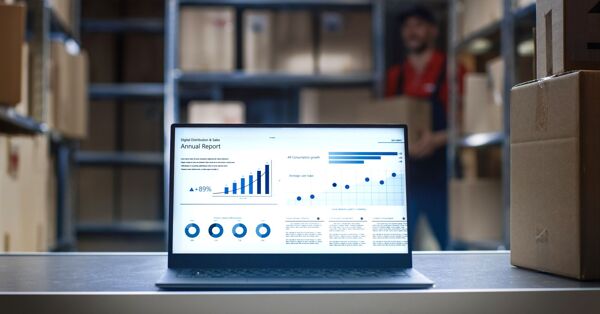 Technology on Retail Stores
For brick and mortar businesses, several technological advances improved the in-store experience in the past ten years. Despite the massive popularity of e-commerce, many shoppers still prefer in-store experience, particularly at seasonal times such as summer vacations and winter holidays. Here are a few ways in how technology can help retail consumer experience – helping build customer loyalty.
While inside the store, beacons alert smartphones – informing shoppers about discounts and coupons. Moreover, they also help find items in the store and identify loyal customers.
In furniture and design stores, they use virtual reality (VR) – allowing customers to see a 3D rendering of a kitchen, bathroom, or other renovation to entice shoppers and make a purchase. Customers may choose the items they want before entering a special room that shows what their home will look like once they buy the items. It can also be useful on clothing in the comfort of a home – customers can mix and match, and it guarantees to fit.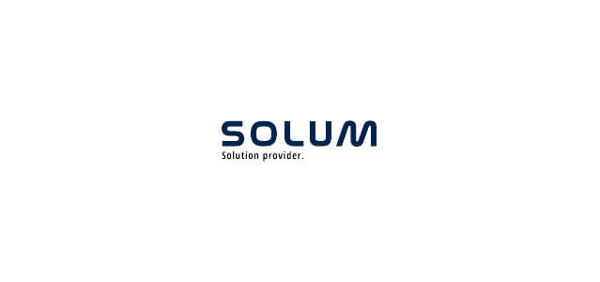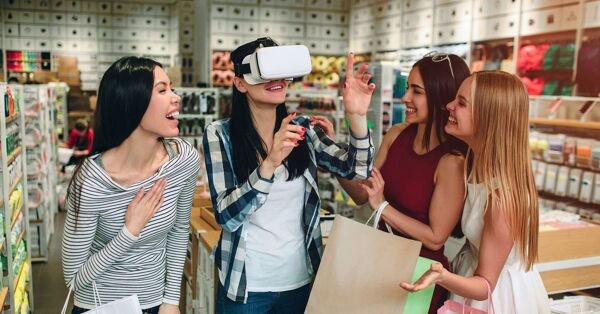 Using technologies such as Electronic Shelf Labels by SOLUM also allows consumers to track inventory in a store. Combined with a retails app, this technology can let consumers see the availability status of items. Plus, there's no need to use cash – pay for the item through the retail app and get special promotions and discounts.
Furthermore, with ESLs, retailers and manufacturers can detect theft or know the inventory – automatically informing the manufacturers when a store is running low on items. Thus, manufacturers can send supplies right away. Furthermore, changing the prices in real-time is possible. Hence, shoppers will see the discounted and updated prices of items.
By leveraging these features of ESL, retailers can create a highly engaging and efficient in-store customer experience. For customers that are emotionally-engaged with a retail brand, it is highly important for them that the sales associate are easy to find, items on sale are easy to locate, and that additional information about the products can be easily accessed.
SOLUM Electronic Shelf Labels are equipped with interactive buttons that customers can press to call a sales associate or view more information about a particular product. It also comes with LED blinking feature that allows for clearance items to be seen more easily - even if the customer is still meters away from the shelves. Ultimately, it is also equipped with NFC and barcodes, which allows a customer to either use their smartphone to tap or scan the shelf labels, which will then direct them to a webpage containing more important details about the product they're planning to purchase.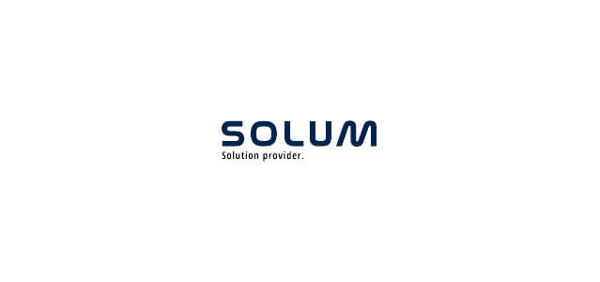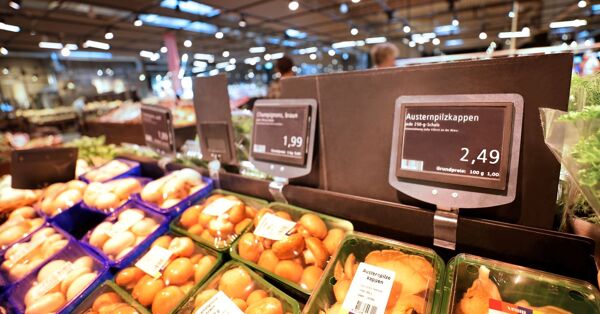 Are you for ways to establish customer trust and loyalty? We can help you improve your shelves! SOLUM ESL is an industry leader that develops most of the new ESL technology and products such as Item Label, LED Blinking Label, Button Label, and various promotion solutions – these products are part of an automated system that helps improve the shopping experience – leading to customer loyalty.
Since SOLUM emerged in the ESL market in 2007, we continue to lead the ESL technology and product trends. For further inquiries, contact us or visit our website today at www.solumesl.com to learn more about SOLUM ESL.