How Does Big Data Help Improve Retail Price Points?
If there is one thing that could make or break any retail business, and unfortunately, many business owners fail to build up properly – that is Pricing Strategy.
While most retail companies have been grappling with the internet over the past two decades, the shortcomings of some businesses for taking advantage of the biggest tech advances to improve their pricing efforts is still evident. One breakthrough in technology that many retailers are lagging is Big Data. The 2018 Big Data Analytics Market Study from Dresner Advisory Services revealed that 50% of the retailers surveyed still don't use big data in their business, with an estimated 12% of those having no plans to use big data at all.
Small and medium-sized retailers, in particular, are having difficulties in adapting some big data analytics into their business. This is mainly due to the upfront investment it requires and the lack of trained personnel that can make sense of all information that the platform produces. Nevertheless, big data analytics is now the key to optimal retail operations, and more specifically, to best pricing decisions. Therefore, no retailer can afford to avoid nor delay their investment in such platforms.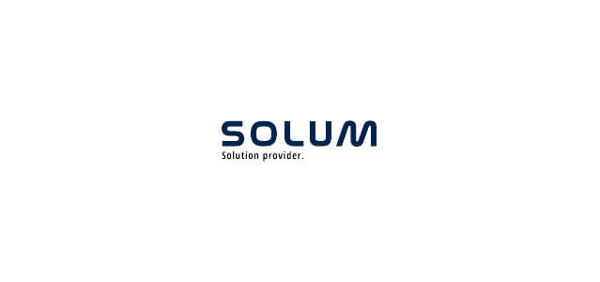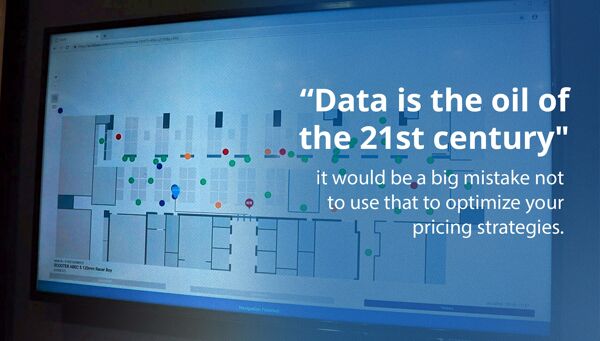 As "Data is the oil of the 21st century", it would be a big mistake not to use that to optimize your pricing strategies. The only question that remains then, is how to use the Big data to remain competitive price-wise. You need a smart way to implement the pricing recommendations from your big data system directly into your shelves and online store catalog in real-time. And one solution that stands-out in addressing such need is the Electronic Shelf Label (ESL) system.
Let's dig deeper to what price point is, and how big data and Electronic Shelf Labels can help retailers stay ahead of the curve in the long-run.
Price Point – What it Is and Why Getting It Right Is Crucial?
Price point refers to the suggested retail price of the product and is one of the most important aspects of running a profitable retail business. While the concept might seem straightforward at first glance, it can be quite tricky and difficult.
In theory, a retail price point is what keeps a product in high demand and displayed on the shelves. It is the price that allows the retail store to achieve relatively good profit margins along the way.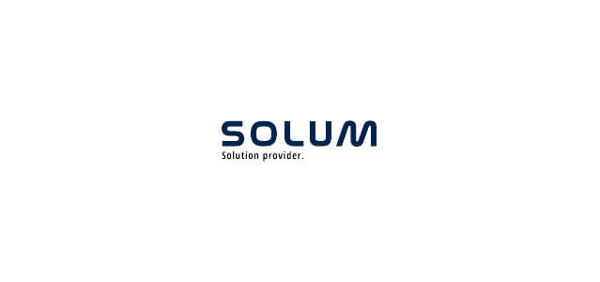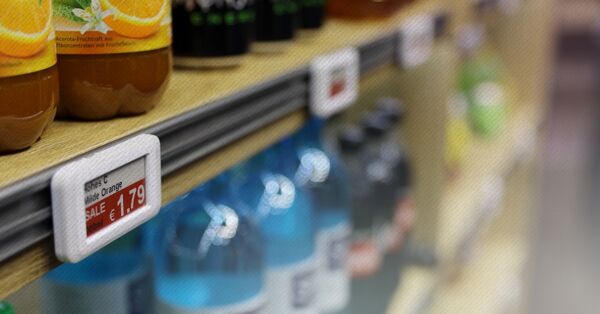 It bears a significant impact on the overall revenue of the business, which is why it's only crucial to set it the right way. McKinsey even emphasized the importance of getting it right, noting that a percent increase in price can translate into an 8.7% increase in operating profits. But even with that, an estimated 30% of pricing decisions that companies make each year fail to result into optimal price point.
In other business sectors, where product lines are relatively limited and small, setting the price point can be done in traditional, inefficient ways. Before the era of big data analytics, customer behavior tracking, and real-time market price monitoring aren't on the front page of the internet yet and most marketers and retailers leaned on the intuition for their pricing decisions. Or they looked at the prices of similar products in the competitors' stores and took the median value of their competitors' prices.
While these tactics work fine for a business with limited product offerings, for retailers who stock tens of thousands of items from multiple brands and sell through multiple channels – these are simply impractical.
In a retail environment, products of different variants and categories must be priced differently to ensure maximum stock balance and revenue. Unfortunately, there is no universal pricing strategy that retailers can readily follow, and there are too many external factors that can influence a certain product's price, leading many retailers to only hope for the best.
These days, big data analytics are increasingly being taken advantage to tackle these challenges in setting price point.
With Big Data, retailers can get hand on troves of customer- and market-related information that could help them adopt the best pricing strategy for each product item they sell in almost real-time, such as social media preferences, internet browsing behaviors, device preferences, geographical demographics, as well as price movements due to surge in demand, cost shock, and strategic collusions.
Big Data in Retail – Examples and Use Cases
Many of the largest retailers, especially those operating in an Omni-channel environment, have been taking leverage of big data to improve not only their pricing decisions but their overall operations and customer experience as well.
One such example is Kroger, a U.S. grocery retailer that has successfully utilized retail analytics to initiate a personalized coupon program. Through retail analytics, this company was able to determine the products their customers want to buy, which allowed them to send personalized digital coupons for those products.
Next is Amazon, which used big data analytics to gain insights about the purchase behavior of their customers. By leveraging big data to activate a data-driven marketing and sales campaign, the global retail behemoth earned $29 billion in Q1 2016.
These companies, unlike startup and medium-sized retailers, have an abundance of data such as social media signals collected from their social media channels, customer data stored in the POS systems, product reviews, archived email, and telephone conversations, and much more – that only needs processing and analysis.
The same can also be said true for small- and medium-scale retailers, except only for the fact that many of them still don't recognize the valuable data sources they already have at hand, such as the customer purchase history stored in their CRM database. Inventory levels, competitors, and market demand are just some of the data sources that many SME retailers could readily access for big data analysis.
Using Big Data and Analytics for Setting Optimum Price Points
Besides providing deeper insights into consumer behavior that allows for enhanced marketing and sales strategies, big data analytics can also be used to achieve optimum price points. Modern retail analytics are capable of comparing various data sets such as market prices of virtually all products that you sell, allowing you to provide discounts, promos, and other pricing initiatives in a more strategic way.
Here are more detailed approaches to using big data for more effective price point optimization. With these steps, you can leverage the potential of big data analytics for your retail business: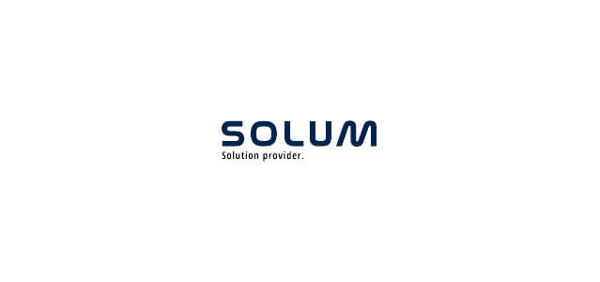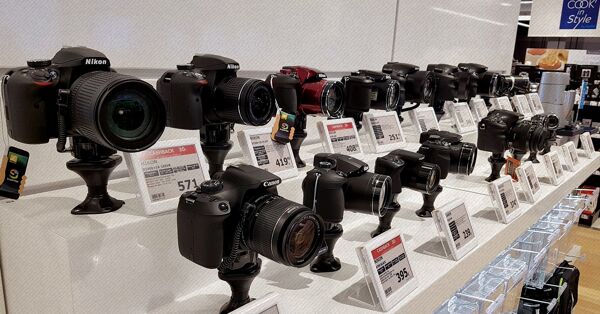 Use Data to Adjust Price at a Granular Level
One of the biggest mistakes that retailers make when making pricing decisions is setting parameters within a merchandise category level. Retailers of products such as fast-moving consumer goods (FMCG), electronics, toys, hobbies, and crafts are the ones who tend to face this issue, mainly due to fact that optimizing prices for each separate product is an excruciating process.
Other companies also fall into this trap because they only tend to monitor market trends and competitors pricing for a category. However, with big data analytics, retailers can obtain and analyze pricing data at a granular level, so adjusting price points can be done for separate products regardless of their brand names or variants.
Use Data to Enable Segmented Pricing
Since big data analytics also process customer data such as their demographic and psychographic profiles, retailers can then set the price points of their products for different segments. For Omni-channel retailers that have online and mobile shopping capabilities, they can also take this step further by offering targeted pricing based on their consumer's behavior online.
Use Data to Maximize Stock Balance
One of the biggest challenges in the retail industry is ensuring an optimal stock balance. It means the determination of the right price reduction at the ideal time and the tactics that can balance the stock by reducing the stock and re-order the product at the right time.
These challenges can be addressed by conducting a Markdown Optimization – a big data analysis technique that provides insights on customer behavior based on recent trends and recommends the optimal price discounts for goods that will be sold during the stock clearance sale. Through this technique, retailers can hit the best possible profit margins while ensuring short clearance time.
Use Data to Optimize Costs That Influences Pricing
Big data is also instrumental in optimizing the overall operations of a retail business – from inventory management to sales and back-office and managerial activities. By analyzing the data these departments generate, retailers can uncover areas that can be improved, and therefore minimize the costs that these processes require, which, in turn, can help the business offer a more competitive price point for their products.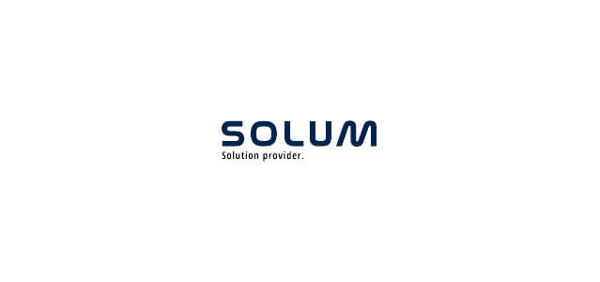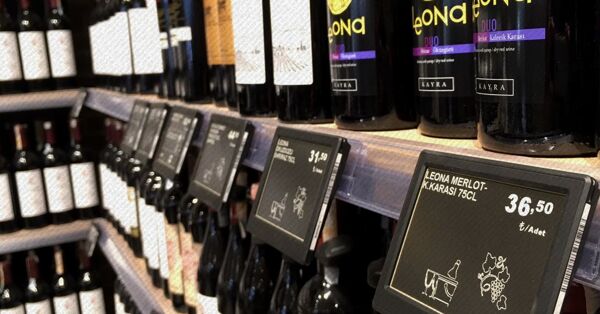 ESL and Big Data – Revolutionizing How Retailers Compete on Price
Through big data analytics, large retailers are now able to analyze large volumes of diverse data and better understand the factors that influence the prices of their products.
But regardless of the scale of the retailing business, harnessing the full power of big data would not be possible without having a solution that can implement the pricing adjustments recommended by the data analytics in real-time. And with thousands of items located across mazes of shelves, it is just too impractical and costly to print new price tags and require several store personnel to place them every time the analytics suggest a new price point.
In retail, having the right data is one thing, but putting it into action is another. Big data is a tool, a means to an end, but not an end itself. To fully maximize the power of data, we can see that more forward-thinking retailers are implementing Electronic Shelf Labels (ESLs) into their operations.
Implementing Electronic Shelf Labels for Agile and Efficient Price Optimization
Even though big data analytics can help solve the "analysis" aspect of the price point optimization process, having a reliable and tested ESL technology is an equally important tool for the "execution" of the action items generated by the analytics.
As stated earlier, markdown optimization is an effective big data analysis technique that can help guarantee a fast yet profitable stock clearance sale. However, one inherent weakness of this pricing strategy is that it must be executed in a strategic and dynamic manner, especially if the goods are perishable and must be sold before the sell-by date.
Through ESL implementation, retailers can immediately markdown thousands of items without the need to physically change the prices product by product, shelf by shelf. Since the prices can automatically be updated on the central server in real-time, thousands of work hours for manually updating prices can be saved, and perishable items that are on markdown sale can be sold far from their sell-by date, thus preventing food wastage.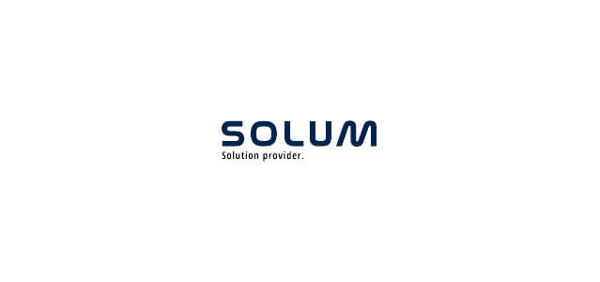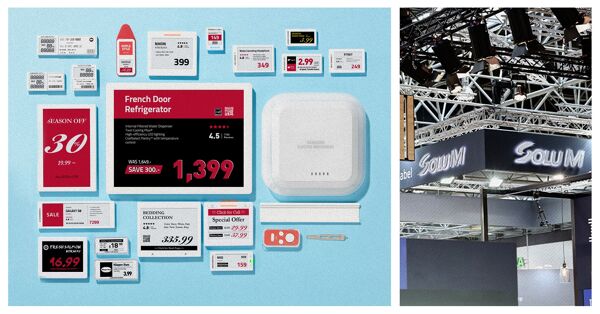 SOLUM ESL – Retailers' Success Partner for Total Big Data Implementation
SOLUM ESL Solutions for Retailers are designed and implemented not only to provide shoppers with the next-level purchase experience but also ultimately give businesses the competitive edge by enabling real-time price point adjustment via a single interface.
As a global leader in the ESL industry, SOLUM understands that price optimization is more than just "planning" – it's about focusing on "execution" as well. We make price optimization a lot faster and easier to execute by offering an ESL system equipped with industry's fastest update speed of 2.4GHz and Sub Giga, high-performance CPU and memory, compressed data transmission, and optimized wireless communication protocol.
All these cutting-edge capabilities allow the automated and real-time price update both in offline and online store, better customer experience, improved workforce productivity, and maximized profit margins.
Beyond maximizing pricing points, SOLUM ESL offers more advanced, user interactive features like button, NFC, LED blinking, and Location Based Services (LBS). These features not only enhance the overall retail experience but also boost the company's profits.
For example, by pushing the button in the ESL, customers can instantly view more information about the product such as its manufacturer and delivery date, or even call store associates for help. Buttons can also be configured for alerting low stock or make a direct order to the merchandise system of the retailer.
By using the SOLUM ESL Solution, the retailer can collect the Big Data without risk of breaching the personal data privacy of their customers. It can be used in a variety ways like improving navigation guide inside the store, enhancing and optimizing their retail display and inventory strategies based on customers' behavior - all of which have a direct impact to profits.
Contact us today if you are interested to learn more about SOLUM ESL Solutions and how we can help your retail business to leverage big data and transform fully into a 21st-century data-driven organization.