How to Increase Your Eyewear Store Sales with Smart Store Management
Eyewear stores can face retail challenges head-on by implementing smart store management with Newton X and Aims label management system.
From low profits and customer attraction to inadequate customer experience and online competitors, optical retailers face a lot of challenges nowadays. These big challenges should be faced head-on if you want your eyewear store to stand out.
Smart store management can help you improve the performance of your eyewear store. Operations can be digitized and streamlined, which gives you a chance to focus more on sales. Solutions like the Newton X and Advanced Information Management System (AIMS) can help you integrate smart store management and increase your sales.
Here's how you can increase eyewear store sales with smart store management
Switch to Newton X for shelf labels
One of the first steps into digitization and incorporating smart store management is switching to ESL or electronic shelf labels. Electronic shelf labels can enhance the overall shopping experience and lead to better profits. SOLUM ESL can be integrated into the AIMS software, which makes price updates and label management easier.
SOLUM's Newton X is perfect for small and delicate retail items like eyewear. This is because Newton X is lightweight and discreet, and was developed for small and fragile products. Whether it be glasses, sunglasses, bifocals, trifocals, computer glasses, tinted lenses, aviators, or other types of eyewear, the Newton X can be attached to the product.
Apart from its ultra-compact design, Newton X also has interactive features and a high-resolution display that will attract shoppers. These will make it easier for people to take a look at the product, and check the price or other details of the eyewear.
Design ESL layout for better advertising
Better graphic design and layout make for better advertising. It's been reported that 90% of the information that gets transmitted to the brain is visual in nature. This means you need to ensure that your digital label displays are accurate and appealing.
Fortunately, AIMS comes with an easy and user-friendly layout designer tool. This allows you to design ESLs and how they will fit the eyewear products you sell, show accurate prices, or match your store's branding.
Monitor stocks and inventory
With software like AIMS, monitoring stocks and inventory for the eyewear store is effortless. You can use the AIMS Dashboard to view your inventory labels and stocks. This will be beneficial for stocking and restocking before daily operations. It's also a handy tool when shoppers are looking for a specific model or brand of eyewear.
Use an application for efficient operations
AIMS also comes with a mobile application that allows your staff to manage labels much faster and easier. This includes assigning and unassigning labels to a specific product, checking label and product information, configuring the page flipping feature, and even initiating the picking process.
With a convenient tool like this, your staff can focus on the things that matter most to your business. They will be able to provide better customer service for shoppers, optimize marketing displays for various eyewear products, and more.
Create system reports
The AIMS Dashboard allows you to create valuable system reports. You can use these reports to analyze data and results that will help you enhance every aspect of day-to-day operations at your eyewear store.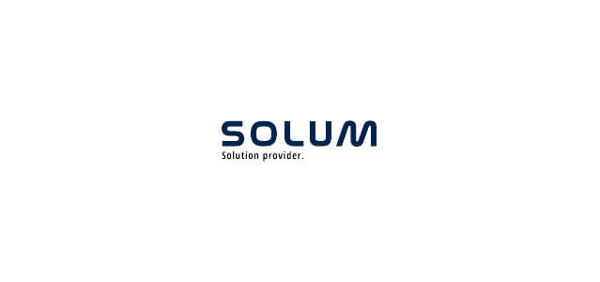 Why use AIMS as software for optical shop
Utilizing SOLUM ESL with AIMS as the software for your eyewear store is a big step towards digitization and smart store management. AIMS was developed by SOLUM exclusively for SOLUM ESL systems. It is the most agile way to transform your business with ESL, allowing you to manage everything in one place. Here's why you should choose AIMS by SOLUM:
It can be quickly installed and implemented
Getting started with AIMS as software for optical shops is easy. It's hosted on SOLUM's cloud platform, so it lets you deploy more quickly and at a lower cost. Simply put your electronic shelf labels in place, subscribe to Aims SaaS (Software as a Service), and you're good to go.
All you really have to do is pay the subscription fee. There's no need to install or configure individual machines and third-party cloud environments. You can implement AIMS from the get-go, and your staff can finally apply smart store management to your eyewear store.
It saves money
Utilizing AIMS is cost-effective. If one of your goals for your eyewear store is to cut costs while raising profits, this can help. Investing in and maintaining your own data center is not required for AIMS. A store server that will manage your ESLs is also not needed anymore. All you need to do is install the gateway, put your ESLs in place, and get a hosting service from SOLUM. This saves you money, time, space, and a lot more resources.
It's a sustainable solution
Of course, implementing AIMS for smart store management improves your sustainability efforts as an eyewear store. This is because you will be transforming and streamlining most of your daily operations and business processes.
Paper labels will be transformed into digital labels, Managing product inventory can be done within the software. Managing staff and tracking performance can also be easy and effective. Overall, you can expect AIMS to help reduce your energy consumption, carbon footprint, and even manual labor compared to traditional solutions.
It has a real-time deployment of new features
You can also expect seamless upgrades and updates. SOLUM will manage software updates and upgrades for you, so again, there is no need to install or download anything new. This means that every day that you start operations, you have the most up-to-date AIMS software.
It offers market-leading stability and scalability
AIMS is known to have high availability and load balancing for uninterrupted operations. The auto-scaling feature is here to continuously optimize system performance. It also automatically scales the server resources depending on the daily traffic. This means you don't need to worry about daily operations being interrupted or the systems slowing down in the middle of a workday.
It has state-of-the-art security features
AIMS also includes the necessary security measures and controls. This is to ensure that important business data is safe from potential threats or issues. You can be sure that your eyewear store's sales data, inventory information, customer contact details, business ideas and developments, and more are safe and secure with AIMS.
Smart store management for your eyewear store can help you grow your business in more ways than one. Increasing your sales is easy with a reliable system in place.
Talk to SOLUM to know more about using digital labels and AIMS for your business.