What Are The Ways to Maximize Sales Promotions?
The secrets to maxed-out clearance sale unveiled
It's only a few days until the year is over. Is your inventory still full of sitting merchandise bought last year? If you want your retail profits to reinvest back in your business, then you certainly need to unclog your inventory to allow new stocks to be added, and more importantly, to prevent the unsold stocks from becoming obsolete and a total pile of junks.
The solution? Conduct a clearance sale!
Far too often, many retailers find clearance sales as a sign of defeat; they tend to think that selling items – especially the high-value ones – at extremely discounted prices means they failed short to selling it. However, on the contrary, it should be treated as their last lifeline to at least get back a portion of their investments, instead of just letting the old stocks dust and rot in their warehouse.
If you're one of these retailers, you need to grasp the reality and accept that selling your items at full price cannot be achieved at all times. Inevitably, you will have products that linger due to several reasons, such as they are not in season, or the demand is just low. When that happens, you need to be able to use clearance sales to your advantage and display the slow-moving items before they lose their appeal to consumers.
However, you need to make sure that your clearance sales activity is planned right and done right. If you blindly put your items into discount, you're not only conditioning your customers into de-valuing your product; you're flushing away your money down the drain as well!
Without any further ado, let's discuss what sales clearance is, why retailers need it, how you can use one effectively to ensure optimal returns.
What is a Clearance Sale?
Many retailers use the terms clearance sale and sale interchangeably, and it's quite understandable. Both are strategies that can boost the sales of the retail business for a certain period, although the core motive between the two is quite different.
For the novice retailers, a sale, or more specifically discount sale, is a promotional tactic used by companies or retailers to attract more customers and boost their cash flow. ­Store-wide sales are conducted many times throughout the year, including the summer season, back to school shopping, and the holidays. These sales usually last only a few days to a week, before the retail price label on discounted items goes back to the original price.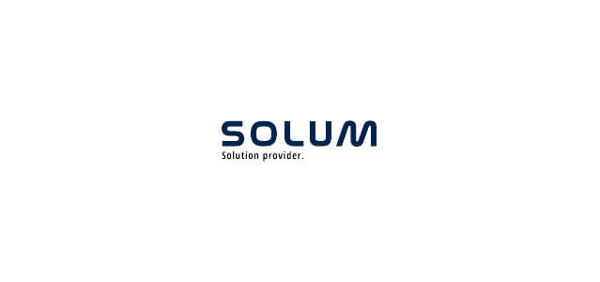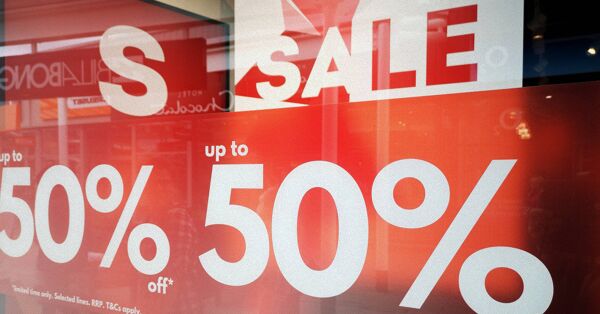 On the other hand, a clearance sale is a type of sale that can potentially attract more customers than a general discount sale event. Compared to a discount sale, a clearance sale can last for a few weeks until the items are sold and are typically applied to get rid of unwanted inventory that has been sitting in the store for a long time and create space for new stocks.
Another difference is that unlike a discount sale, the price of an item on clearance will not go back up to its original price. Most retailers hold clearance sales with increasing discounts each week on certain items that take longer to get sold off.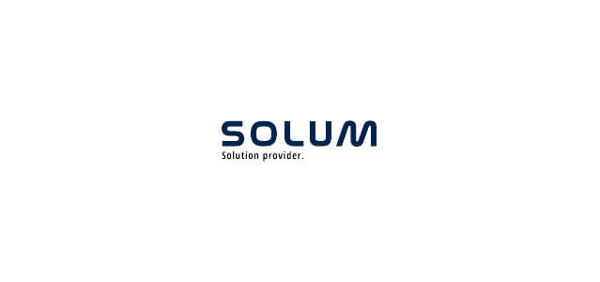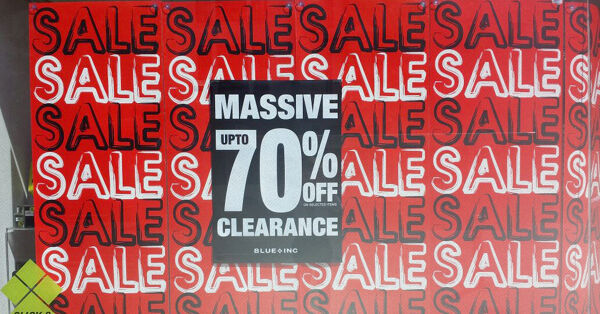 Now you know the difference between a sale and a clearance sale, let's us now discuss the different explanations why conducting a clearance sale is essential for a retail business.
Common Reasons Retailers Conduct Clearance Sale
There are several reasons why retailers decide to conduct a clearance sale, though the underlying cause for these is that they need to balance their prices, inventory, and promotions to achieve consistent profit levels. Clearance sales are seen as a promotional strategy to keep the inventory open for new stocks as well as to appeal to price-conscious customers.
Here are the common reasons a retail business might use a clearance sale:
As mentioned earlier, clearance sales are an effective strategy to reduce or empty the stocks of unwanted items in the store. These items are often categorized under clearance because of excess inventory resulting from a change in customer purchasing habits. For instance, fashion retail stores might decide to put certain items such as shoes or bags on clearance because they are no longer fitting to the taste of their customers.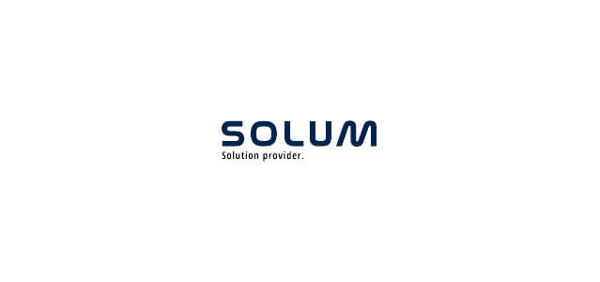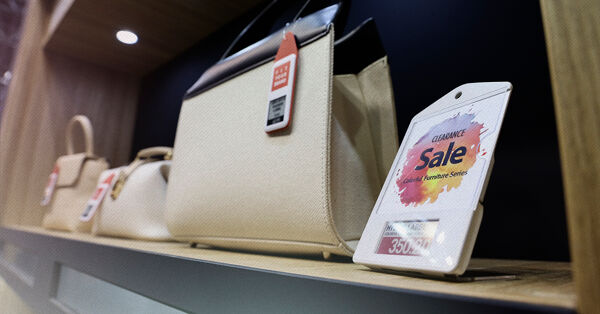 A more complex reason as to why retailers experience excess inventory is slow speed to market. Speed to market refers to the amount of time a business to launch a product or service and make it available to the customer. In the retail world, having a slow speed to market not only gives other businesses the opportunity to dominate the market, but it also results in excess inventory since the products have already been existing in the market for a long time, and the customers might be looking for a better alternative than what's available for them.
This is exactly the reason why the fashion retail giant H&M often conducts clearance sale across their stores worldwide. Their seemingly pre-eCommerce six-month product cycle is forcing them to put relatively newly released items on clearance sale. According to reports, their unsold inventory values at $4.3 billion, unfortunately though, their aggressive inventory clearance sales fail to bring the stock down, and their discount prices cost them a significant portion of their profits. Beyond excess inventory, their frequent clearance sales cannot solve their bigger problems in design and business strategy.
Carefully planned clearance sales can also boost store traffic. When high-value items are put on clearance sale, value-based shoppers are more likely to come in and check out other products that are not on sale. It's also a good strategy to allow more customers to access their goods at a lower price point.
This is especially true for membership-based retailers. By conducting clearance sales strategically throughout the year, they can effectively entice more people to become a member, which then benefits the company in the form of a larger customer base.
Walk into any retail store, and you'll find that most of the items under clearance sale are clothing goods, decorations, accessories, and other products that are only in demand during a particular season. Retailers offering these products must shift their inventory to reflect the seasonal demand, and clearance sales can help move merchandise before the change in season.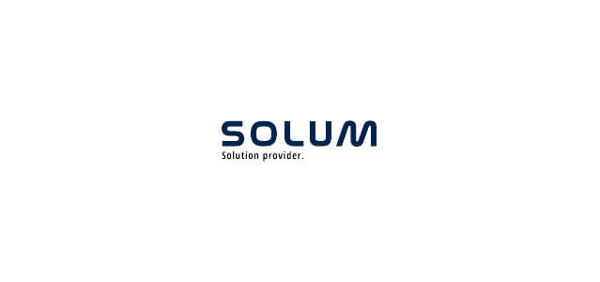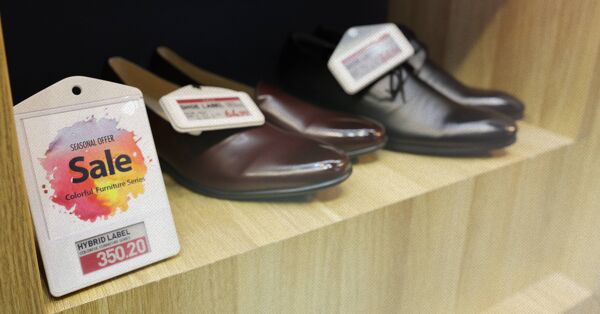 Strategies to Maximize Profits On Your Next Clearance Sale
Regardless of the reason, it cannot be denied that clearance sales are one of the most sought-after promotional tactics by customers. However, before you kick off another clearance sale, you must ensure that it will not benefit your customers but your retail business as well.
Here are some ways you can make sure that your next clearance sale will be a hit to your customers and your overall bottom-line.
The first rule to a successful clearance sale is to time it right. To do that, you need to review the profits for all so you can identify which ones are slow movers and match them on their ideal selling season. For instance, a swimming garment on clearance in the middle of the winter is something most people would not need or want so that it will go unsold. Instead, you can begin your clearance sale for that item and other related products at the tail end of the season to ensure that there's enough interest for them when they go on sale.
Announce Your Event Through Online and Offline Channels
If you already have existing online channels such as social media, website, and email, then don't miss to advertise your clearance sale event on them. Equally important is to have your store personnel inform your customers about the items on sale. This way, you're not only encouraging your customers to purchase the products that will save them more money; it will also establish a better customer experience and brand perception for your retail business.
Offer the Biggest Discount First
The goal of any clearance sale is to move certain merchandise as soon as possible, so it only makes sense to put a markdown of at least 50% on them than let's say 10% discount. In general, you would want to offer deeper discounts on high-value, slow-moving items first to create interest and to avoid their financial value from diminishing further as they sit in your store.
Display the Items in the Right Location
If you managed to go on clearance sales by your favorite retail stores, you might have noticed that they display strategies share a single factor: They position their clearance shelves at the back of their store so that the customer would have to walk by all the new items to get to it. It's a pretty common tactic that certainly has its merits, though some retailers are not afraid of displaying their clearance racks in front of their store, because, after all, you would also want to sell those items quickly.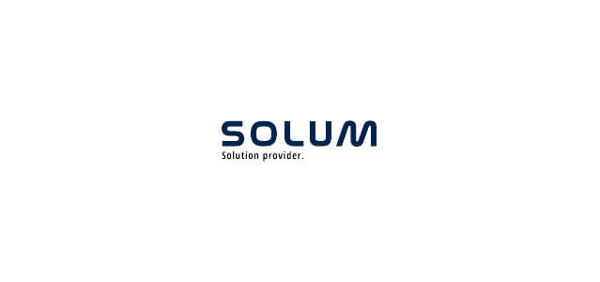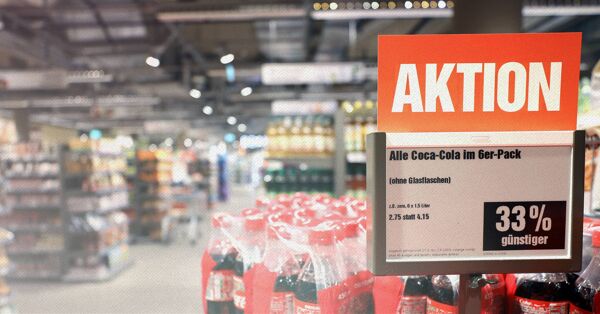 All that said, there is no universal rule that says all your clearance items must be grouped in one place. You can place these alongside related, regular-priced items to give your customers the message that they can save more by buying the discounted item than the latter. You can also display these items at the checkout counter since it's the location wheres impulse purchase decisions are likely to happen.
Ensure Efficient Visual Cues
Kicking off a clearance sale requires effective visual merchandising, that is, using the right combination of colors to attract the attention of the customers toward the items on sale. In general, you would want to use the color red as it traditionally signals big price cuts.
You should also identify the right display racks, tag holders, and other promotional resources you will be using to advertise the items on sale and ensure that they will fit the overall image and ambiance of the store. This is what a study from Brigham Young University suggests, which found that merchandise with a sign outsold merchandise without a sign by 20%. Fortunately, you can achieve that by combining technologically advanced shelf displays with a quality customer experience.
Maximize Displays Through ESLs
In relation to the previous point is the use of modern electronic shelf labels (ESL) in your clearance sale area. With advanced ESLs such as those provided by SOLUM, you will be able to label your items on sale more vividly, allowing shoppers to see them across the store. Not only that, but SOLUM ESLs are also equipped with blinking LEDs which actively notifies the customers that the product is on a clearance sale.
ESLs with a larger display can also be leveraged to show more engaging visuals to the customers. For instance, SOLUM's Graphic Labels, which has a display area of up to 13.3", can be customized to display unique designs, colors, layouts, fonts, and images that match the items on sale.
To top it all, ESLs allow for real-time dynamic pricing, which ultimately helps retailers to change the prices of the items on the shelves automatically. With this feature, retailers can ensure that all clearance items are priced for maximum returns at the best possible rates.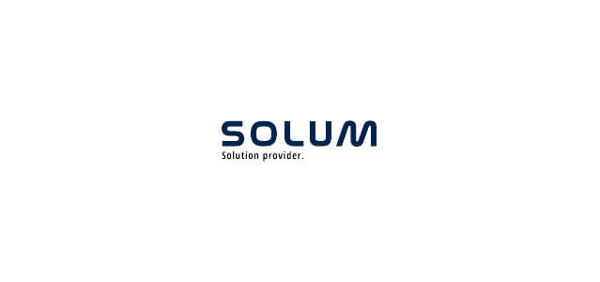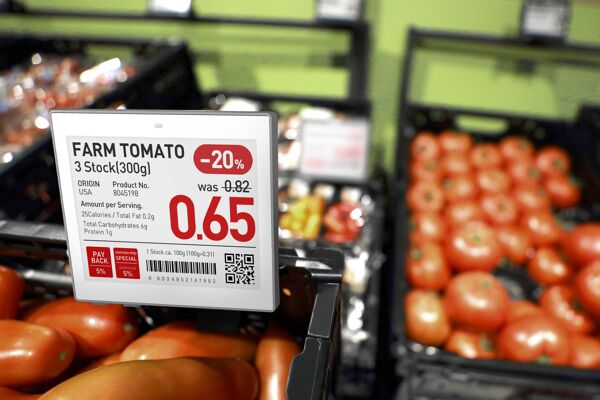 Takeaway
Nothing feels better than being able to sell all your old inventories and be able to stock new items in your retail warehouse. By following these strategies and by implementing a reliable display solution such as Electronic Shelf Labels by SOLUM, you can free up that valuable space on your shelves, and display newer items at full price.
Optimize your retail operations and boost your store security with the leading Electronic Shelf Label provider in the market, SOLUM. Contact us today to learn more about how our ESL solutions can help your retail company succeed in the competitive business arena.