What Are The Ways to Implement Self Checkout System?
The appeal of a self-service or a self-checkout system for retail is favorable to customers who want to have a level of freedom and control in their purchasing experience.
Despite the various advancements in online technologies and eCommerce platforms, as much as two-thirds of shoppers prefer to buy the stuff they need in-store. But what 70% of these consumers don't like with their in-store experience is having to queue through long lines over at the checkout.
Instead of waiting for these unhappy consumers to switch to online shopping instead, retailers with physical stores are trying to make drastic changes to the checkout experience – and they're doing this by implementing a self-checkout system.
Now, how do these consumers feel about the idea of a self-checkout system?
The response is quite positive, particularly with 91% of millennials who feel comfortable with such a self-checkout system. Up to 75% of consumers surveyed believe that retailers open a limited amount of checkout counters, and having a self-checkout lane will save them valuable time.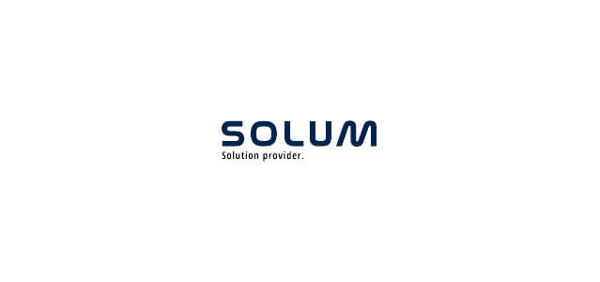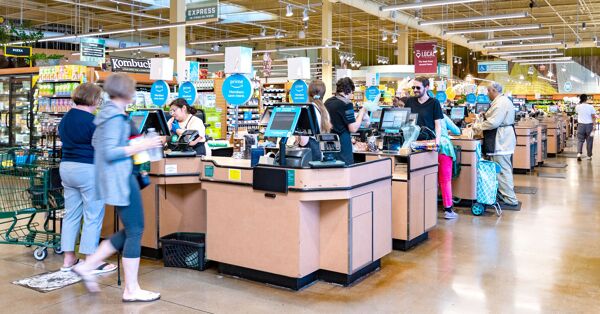 The concept of self-checkout is nothing new, as the technologies that can support such a system has already been around for quite some time now.
However, it is only quite recently that the idea of using a self-checkout system for a retail business is slowly gaining ground and is expected to grow in popularity and patronage by as much as 10.3% year-over-year until the year 2024.
Self-Checkout Systems: The Pros and the Cons
Before you dive right in and initiate and implementation of a self-checkout system in your retail business, it would give you better insights first to have a clear understanding of the pros and cons of using such a system.
The Pros:
Self-Checkout Counters would be Faster and More Efficient
As mentioned earlier, the real challenge and issue consumers have when shopping in physical stores have to go through the checkout process to pay for their purchases.
Implementing a self-checkout lane will decrease the wait times, resulting in a faster and more efficient checkout process. On top of that, both consumers and retail staff will feel less stressed, particularly during the holidays.
Self-Checkout Counters Require Less Employee Support
Implementing a self-checkout system will greatly reduce the requirements for the workforce by as much as 75%. These include employees like cashier staff and baggage personnel, thus resulting in the reduction of labor costs.
But don't get this in the wrong way. Displaced personnel by the self-checkout system need not necessarily be fired right away but rather redeployed to other functions and roles that require direct employee involvement or intervention.
Self-Checkout Counters Can Increase Store Capacities
Because they require no direct workforce to implement, self-checkout counters can save space and increase store capacities.
Retail businesses with limited floor areas can maximize their use of retail space. Multiple self-service or self-checkout units can occupy the same surface area a traditional checkout counter previously occupies.
Self-Checkout Counters Can Improve Customer Experience
Because of the perceived time savings, they can get from using a self-checkout counter instead of queuing up behind a regular counter, and customers come to love the self-checkout system even more.
Having a higher level of control over the purchasing process is generally more attractive to the average consumer. A self-service counter where they can customize their orders, make changes to the transactions, or decide on how to pay for their purchases is quite appealing to a retail customer.
The Cons:
An Increased Risk of Theft with Self-Checkout Systems
One of the biggest deterrents why many retailers are still reluctant to implement a self-service or self-checkout system is the greater risk for theft and fraud. This is true, particularly with the proliferation of skimmers, that record customer card information, and PIN.
These devices are previously seen on ATMs, but they have now found their way onto self-checkout counters as well. Even the use of EMV chip cars are facing the threat of shimmers, or skimmers that are particularly designed to fraud chipped credit and debit cards.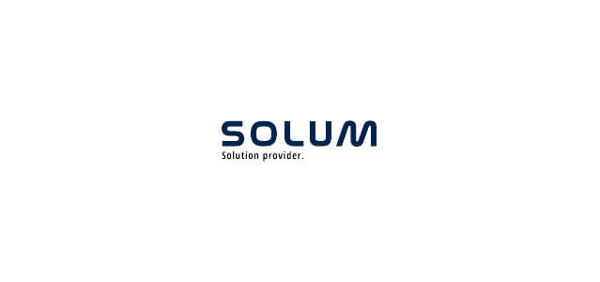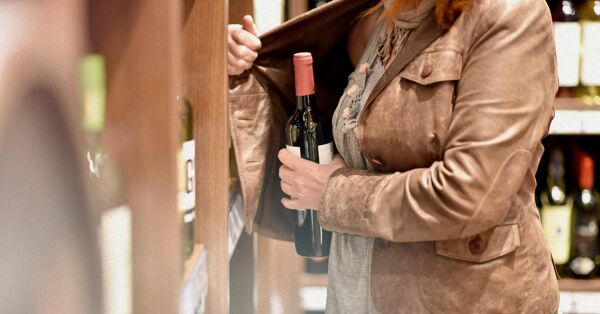 High Up-Front Costs with Self-Checkout Systems
Instead of the direct workforce requirement used to operate traditional checkout systems, advanced technologies are utilized as a replacement for such personnel. With technology comes greater costs.
Comparatively, a self-service kiosk or a self-checkout system and counter costs as much as 10x the up-front costs required by a traditional cash register or a POS terminal. On top of that, additional expenses are necessary, such as the costs required for implementing a security or anti-theft system.
There Are Less Human Contact with Self-Checkout Systems
With no direct workforce or staff involvement required in self-checkout systems, there is less personal contact or interaction between the consumers and the store personnel. A lack of human interaction can become a problem, particularly in cases when customers encounter a particular issue that needs staff intervention.
From the business perspective, store staff will lose the chance to upsell, offer better and more expensive products, or offer and explain deals and promotions that will entice the customer to spend more.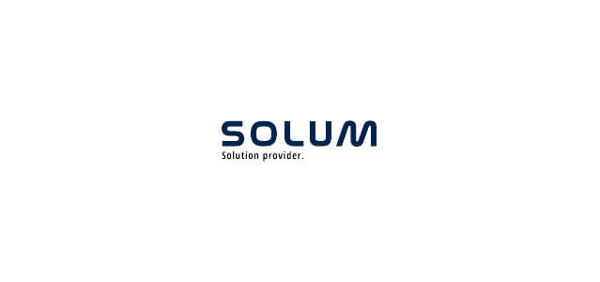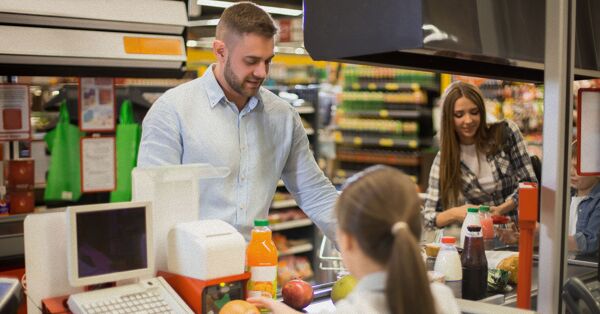 Adaptation and Equipment Issues Can Arise with Self-Checkout Systems
While millennials and Gen-Z'ers find the concept of self-checkout systems appealing because of the perceived control they get and the promise of time-saving, baby boomers and Gen-X'ers and Gen-Y'ers may find the idea unappealing.
Older generations may shun the idea of doing the legworks themselves when shopping, particularly during the checkout process. This is most especially true if they see no savings gained when performing the checkout themselves instead of letting others perform the process for them.
On top of that, the use of new self-checkout equipment may not be compatible with legacy systems such as bar codes, coupon generators, and other traditional equipment that retailers can still use.
Implementing a Self-Checkout System in Your Retail Business
There are many ways how a retail business can implement and make use of a self-checkout system. The following describes some of the technologies, workflows, and best practices that they can adapt and implement to establish a successful self-checkout process.
A Paperless Self-Checkout System
The primary appeal of a self-checkout system is to same checkout time, and this can be further achieved by going paperless. Paper-based receipts that take time to print are replaced by electronic copies directly sent to customer's emails.
Paper-based price tags won't be necessary as well, as an end-to-end paperless self-checkout system can make use of barcodes, scanners, and interactive Electronic Shelf Labels or ESL. Traditional tags, labels, and posters are replaced by a more accurate and more intuitive display that can further enhance the customer's shopping experience.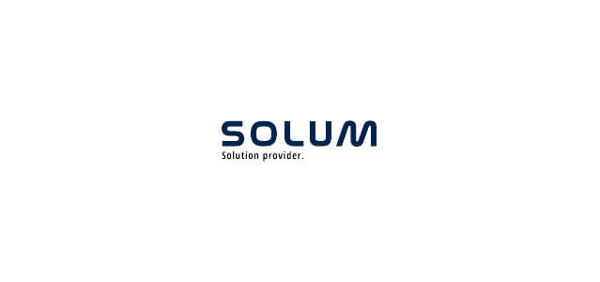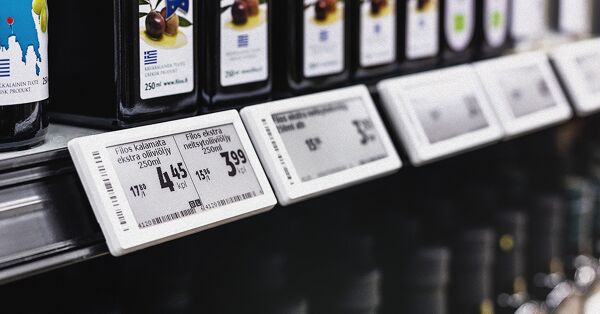 Stand-Alone Self-Checkout Machines
There are self-checkout machines and self-service units that are available in the market that can readily be implemented by a retailer. These self-checkout units come in various configurations and forms depending on the retailers' preferences and products.
Many of these machines have interactive touch screen displays that customers may find quite attractive and appealing. The downside, however, with such machines is the high upfront costs and investment; the retail business will need to dole out if they want to implement such a self-checkout system.
Mobile Point of Sales (mPOS) Self-Checkout Systems
The location of the checkout counters, traditional or self-service, need not be limited to a certain location. It is possible to have checkout counters anywhere within the store – and this is made possible by the use of a mobile-based point-of-sales system. This is an innovative way to boost brick-and-mortar store productivity that up to 87% of retailers plan to deploy and equip their store workers with such technologies.
Smartphones, tablets, and other wireless gadgets and devices can be transformed into a mobile POS with the use of a mobile application. This allows retail employees to check out customers from anywhere or allow self-service customers to checkout from within any location in the store.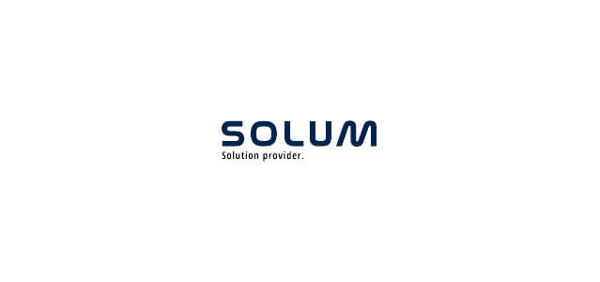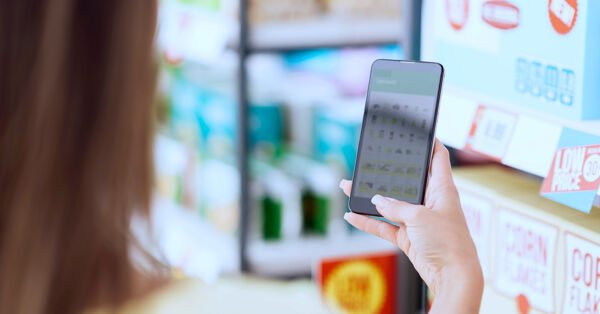 Self-Checkout Vending Machines
Automated checkout can also be made possible with the use of vending machines that are fully customized to cater to a self-checkout system. Vending machines have always been a staple among customers who want to purchase displayed through a self-service process.
On top of that, a glass divider is placed between the products and the customers for a no-touch shopping experience. This can reduce the incidence of theft, which products directly exposed to potential clients.
Scan and Go Self-Checkout Applications
Between 2012 and 2014, Walmart implemented a Scan & Go program in an attempt to establish an autonomous self-checkout system. The concept involves the use of clients' smartphones, which they make use to scan barcodes to purchase goods.
It is not a fully automated system, as customers need to have the receipts on their smartphones verified by a Walmart employee before they can leave the store premises. The program ended in 2014 because of the overwhelmingly negative customer experience many complained about.
While Walmart's implementation ended up in failure, the concept is still there, and there are now attempts to improve on the system, particularly when used in conjunction with other automated retail technologies.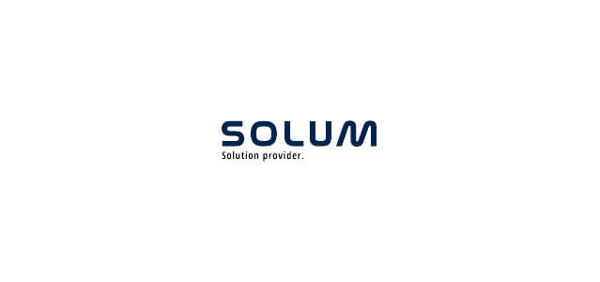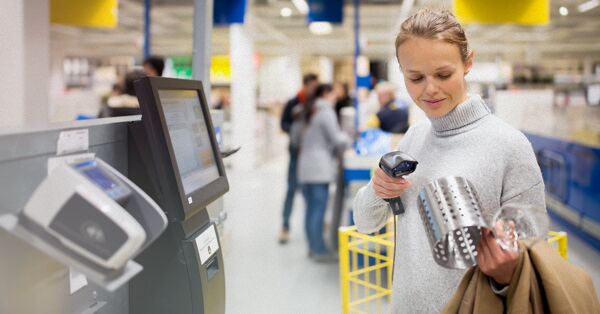 The Use of Artificial Intelligence and Image Recognition in Self-Checkout Systems
More advanced automated checkout systems are now making use of Artificial Intelligence (AI) and Image Recognition to improve the self-checkout process, increase security and avoidance of fraud, and improve the customer experience.
Some of these technologies include:
This is a company that makes use of image recognition technics that can allow their computerized vision system to track people as well as products in real-time while they are in store.
From a purely online presence, Amazon has evolved and included physical convenience stores that offer a cashier-less experience as an additional service to its consumers. The first store was in Seattle, then expanded to other locations including New York, Chicago and San Francisco.
The SmartCart system from Imagr is another pioneer in the application of an image recognition technology for self-service shopping. With this technology in use, there is no need for individually scanning each of the products in your cart. The image recognition technology does it for you, and all you need to do is pay your purchases via the app before you leave the physical store.
24-hour mobile grocery stores that make use of Artificial Intelligence, image recognition, and self-driving technologies can soon come into the mainstream with the likes on Wheelys and Moby.
Using pre-registered information, clients can pay for products using an app without the need to queue up, wait, or pay at the counter. Test runs are now being conducted and will take some time for such stores to be fully implemented and deployed.
The Take Away
The appeal of a self-service or a self-checkout system for retail is favorable to customers who want to have a level of freedom and control in their purchasing experience, as well as their need and desire to avoid long lines to pay for purchases.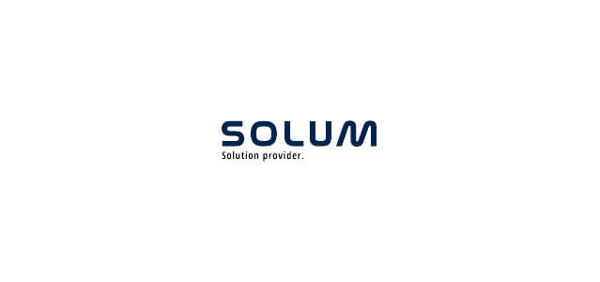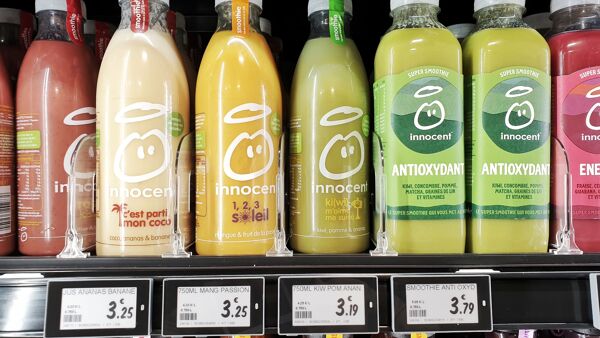 Technologies, systems, and protocols are continuously being developed to make the self-checkout system for the retail business much more efficient, fully secured, highly convenient, and fully beneficial to both the consumer and the business owner.
Make your retail business ahead of the competition by equipping with an ESL solution that can do more than just updating prices. Contact us today to learn more.