Meet the Newton Sub-Giga Models
The Newton Sub-Giga Electronic Shelf Labels come in different shapes and sizes to accommodate the demands of large-scale industrial spaces like warehouses and manufacturing facilities.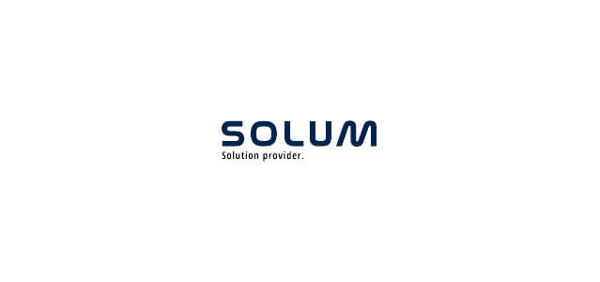 Newton Sub-Giga 2.9"
Newton Sub-Giga 2.9" is, as its model name says, 2.9 inches across diagonally with overall dimensions of 86.0 × 41.3 × 13.1 in millimeters. Its display area is 67.6 × 29.6 (mm) wide with a resolution of 384 x 168 pixels. Just like most Newton Electronic Shelf Labels (ESL), it can withstand being underwater for a certain depth and period of time, having a waterproof IP rating of IP67. It is also built with Newton's famous 7-Color LED and 2 programmable buttons, and is powered by the Newton System that makes gives it a fast communication speed even in large-scale areas, making it a very useful ESL for industrial racks in distribution centers and logistic warehouses.
Newton Sub-Giga 4.2"
Because of its almost-square shape (dimensions: 98.1 × 83.8 × 14.5mm) and a display area wider than the usual ESL, Newton Sub-Giga 4.2" are more recommended as bin labels rather than shelf labels. The said display area: 84.8 × 63.6 with a resolution of 400 × 300 pixels, making it capable of displaying instructions or information about the bin's contents. It has Newton's 7-color LED as well as 2 programmable buttons that can be configured so staff can click them once their assigned task is done.
Newton Sub-Giga 7.5"
Newton Sub-Giga 7.5" is almost the same size as most electronic tablets. Because of its dimensions (125.0 × 183.0 × 15.2mm) and display area size (63.2 × 97.9mm) with a clear resolution of 800 × 480 pixels, it can be used as an alternative checklist to inventory clipboards used in logistics and distribution centers. They can be placed on industrial carts and trolleys used for moving items from one point of the warehouse to the next and remain intact as the Newton Sub-Giga 7.5" has an IP rating of IP67. An IP67 rating means the ESL is waterproof, splashproof, and to a certain extent, shockproof.
Newton Sub-Giga 11.6"
Newton Sub-Giga 11.6" ESL is highly recommended as a label for equipment and machines. Traditionally, manufacturing equipment and machines have laminated labels displaying manuals, instructions, safety precautions, and maintenance details on their side to keep the staff informed. However, laminated labels fade in time and are not waterproof, and can crowd the surface space of the equipment if there are too many laminated labels with different contents. With Newton Sub-Giga's 3-page display feature, the equipment's how-to-operate instruction, safety precaution warnings, and maintenance details can be in one place. And since Newton Sub-Giga models use e-paper as screens, there is no need to worry about the displays fading in the long run.
Newton Sub-Giga 4.3" LED Picking
Unlike other Sub-Giga models, Newton Sub-Giga 4.3" LED Picking ESL has 3 buttons. The third button is built with an LED system that blinks 7 colors: red, green, blue, yellow, cyan, magenta, and white, making this model the best ESL for the pick-by-light type of operations in warehouses, manufacturing facilities, and distribution centers. It is operated by the Newton System, giving it a fast communication speed that makes real-time updates possible, reducing the risks of workflow delays in large-scale commercial spaces.
Interested in upgrading your facility to Industry 4.0 with SOLUM's Newton Sub-Giga electronic shelf labels (ESL)?
Contact us today!