What Are the Ways to Synchronize Retail and E-Commerce Prices?
Here's how to achieve synchronized pricing between your offline and online products
With regard to marketing and distribution, the retail landscape has significantly evolved and transformed into a true multi-channel arena.


Technological advances such as enterprise online shopping platforms and social media marketplaces are blurring the distinctions between offline and online retailing, which forces both brick-and-mortar and E-commerce-only retail companies to invest lots of money to create a so-called Omni-channel environment.
One of the major challenges retailers face when transitioning into an Omni-channel business is ensuring that their offline and online prices are synchronized. Even a slight difference between them can result in numerous, costly problems for the retailer, such as increased customer dissatisfaction, loss of customer trust, and consequently, a reduction in company revenue.
To meet the customer's expectation of a unified shopping experience, a growing number of retailers are making online and offline convergence a top priority. Some of the biggest Omni-channel retail companies in the world have already acknowledged this problem. One example is Alibaba, which has started to roll-out Electronic Shelf Labels (ESLs) across their major stores in China as part of their "offline ecosystem program".
Such massive investment in advanced technology to achieve a seamless online and offline convergence says a lot about the crucial role it plays in the modern retail world. With that, let us look into price synchronization, why variation between online and offline prices happen, and why retailers like Alibaba are leveraging the power of ESLs to solve this problem.
What is Price Synchronization?
Equipped with smartphones, today's consumers are more informed and empowered than ever, which has significantly changed the way people search and buy products. Gone were the days when a customer would simply walk into a store, browse goods on the shelves, look at their price tags, and if they need or want it, would move on to the checkout counter.
Customers have apps that allow them to compare the online and offline price of a product whenever and wherever they need to. This has led to trends such as showrooming and webrooming, wherein a person searches, reviews, and compares a product and its price in one channel (through an offline or online store) then purchases it through the other channel.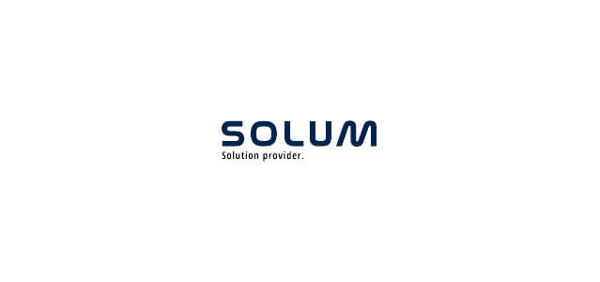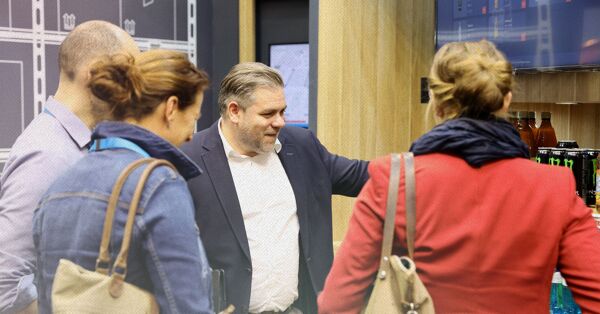 While these trends have provided significant advantages for consumers, it presented numerous problems for retailers, with price synchronization being the most important issue. For example, a customer can now go to the physical retail store to buy a certain shoe, but at the same time, check the price of that product online. If the customer found that the price in the online store is much lower than of the physical store, he/she might insist to purchase the product on-site at a price offered in the online store.
We can, therefore, define price synchronization as a pricing policy that aims to achieve the same prices across all selling channels to maximize profit margins and ensure consistent Omni-channel experience that modern consumers crave. The 2014 IBM study found that 60% of global respondents considered consistent pricing to be important in the selection of a retailer.
Due to external and uncontrollable factors, implementing a policy to ensure that online and offline prices are in sync is not always feasible.
In 2017, an innovative study by an MIT economist examined why retailers across ten major countries fail to establish consistent pricing in their offline and online channels. According to the study, there are three potential, though scientifically unproven, theories on why there are discrepancies between the online and offline prices across retail sectors such as food, clothing, household, drugstore, electronics, and office:
Retailers use targeted online pricing based on customer's browsing behavior or IP Address.
Several reports are suggesting that some retailers change online prices based on the browsing behavior of the consumer or location associated with the IP address of the mobile device/computer being used to purchase online. However, there is no evidence that large Omni-channel retailers in the U.S. are doing this for fear of antagonizing their customers, as what happened in 2000 with Amazon's pricing test.
There is price dispersion across physical stores.
The rationale for this theory is that as competition across stores increases, stores will try to differentiate vertically from each other, thus price dispersion across stores will be greater. However, the study noted that large multi-channel retailers asking online buyers to enter their zip codes tend to limit their price dispersion across locations. The findings also show that as price dispersion across physical store increases, the percentage of identical online-offline price also increases.
Retailers try to match prices on Amazon.com
A third theory presented in the study was that online-offline price differences are caused by retailers trying to match their online prices to those in online-only retailers. It is a common strategy among retailer sectors such as general merchandise, home improvement, auto parts, sports, and electronics.
No solid data back up these theories, however. What can be ascertained, though, is that there are retailers who choose not to match their online and offline prices, ultimately leading to a loss of competitive edge in the market.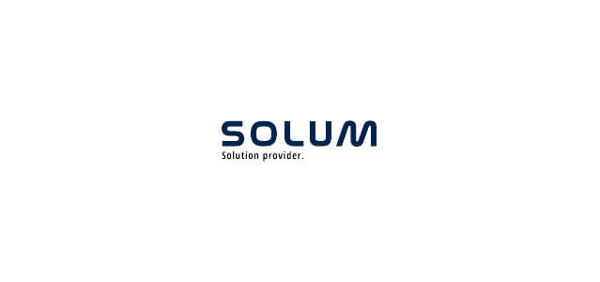 Why Online and Offline Price Convergence Matters for Omni-Channel Retailers?
Today's customers are savvier and more sensitive to price changes than they were years ago. So, while it may seem more profitable to have different pricing policies for each of your retail channels, you need to think about how that will make your customers feel about your brand.


When consumers see a huge discrepancy in your online and offline prices, it could lead to them leaving your business for a retailer that offers fairer and more competitive pricing than you.
Customers have also come to expect consistent pricing not only across channels but across different hours and days of the week. The market is now accustomed with very dynamic pricing, and retailers should take advantage of this expectation to enhance their image as a dynamic retailer that knows what a customer wants, and when.
When done properly, price synchronization across all channels can help a retailer achieve better sales, more satisfied customers, enhanced brand image, and higher profit margins.
How Could You Achieve Synchronized Retail and E-Commerce Prices?
When it comes to syncing prices in an Omni-channel retail environment, the first thing that a retailer should look into is the systems they are using to manage their offline and online prices.


They have to ensure that their e-commerce platforms, POS, inventory systems, and payment and delivery systems are integrated so they can share customer data, stock levels, and sales data.
Another effective way would be to run the business using a labeling and pricing system that has multi-channel capabilities. This way, pricing information and other relevant retail data across all selling channels exist in just one system, and your staff will not have to deal with multiple applications and integrations that eat a lot of their time.
How Can Electronic Shelf Labels Help You with Price Synchronization?
One major technological roadblock that retailers face when trying to match their online and offline prices is the lack of a system that can accurately track inventory levels and can implement price changes between physical and e-commerce channels in real-time.
Continued reliance on archaic systems such as paper-based shelf price tags has proven to be one, if not the root cause of such problem. Not only paper shelf labels are unsustainable for the environment, but changing them all at once to match online prices are extremely laborious and expensive as well.
The evolution in retail pricing technology over the past decades has fortunately solved these problems, thanks to the introduction of Electronic Shelf Labels.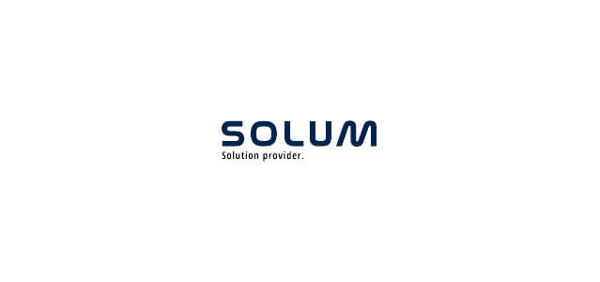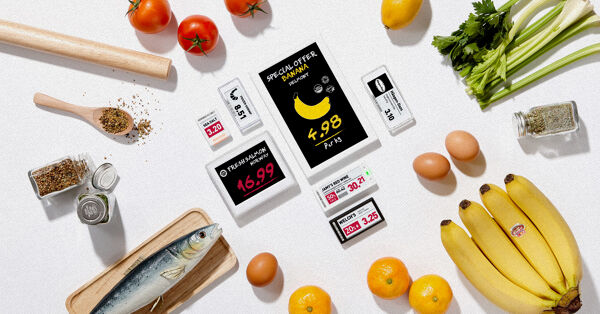 ESL companies such as SOLUM allow retail companies of all sizes to achieve seamless price synchronization by providing them with an advanced, centralized system that automatically updates the prices of products in a physical store and e-commerce platforms of the business.
Another unique feature that SOLUM offers is the scheduling update, which allows ESL updates to be set at a predefined date and time. Once the pricing data is received by the ESL, the tags will update at the scheduled time, even if it is disconnected from the gateway.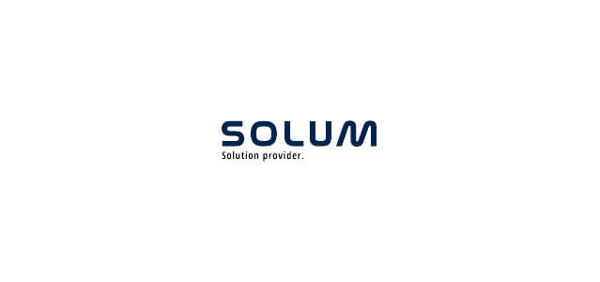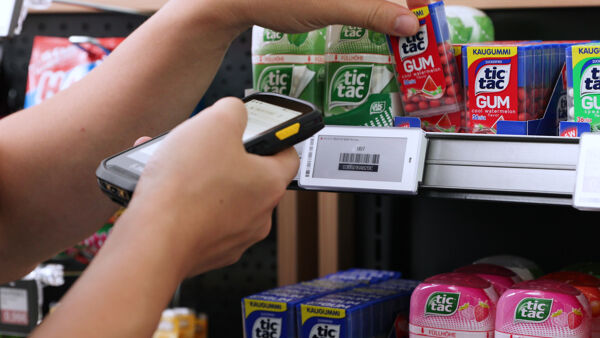 These ESL capabilities allow for extremely efficient online and offline channel convergence and real-time dynamic pricing, both of which are critical to providing a unified retail experience to the customers.
Alibaba and SOLUM ESL – Taking Retail Experience to a Higher Level
In 2019, Alibaba has awarded SOLUM ESL with a contract for the ongoing supply of about 6 million electronic shelf labels for their initiative called "Alibaba Offline Ecosystem Program." This innovative project will support major retailers in China, such as Alibaba's store brand Hema, with cloud-driven ESL tags for operation and access to e-commerce services which would enable ultra-fast delivery services to customers within a 3km radius of the store.
Through the implementation of SOLUM's electronic shelf labels, Alibaba has obtained the reliable solution it needs to merge their online and offline prices smoothly.
The company's internet-powered supermarket chain, Hema Xiansheng, is where consumers can have a first-hand experience of what the future of retail looks like. Usually located in residential districts across major cities in China, Hema offers a shopping app where their customers can place and pay their orders through Alipay or Taobao. Customers around the 3 km radius of the store can expect to receive their groceries within 30 minutes or less.
How do they ensure a 3-km-30-minute-delivery guarantee? Hema employees make it possible through the help of ESLs. By using an ESL scanner, grocery personnel can instantly locate the products across the store, allowing them to fulfill online orders with significant ease and efficiency.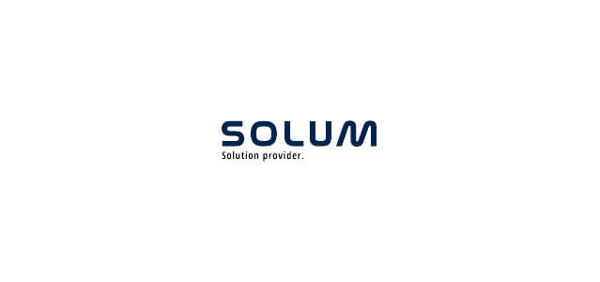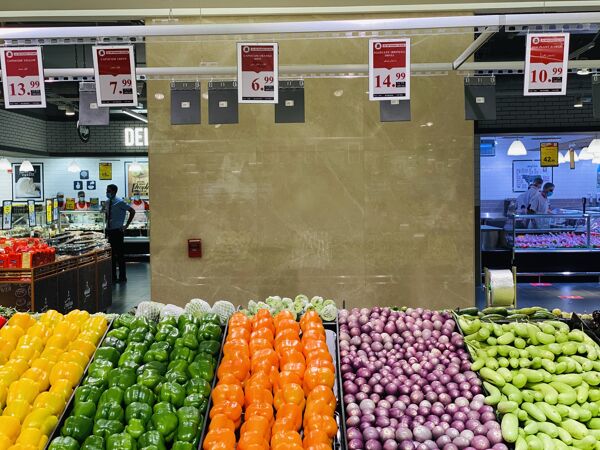 Also, customers inside the Hema store can use the shopping app to scan the barcodes displayed in the ESLs, which enables them to check the product's price online, customer reviews, date it was delivered in the store, where it came from, and delivery options if they decide not to buy the item in the store.
By adding SOLUM ESL solutions in their existing retail distribution capabilities, Alibaba was not only able to achieve a true online and offline price convergence, but it also has set the new standard of what retail experience should look and feel like in the 21st century.
Contact us today if you think your retail or e-commerce business needs a powerful ESL for a synchronized price setting and consistent customer experience.