SOLUM Digital Labels Timeline: Past to Present
See the evolution of SOLUM digital labels through the years in this infographic timeline.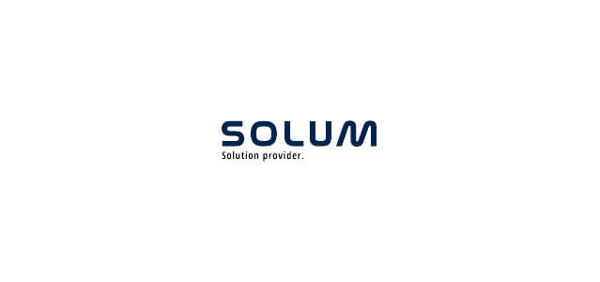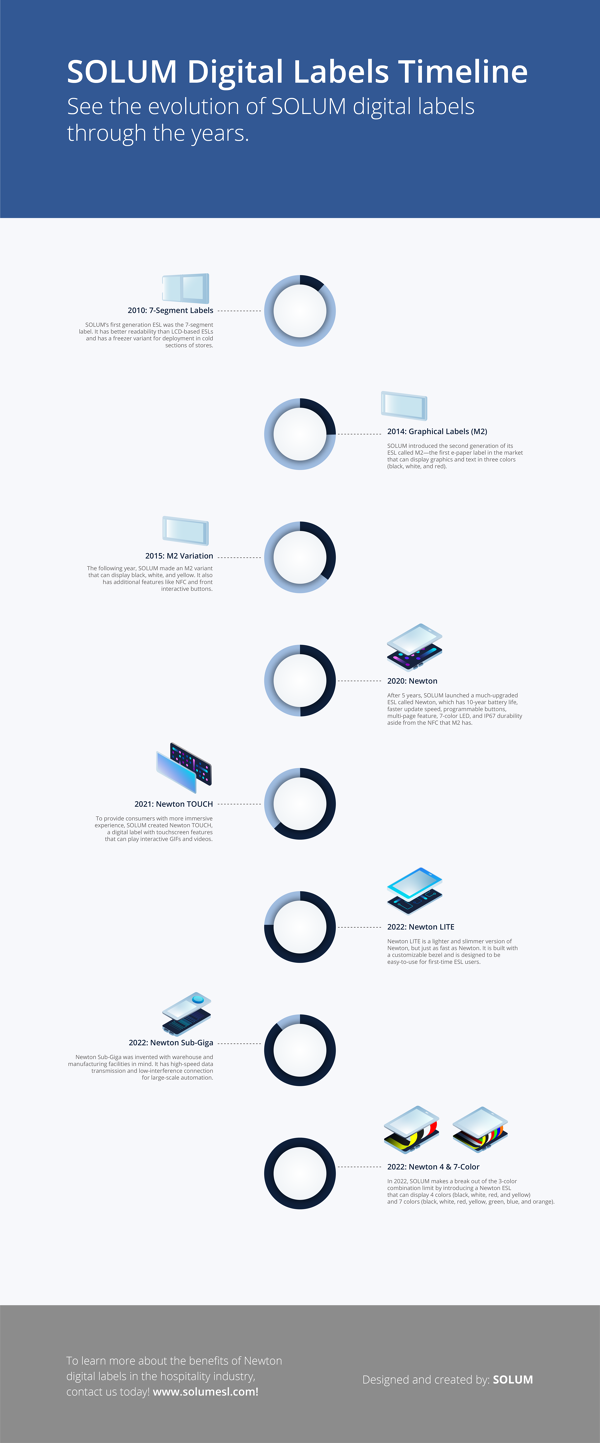 2010: 7-Segment Labels
SOLUM's first generation ESL was the 7-segment label. It has better readability than LCD-based ESLs and has a freezer variant for deployment in cold sections of stores.
2014: Graphical Labels (M2)
SOLUM introduced the second generation of its ESL called M2—the first e-paper label in the market that can display graphics and text in three colors (black, white, and red).
2015: M2 Variation
The following year, SOLUM made an M2 variant that can display black, white, and yellow. It also has additional features like NFC and front interactive buttons.
2020: Newton
After 5 years, SOLUM launched a much upgraded ESL called Newton, which has 10-year battery life, faster update speed, programmable buttons, multi-page feature, 7-color LED, and IP67 durability aside from the NFC that M2 has.
2021: Newton TOUCH
To provide consumers with more immersive experience, SOLUM created Newton TOUCH, a digital label with touchscreen features that can play interactive GIFs and videos.
2022: Newton LITE
Newton LITE is a lighter and slimmer version of Newton, but just as fast as Newton. It is built with a customizable bezel and is designed to be easy-to-use for first-time ESL users.
2022: Newton Sub-Giga
Newton Sub-Giga was invented with warehouse and manufacturing facilities in mind. It has high-speed data transmission and low-interference connection for large-scale automation.
2022: Newton 4 & 7-Color
In 2022, SOLUM makes a break out of the 3-color combination limit by introducing a Newton ESL that can display 4 colors (black, white, red, and yellow) and 7 colors (black, white, red, yellow, green, blue, and orange).
Learn more about SOLUM and our Newton digital labels. Visit www.solumesl.com.