What Are The Ways to Overcome Challenges in the Manufacturing Industry?
There are ways for manufacturers to overcome these challenges
Due to all the emerging technologies and lean manufacturing processes backed up with a strengthening economy, the manufacturing industry is thriving.
However, despite all the advantages emerging in this industry, there are still several challenges that continue to exist.
Luckily, there are ways for manufacturers to overcome these challenges.
So, what are these challenges?
Manual handling and safety
Manufacturing can be a very hands-on, machine-heavy industry, and, therefore, can become very dangerous, so it's highly necessary for manufacturers to be aware of health and safety regulations.
According to the Bureau Labor of Statistics, there were approximately 2.8 million non-fatal workplace injuries and illnesses reported by private industry employers in 2017.
Additionally, according to this research, the most common non-fatal injury to employees is found to be related to lifting and handling. Of course, manufacturers have to find ways to lower the risk of injury.
This can be completely minimized if the necessary precautions are taken. Now, the challenge is to find a suitable solution to improve health and safety.
For example, there are trolleys and trucks which can help employees handle and lift heavy objects. This equipment greatly help by lightening the amount of the actual manual labor that the employees have to do.
Skilled labor shortage
This is the biggest challenge that the manufacturing industry is facing today⁠—lack of skilled workers.
According to a survey conducted by The Manufacturing Institute and Deloitte Consulting LLP, there are 2 major factors for the skills gap—baby boomer retirements and economic expansion. They found that there's an estimated 2.7 million employees retiring from the manufacturing industry while 700,000 jobs are likely to be created due to natural business growth.
In addition to these two major factors, there are also factors such as loss of embedded knowledge due to movement of experienced workers, a negative image of the manufacturing industry among the younger generations, lack of STEM (science, technology, engineering, and mathematics) skills, and the gradual decrease of technical education programs in public high schools--all contributes to skills gap.
Furthermore, with the advancement in technology, manufacturers are not just in search for skilled employees anymore, but employees that have a different skill set as more and more processes become automated.
Manufacturers are now in need of employees that are able to operate new tech, are proficient in mathematics, and have an analytical mind.
The unskilled, trainable workforce that used to make up a large percentage of the manufacturing industry is shrinking as technology advances.
There are a few things that manufacturers could do to overcome these challenges such as:
Create programs to give your lower-skilled employees a higher-value skillset.
Communicate and explore ideas on how to keep your older highly-skilled employees around even past retirement period.
Use augmented reality and virtual reality to train on the job without the high costs.
Create partnerships with community college and other educational institutions to lower the risks of entry-level hiring. Doing this can also increase and expedite productivity in the early stages of employment.
Use techs such as electronic shelf labels (ESL) which include training and on-boarding of store employees, which not only provide value for the store but also for the staff's career growth as well.
The Internet of Things
It's important for manufacturers to use updated technology not just for the sake of being updated but also to stay relevant and competent.
The challenge now is in implementing IoT in a way that would bring about maximum improvement to the overall operations by reducing costs, increasing safety, improving efficiency, supporting compliance, and/or pushing product innovation.
Manufacturers are now feeling the pressure to IoT the best way they can and not just to simply implement without giving it any thought—there needs to be a strategy.
They have to put systems in place to collect, analyze, and translate every relevant data available. If manufacturers fail to set a strategy, they won't be able to efficiently use IoT in a way that is beneficial to the company.
For instance, to make product finding easier for customers, retailers may opt to use a developed mobile application in which customers can input the product they are looking for and see where it's located. This wouldn't only make their shopping experience interactive but also more convenient.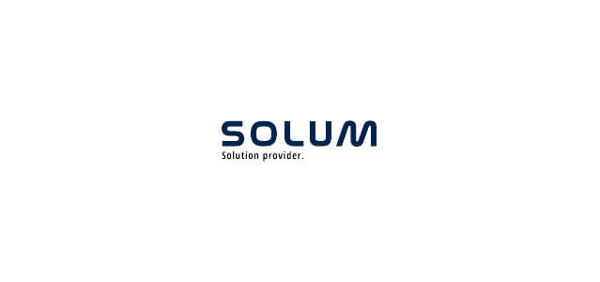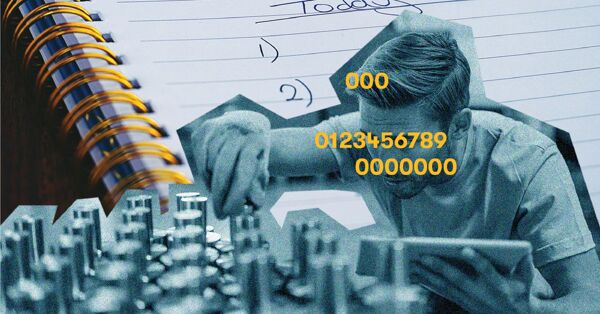 Keeping track of the inventory
Inventory challenges are common in the manufacturing industry. The manufacturing industry can get very busy and, unless you carry very few products, it's hard to stay organized and keep track of inventory.
But there are techs that can make inventory management easier. For example, electronic shelf labels (ESL) can display inventory information such as the expected date of restock of the product on the shelf, quick response code that allow customers to easily find the item online, and so much more.
According to Entrepreneur.com, the fastest-moving products only make up 20 percent of the inventory.
Luckily, there are real-time tracking technology that can help throughout the whole production process. Here are some advantages of a good inventory tracking system:
Avoid theft. With an inventory tracking system, you can easily track if you're losing or missing any product before it's too late.
Provide better customer service. Keep track of each item and which ones are low in stock. This way, you'll never run out! With an inventory tracking system, you'll also be able to locate items that are out-of-stock, its price, and its manufacturers.
Manage your finances. It goes with being able to keep track of your stocks and supplies!
Tracking software. Manufacturers can see the location and quantity of goods through serialized barcode.
With an inventory tracking system, keeping track of any inventory—no matter how big it is—will be as easy as abc.
So, if you don't already have an inventory tracking system, now is a good time to start looking!
Robotics and automation
The rise of robotics has caused a stir to every industry and its workers. More than that, because of automation, manufacturers are now under more pressure than ever to fulfill customer's demands for more and for immediacy.
To increase efficiency and improve production rates, many companies are turning to modern robotics and automation. According to Robotics Online, "from 2010 to 2016, nearly 137,000 robots were shipped to US customers—the most in any seven-year period in the US robotics industry."
The problem here is that robotics can be expensive and unaffordable for some companies.
Luckily, there are now companies that offer robotics as a service. So, for those businesses that can't afford robotics, they now have the option to rent robotics as part of their workforce.
Automation technologies help companies be more efficient and produce products of higher quality—in a safer environment. This helps them to be more competitive in the global market.
Project management
In the manufacturing industry, projects are often time, cost, and quality sensitive. Because of this, every project should be tightly controlled to be able to roll-out products to clients.
Missing a deadline could cost the company millions of dollars in potential revenue and profit.
This kind of stressful work situation leaves tight timelines and makes it harder for manufacturers to update and make adjustments to their processes.
Some projects require design commitment from the very beginning with some room for adjustments if ever new information emerges that would require for changes. This can get quite frustrating when you want to produce the best products but have your hands tied with deadline constraints.
To solve this, manufacturers can opt to use project service automation software with features such as resource scheduling which allows manufacturers to find resources and adjust the schedule based on the expected date of completion of the project.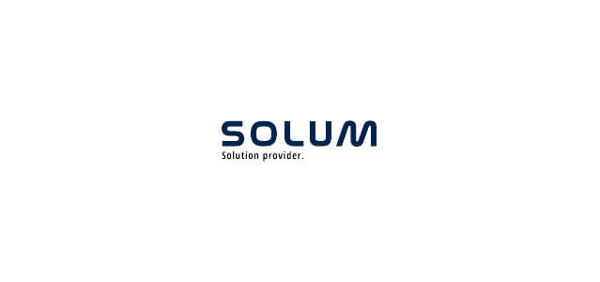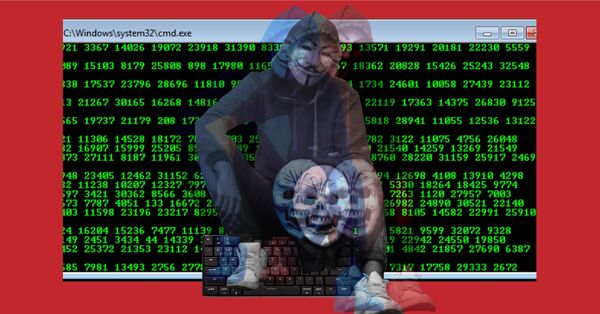 Cybersecurity
As technology advances, cybercriminals keep up—keeping manufacturers and security companies on their toes.
Ransomware used to be the most common form of cybercrime but after years of rife, it bore two more threats—banking trojans and cryptominers. According to this report by Check Point, 42 percent of organizations worldwide was affected by crypto miners in the first half of 2018 alone.
There are also cloud infrastructure—making a vast amount of data available with the advance computing resources, there's no wonder why it has attracted most attackers' attention.
There are still a handful of manufacturers relying on old and outdated security systems which aren't advanced enough to address and solve a number of complex threats today—making them vulnerable to security breaches. One common way cyber criminals get into your system is via email.
Manufacturers need to look for new solutions that would provide the maximum security for their networks as the traditional approach with firewall just won't do these days.
The best way to combat cyber attacks is to make sure that all computer security software are regularly updated. It would also benefit the company if manufacturers would educate their employees about security and, more importantly, about the warning signs of security breach.
Selling directly to consumers
Consumers buying habits are always changing. Today, they prefer to buy straight from the source for everyday products. According to research by PwC, 20 percent of consumers prefer to buy bulk of everyday products from the manufacturer's website rather than a retailer's site. But it doesn't come without new manufacturing challenges.
The challenge here comes with retailers changing the game by buying or partnering with direct-to-consumer businesses such as Unilever's Dollar Shave Club and Campbell Soup's Chef'D.
With these efforts, retailers would have less and less incentive to buy from other manufacturers. Despite this, there are still manufacturers that are starting to sell directly to consumers.
To overcome this challenge, manufacturers can add a purchase option to their website or maybe even open an outlet store. Manufacturers can also integrate a contact center or customer service solutions for better communication with consumers.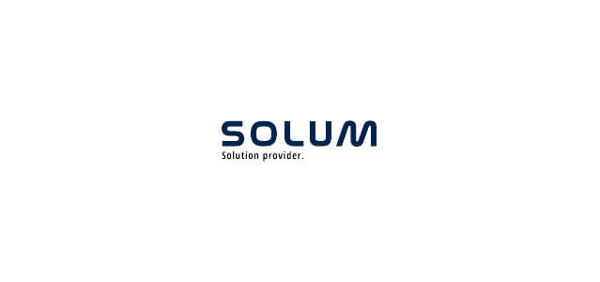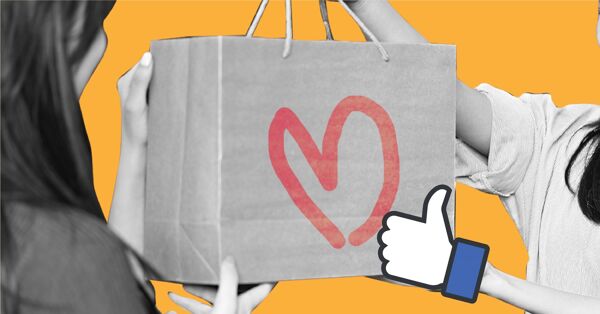 Gaining retailers' loyalty
Maintaining old customers is cheaper than acquiring new ones. This is especially true when that customer is a retailer, distributor, or an end user and we all know that the best way to maintain loyalty is to provide a personalized customer experience.
To put it simply, show them you know their needs and that you can provide exactly that and more.
According to this report by Segment, 44 percent of consumers are more likely to become repeat customers if they receive a personalized shopping experience. This may not seem like a helpful information especially when manufacturers are usually more focused on mass production and not in retail. But there are a few ways to use this information to your advantage.
For example, you can create products that regularly meets the same high-quality standard every single time. Then, you can create a seamless, personalized buying experience for all the consumers that use your product. The smoother the transaction, the better.
These are just some of the challenges that the manufacturing industry is facing. Luckily, there are a lot of solutions available in the market to help manufacturers overcome these challenges easily and allow them to provide an overall better experience.
Whatever challenge it may be, your company can't just ignore it if it wants to thrive, or even just survive. The good thing is that you know what challenges you're facing. This way, you can find a specific and better solution for it.