7 Ways for Retail Stores to be More Eco Friendly
It's important for brands to be more environmentally responsible now. Are you? Learn how to implement sustainability in retail stores.
In our world today, people are becoming more aware of environmental issues. Some even start to consider this as part of their priorities and values in life. As consumers, they now expect brands and businesses to be more environmentally responsible and accountable. In a survey by McKinsey & Co., it's been reported that 66% of all respondents, as well as 75% of millennial respondents, say that they consider sustainability when they make a purchase.
It's clear that retailers need to follow the changes. They need to do something not just to ease the minds of their customers but to actually make a positive impact on the environment. Here are seven ways to be more eco-friendly and achieve sustainability in retail stores.
Integrate electronic shelf labels
Switching to electronic shelf labels (ESL) is a great way to go green and reduce paper usage. These ESL can replace paper labels, posters, and in-store advertisements, therefore improving overall visual merchandising as well.
SOLUM's Newton ESL, for example, allows you to update prices within minutes. So, there's no need to replace paper labels and tags for hours. It also has a built-in protection cover and an IP67 rating—a total protection against dust particles and water—which means there's no need to worry about the labels being worn out or torn. Other retail stores can also take advantage of the Newton LITE, which is compact in size but still superior in performance. This makes it a good alternative for small stores to start being sustainable.
Consider clean energy options
Another way a retail store can be sustainable is by utilizing clean energy. Look into cleaner energy options that will help stores be more eco-friendly while also helping save money in the long run.
An example would be using solar energy. Solar panels can help stores generate electricity without any emissions or pollution. Energy-efficient lighting like LED bulbs can also make a positive difference compared to other lighting. Other options include using appliances with energy-saving features, like refrigerators and air conditioners with inverters.
Go plastic-free
Plastic pollution has always been a huge global problem, with as much as 7 billion tonnes of plastic waste just from 1950 to 2017. To help combat this environmental problem, retail stores can go plastic-free. Avoid plastic packaging as much as possible. And instead of plastic bags, stores can use paper bags, cotton bags, jute bags, or hemp bags. Customers can also be encouraged to bring their own bags for a more sustainable solution.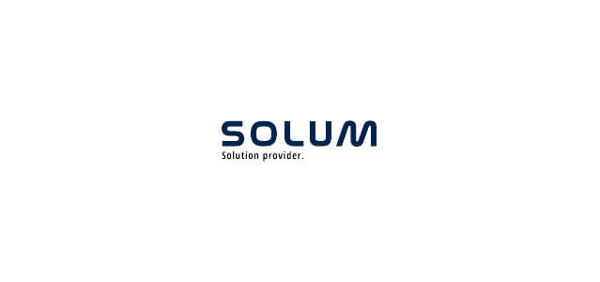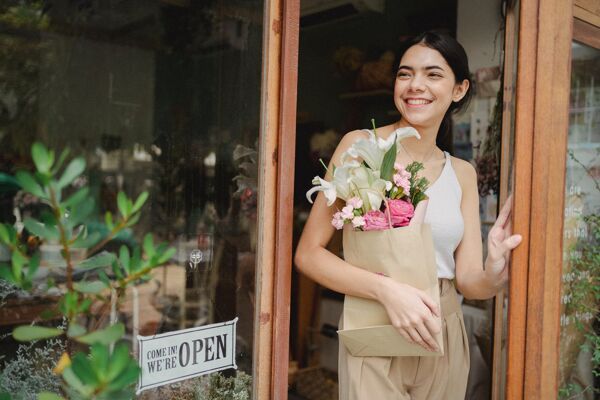 Invest in recyclable and reusable packaging or shipping
Using recyclable, reusable, or even compostable packing and shipping materials can also make a difference. Carbon emissions from online shopping are 36% lower, on average than those produced by in-store trips. Investing in better materials for a retail store can offset these numbers and have a better influence on the environment.
Encourage and reward customers for being sustainable
Getting customers to make a sustainable choice themselves can also be good for retail stores. Several local Starbucks stores, for example, give their customers additional reward points or stars when they bring a reusable cup. This kind of campaign reinforces sustainability in retail stores, encourages loyal customers to go green, and can even result in better profits for the store.
Try green cleaning products
Although cleaning products help beautify and sterilize stores, they are usually made up of toxic chemicals that are bad for the environment. There's a way to clean the place while also being eco-friendly.
Turn to green cleaning products with "ecolabel" certifications. These ecolabel certifications tell which products meet specific environmental performance criteria, and are deemed environmentally preferable. These products are made of natural ingredients that will not only clean retail stores but will also not expose staff or customers to harmful chemicals.
Reduce waste
Waste can be a big problem, especially for food and beverage retailers. Too much waste or improper waste disposal can lead to a number of environmental issues. This includes animals being harmed, excess gases entering the atmosphere, water or land contamination, and a negative impact on human health.
Retail stores can develop a better waste management process, consider sustainable waste disposal methods, and even encourage customers to practice recycling.
Sustainability in retail stores can be achieved through wise decision-making and commitment. When added up together, all these little things, such as electronic shelf labels, LED lights, green cleaning products, and more, can create a big impact on the environment.
For sustainable ESL solutions in retail, talk to SOLUM experts today!