What Are the Benefits of Digital Labels in The Retail Food Sector?
Switching to digital labels could help the food retail sector eliminate such wasteful practices by telling employees exactly what should be sold within a given time period.
The retail food sector is one of many industries being impacted by digital labels, allowing consumers to make better purchasing choices. This labeling has not only improved the shopping experience, but it has also helped improve brand loyalty and sales revenue. Here are the many ways that it significantly benefits the retail food industry:
What are digital labels?
A digital label is an automated device that displays the price of a product instead of showing it on paper tags. Digital labels can store additional product information such as brand name, company profile, etc. This device helps retailers to reduce time waste on changing paper price tags and lowers their operational cost.
Reducing food waste
The food industry wastes billions of dollars in labor and product each year. In the United States, food waste is approximately 30-40 percent of the food supply. Moreover, there is an estimated 3.2 percent fruit wastage for supermarket shoppers.

Switching to digital labels could help the food retail sector eliminate such wasteful practices by telling employees exactly what should be sold within a given time period.
Better purchasing practices
According to the Food and Drug Administration, over 61 different names for sugar can be found on food labeling in America alone. Digital labels can connect customers with product information distributed on smartphones or other devices, which allows for much more extensive knowledge of a product's ingredients. Smart labels provide consumers with greater knowledge about a particular product and how it may affect them.
Enhanced food advertising
Digitally printed labels can make products look more appealing. Newton's digital label is completely customizable, so you can upload your own designs, images, and texts to create unique labels that stand out from other products on supermarket shelves.

You can even add QR codes to your produce packages that link to recipes or related information about your food. If you run a food production company or provide logistical support services, digital labels can also boost your brand and build customer loyalty by giving consumers a fun way to interact with what they buy.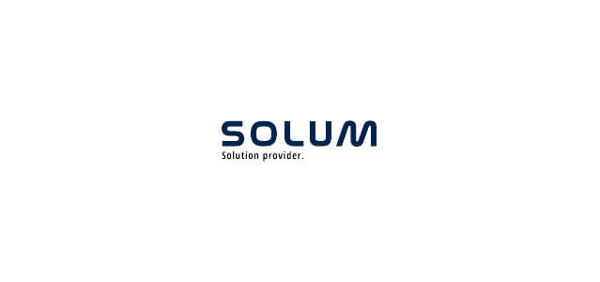 Convenient inventory management
Digital labels can help food retail businesses monitor inventory. Even if you don't have an automated stock-management system, you can use digital labels to keep a running count of how many units are in your refrigerator or freezer—something that can save time and money.
Every time one of your employees scans a barcode, you'll be able to see at a glance exactly how much inventory is available. Newton also offers a 7-LED indication feature that can be programmed to blink when stocks are low.

The Bünting Group was able to exponentially increase employee efficiency, generating more revenue for the company. Frank Lindenthal says, "our employees in the field have such a positive view on the project because they get to feel the results immediately."
Good customer perception
According to Business Insider, customers are able to judge the quality of a product and make assumptions about how it was made in seven seconds. Labeling your products in the right way can boost the perceived value of your brand and product.
Using eye appeal, effective design, and strategic placement, you can differentiate your product from your competitors and stand out. Get your first impression right with a digital label that clearly establishes what makes you different and lets customers connect with your product.
Newton labels are available in ten different sizes — ranging from 1.6″ to 11.6″. These electronic paper displays are perfect for shops that need a better way of displaying product information and inventory status, manufacturing instructions, and prices to their customers and staff.
NFC Tapping with Newton
More than 80% of consumers conduct product research before making a purchase. Hence, putting your products on digital shelves can help you attract clients who may not have known about your business otherwise. This is where Newton comes in.
Using the active NFC technology, Newton is able to interact with a diverse range of users. By simply tapping their smartphones or NFC-enabled cards on the labels, customers and employees can now seamlessly interact with the labels and provide a better user experience for your organization.

Discover how Newton can be used to not just improve the customer experience but make your business operations more streamlined too. Contact us today to learn more about SOLUM's ESL Solutions.