Shelf Labeling 101: Who Manufactures Electronic Shelf Labels?
Throughout the years, SOLUM has been developing more features and several improvements in the quality of ESL.
SOLUM is the leading manufacturer of electronic shelf labels worldwide. It is the only ESL manufacturer with its own manufacturing facilities, attaining shorter development time while maintaining the highest quality control standards, optimized supply chain, and maximized cost competitiveness.
Throughout the years, SOLUM has been developing more features and several improvements in the quality of ESL to make business operations more efficient. Today, our ESL is now at its 3rd generation, offering the most innovative ESL solutions made possible by the all-new Newton system.
1st Generation: 7-Segment Labels
In 2010, SOLUM introduced its first 7-segment label to retail businesses such as supermarkets and groceries, enabling price automation, or more popularly known as dynamic pricing. It also has better readability than LCD-based ESLs and is available in small, medium, and large sizes. In addition, it has a freezer variant for deployment in cold sections of stores.
2nd Generation: Graphical Labels - "M2"
Four years later, SOLUM introduced the 2nd generation of its ESL called M2—the first e-paper label in the market that can display graphics and text in three colors (black, white, and red). In 2015, a variant with the black, white, and yellow display was made available.
Furthermore, it is the first SOLUM ESL with an LED indicator, Near Field Communication (NFC), and interactive buttons in the front interface, improving the user interaction. The M2 is available in twelve sizes, ranging from 1.6" to 13.3", with freezer variants available as well.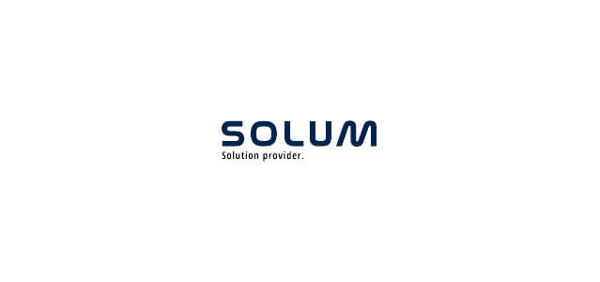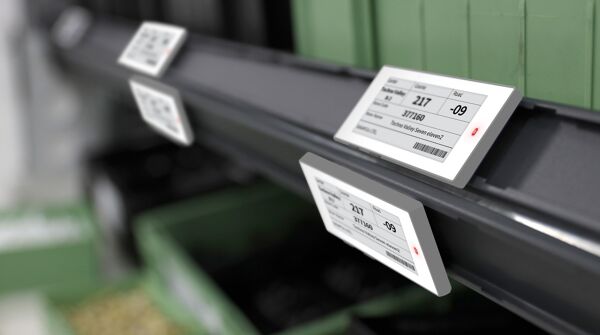 3rd Generation: Newton
SOLUM's latest breed of ESL was unveiled at the National Retail Federation 2020 Big Show, sporting significant upgrades over its predecessors and other RF-based ESL in the market. It is backed up by the all-new Newton system, which elevates the capabilities of an ordinary ESL.
Newton enables businesses to do a lot more compared to a typical digital label. With Newton's advanced features, your store's shelf labeling system can take advantage of the following capabilities:
Ten years of battery life - take advantage of Newton's features for as long as a decade.
Faster update speed - 8-10 times faster than other electronic price tags!
Display more information - flip up to 7 pages to access more data about the product.
7 LED colors - Newton's battery life allows more possibility of heavy usage of LEDs.
Two programmable buttons - allow for more efficient task execution.
NFC capability - perform mobile payments.
IP67 - even the tiniest dust particles won't be able to penetrate it!
Customizable design - incorporate your company's colors, patterns, and logo.
Newton can utilize 60 RF channels and update their display simultaneously within 5 seconds.
Not to mention, Newton is the first ESL to offer a seven-color LED in the market, allowing for the implementation of the color-coded order picking process. Other significant features include 20% higher resolution, Location-Based Service (LBS), screen protection, and customizable bezels.
Newton Lite
SOLUM introduced the Newton Lite in 2021, which also utilizes the same Newton system. It shares most of the features of the standard Newton labels, such as the fast update speed, 7-color LED, and high-resolution display. Newton Lite is available in four sizes - 1.6", 2.2", 2.6", and 2.9".
Switch to Newton now and experience all the elevated capabilities that the most advanced ESL can bring to your business operations.
For more information on Newton, contact us today or visit us at https://www.solumesl.com/en/solution/newton.