Why Use Smart Price Tags for Consumer Electronics?
Smart price tags like the Newton digital labels can be the key to enhancing retail operations in consumer electronic stores.
Smart price tags are the digital equivalent of traditional paper price tags. But because these tools are not made of ink and paper, they can offer automated price updates, clearer information displays, and more. One major example of smart tags is the Newton digital labels from SOLUM.
But what makes these said tags good for consumer electronic retail stores? Here are answers backed by testimonials from retailers who have used them.
Smart price tags can enhance customer experience
In retail management, making sure that customers are satisfied is one of the top priorities. With smart price tags, retailers can achieve this goal, just like AliExpress and MyTech Retail Distribution did.
"Our customers react to electronic tags," says Miguel Ángel Pérez, Area Manager of MyTech Retail. "This makes it comfortable for them to read all the information. Information such as prices and descriptions."

In 2019, AliExpress's outlet in Barcelona deployed SOLUM digital labels across their stores, placing it beside their smartphones and other consumer electronics for sale. This allowed their customers to see product information more clearer, thus enhancing the shoppers' store experience.
Smart price tags can make retail life simpler
One of the many retailers that experienced the many benefits of switching from paper labels to smart price tags is Kotsovolos. As Greece's leading electrical and electronics retailer, the Kotsovolos team decided to integrate smart tags into their system in 2020 to upgrade their operations. The change brought positive transformation to the retail life of the store managers and staff.
"It has to do with automating and making our life simple through daily processes that were too time-consuming," says Panos Marras, the Commercial Manager for Kotsovolos - Dixons South Europe. "For example, changing labels, this is a process that was simplified by ESL."
The price update automation achieved through the smart price tags helped Kotsovolos to eliminate the time-consuming process of manually changing paper tags.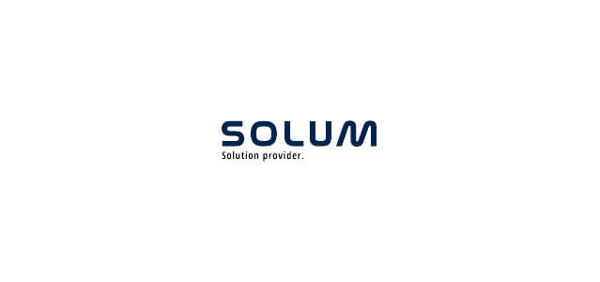 Smart price tags can help expand businesses
Expanding a business comes with many challenges. Even more so if the expansion involves achieving omnichannel goals. But to solve this problem, a Xiaomi retail store in Spain (in partnership with Balmore Atlantic) opt to install smart price tags in 2021. The Newton labels helped Xiaomi centralize its product data and link its in-store products with their online database
"All labels are managed centrally using the Aims Cloud solution and supervised by the marketing department," says Omar Lamarca, Head of Marketing for Balmore Atlantic. "We loaded all our products into a spreadsheet and synchronized it with Aims Cloud."
Aims Cloud is one of the subscription plans SOLUM offers for smart price tag users who wanted to avail of label management software along with Newton digital labels. Through Aims Cloud, store managers and staff can monitor and manage all the smart tags in their store.

As you can see, there are major reasons why retail stores for consumer electronics like AliExpress, Kotsovolos, and Xiaomi should use smart price tags in their operations. If you want to know more about this matter, do not hesitate to contact SOLUM!