Thank you, Euroshop 2020! SOLUM reports overwhelmingly positive reactions from both partners and clients
Euroshop is over for now but SOLUM's success story is going on!
SOLUM has successfully concluded its attendance at Euroshop 2020. The World's No.1 Retail Trade Fair drew to a close last week after five days in Düsseldorf. With 2,300 exhibitors from 57 nations and almost 94,000 visitors on site, it was the perfect time to gather information on the line-up of products, trends and concepts for retailers and their partners.
With regards to lead generation and the conclusion of business deals, SOLUM´s expectations were highly exceeded, mostly due to the huge interest garnered by its NEWTON electronic shelf label technology. The revolutionary device, which is setting new standards in the ESL industry, is only one in a series of innovative product launches yet to be announced.
Since its beginning as Samsung Electro-Mechanics in 1973, Solum has been constantly expanding its activities. Based on its existing expertise in fields such as TV Tuner technology, Wireless communication modules (BT, GPS, WLAN), TV/Mobile power modules, and IoT modules & products, SOLUM's Core IC design capability enabled it to start its ESL business in 2007. The company takes pride in having built up its own manufacturing facilities and being a job creator.
Newton is the 4th and latest generation of ESL´s created by SOLUM and the fruit of a constant collaborative effort. Powered by the Newton-System, they are better, faster, and stronger than all of their predecessors and competing models currently available on the market. They boast a battery life of 10 years instead of 5 years, an increased durability due to an enhanced screen protection system as well as IP67 certification, and ten times the update speed compared to previous generations.
Furthermore, the Newton labels come equipped with a vast array of highly innovative features such as customizable bezel design, high resolution display, different screen sizes, 7 color LED´s, multifunctional buttons, upgraded page capacity, as well as NFC and LBS capability. Our SOLUM experts were proud to showcase NEWTON´s almost endless possibilities to the interested public at our trade fair booth. We want to thank everybody who gave us their valuable feedback and suggestions. Your voices will not go unheard!
"I would like to thank our customers, partners, and all other interested parties for their overwhelming support and interest in our new-generation Newton ESLs. Everything we create is ultimately based on our needs. SOLUM reaches heights of technical excellence that nobody thought would be attainable in the short run and will continue to do so. Please stay assured that this is only the beginning. SOLUM will show its true potential in the quarters and years to come—just for you." -Stefan Volkel, Sales Director, SOLUM Europe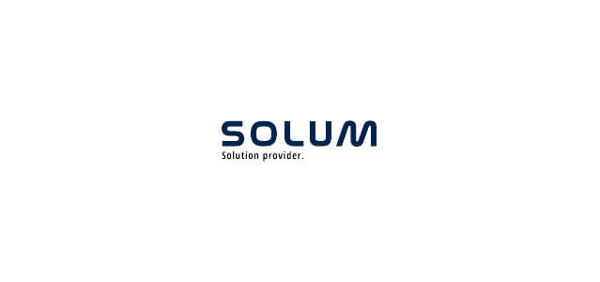 To conclude, we express our deeply felt gratitude to the organizers of this year´s EUROSHOP for realizing such a wonderful event! Of course, SOLUM is looking forward to attend the next EUROSHOP in 2023. Until then, we wish our co-workers, partners, clients, suppliers and guests all the best! May your retail business join the Newton age soon! Please find out more below:
www.solumesl.com/newton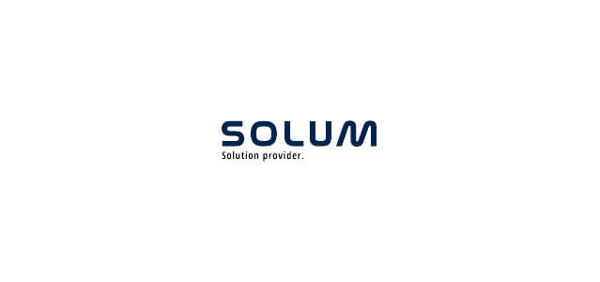 About EUROSHOP 2020
EuroShop is the world's largest trade fair for the retail industry and its partners. It is the source of information and inspiration for professionals and decision-makers on every conceivable aspect of retailing. It is the showcase for trends and innovations. A hot spot for sales and marketing experts seeking new ideas to spotlight and sell their company's products and services even better.
Thanks to its intelligent structure, EuroShop adapts easily to the dynamic transformation of the retail world – with fascinating experience dimensions for exhibitors and trade visitors, mapping all the facets and channels of modern retailing.
EuroShop offers exhibitors and visitors all dimensions of success: endless scope for presentation of future-focused developments and innovative products for global retail.
Also, follow us on our social media channels to keep updated with all the new developments of #SOLUM in 2020!
• Facebook – www.facebook.com/solumesl
• LinkedIn – www.linkedin.com/company/solumesl
• Twitter – www.twitter.com/solumesl
• Instagram – www.instagram.com/solumglobal
• YouTube – http://www.youtube.com/c/solumglobal
• Web: www.solumesl.com
For further information about SOLUM´s participation at EUROSHOP 2020 or if you are interested to learn more about our innovative Newton tags, please contact:
Stefan Voelkel, Vice President of Sales, SOLUM Europe, tel.: +49 (0) 162 296 3186, [email protected]