SOLUM and Alibaba successfully roll out "new retail" initiative in Europe
Want to get to know the most successful retailers in the world? We work with them.
SOLUM and Alibaba Group are successfully cooperating on pushing forward Alibaba´s "new retail" initiative In Spain, which started with last year´s inauguration of AliExpress´ first store in Madrid. It entails a massive roll-out of SOLUM´s patented electronic shelf labels in future AliExpress store openings in Spain.
The "new retail" initiative has been explained by Alibaba founder Jack Ma in a 2017 letter to shareholders. It is all about seamlessly merging online and offline retailing to define the future of shopping and revolves around customers using their smartphones for an overall enhanced shopping experience.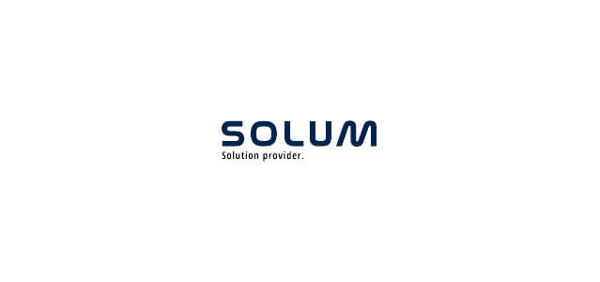 Launched in 2010, AliExpress is a global marketplace targeting consumers from around the world and enabling them to buy directly from manufacturers and distributors in China and worldwide. In addition to the global English-language site, the AliExpress app is also available in 17 local languages, including Russian, Portuguese, Spanish and French. Top consumer markets where AliExpress is popular are Russia, the United States, Brazil, Spain and France.
AliExpress, which is a business of Alibaba Group, has opened its first physical store in the Spanish capital Madrid on the 25 August 2019. Spain is AliExpress' third largest foreign market after the United States and Russia and considered to be its gateway to Europe. The company´s first store opening was attended by thousands of people and generally regarded as a big success. AliExpress´ parent company Alibaba is the world's largest retailer and e-commerce company.
Back in 2019, Alibaba's internet-powered supermarket chain Hema got equipped with cloud-driven SOLUM ESL tags. Hema best represents what "new retail" looks like in the eyes of the founder and CEO of Alibaba, Jack Ma. Usually located in residential districts across major cities in China, Hema offers a shopping app with extended functionality, which, by being closely integrated with SOLUM´s smart ESLs, enables levels of online-offline retail integration never seen before. So when Alibaba planned to expand with multiple physical locations in Spain, they naturally turned to SOLUM´s Spanish partner ASTS for assistance.
"All of us at SOLUM are very proud of our long-lasting relationship with Alibaba, and we look forward to its continuation for many years to come.
We fully endorse Alibaba's new retail initiative as an important step towards seamlessly merging online and offline experiences to provide customers with the best service available." -Hyojin Lee, Director Sales EMEA & Industrial, SOLUM Europe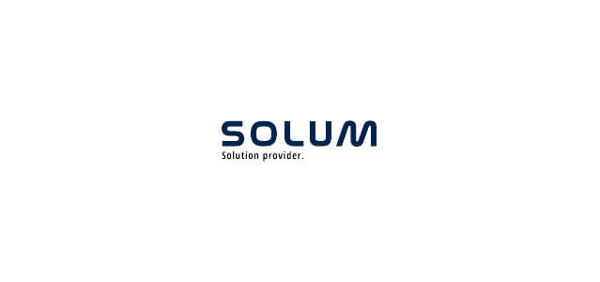 Why SOLUM?
With AliExpress being one of the most internationally acclaimed high-tech companies in the world, it was evident that simply installing paper labels inside its new stores in Barcelona would not fit with its new vision for retail. Instead, Alibaba aims to transform the retail industry by infusing physical shopping with digital solutions. However, ESL´s by SOLUM are much more than just electronic price displaying tags, since for example they enable dynamic pricing, which means that automatic price changes can be triggered in real time by various predefinable events including online price changes.
Furthermore, customers can use their smartphones to get additional information about particular products by scanning the QR-code displayed on the ESL or connecting to it via NFC. This will automatically redirect them to a specific product webpage or open the company's own mobile app. Moreover, Solum ESL´s are also capable of displaying up to 7 pages, which can be used for displaying localized multilingual content for example. Meanwhile, the free built-in NFC also allows for mobile payments with self-checkout or customers can even opt for home delivery through using the app. Thus, the possibilities that SOLUM ESL´s offer are sheer endless and with all these advantages at hand, the boundaries between online and offline shopping become more and more blurred!
In a nutshell, SOLUM electronic shelf labels come equipped with advanced technology, that can turn Jack Ma´s vision of integrated online-offline retailing into a reality! This holds particularly true for our brand-new NEWTON shelf labels, which now offer more possibilities than ever! We believe that SOLUM´s sophisticated ESL technology can help your business achieve further integration between its online and offline channels too! So, when will your retail business join the NEWTON revolution? Please find out more below:
www.solumesl.com/newton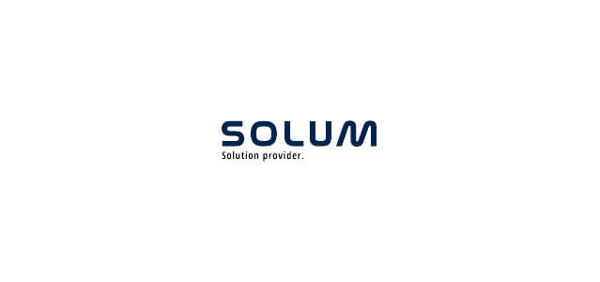 "At ASTS and SOLUM, we are immensely proud of what we have achieved in our partnership with AliExpress so far and this is only the beginning.
With AliExpress being one of the most popular ecommerce platforms in Spain and worldwide, we see an opportunity to set new standards in the way we integrate physical and online retailing. This is what new retail is all about." -Eduardo Molina, CEO, ASTS
About ASTS|SOLUM
ASTS|SOLUM Iberia is a company specialized in the Digital Transformation of business processes. ASTS|SOLUM provides solutions of Electronic Labels "keys on hand" including all aspects related with its implementation; also solutions oriented to the control and protection of assets, the improvement of the image of the products on display and the optimization of the processes linked to the internal management of prices and promotions accompanied by proper visual communication. Among its major customers are relevant players in the retail and industrial industry, including BP, El Corte Inglés, PlusFresc, Mas & Go, Xiaomi (MI stores), and Bonpreu.
Visit ASTS' website: http://asts.es
Also, follow us on our social media channels to keep updated with all the new developments of #SOLUM in 2020!
•Facebook – www.facebook.com/solumesl
•LinkedIn – www.linkedin.com/company/solumesl
•Twitter – www.twitter.com/solumesl
•Instagram – www.instagram.com/solumglobal
•YouTube – http://www.youtube.com/c/solumglobal
•Web: www.solumesl.com
For further information about our ESL solutions, please contact:
Stefan Voelkel, Vice President of Sales, SOLUM Europe, tel.: +49 (0) 162 296 3186, [email protected]

Hyojin Lee, Director Sales EMEA & Industrial, SOLUM Europe, tel: +49 (0) 170 9166857, [email protected]

John Revie, Vice President of Sales, SOLUM America, tel: 01-201-210-8360, [email protected]
All product and company names herein may be trademarks of their registered owners.