The impact of great partnership - BigMat Spain will implement SOLUM ESL in its stores
SOLUM and ASTS are pleased to announce the signed contract with BigTech Experience S.L. for the rollout of SOLUM'S electronic shelf labels (ESL), initially focused on companies associated with the BigMat Group to which BigTech belongs.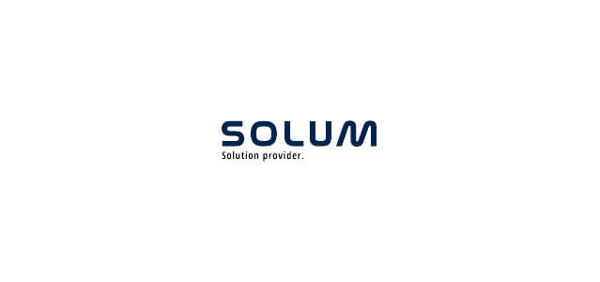 BigMat is the first international brand of independent distributors of construction materials, created in 1981 and currently has +890 points of sale in Europe with +8,000 employees.
In Spain, it has more than +340 points of sale. BigMat materials and services are primarily intended for the use of construction and renovation contractors, but also for private customers, occasional or experienced DIYers too. The BigMat network markets have two categories of materials: Structural materials: these are the so-called "heavy" materials involved in the construction or renovation of a building's framework. Examples include blocks, bricks, capping products, drainage, water treatment, and recovery systems, lumber, roofing materials, insulation, etc.
Finishing materials: they are involved in the development work. Examples include tiling, interior carpentry (doors, flooring, paneling), sanitary fittings, exterior landscaping (paved terraces, wood, stone, terrace slabs, cladding, fencing, etc.) For both your structural work and finishes, the BigMat store range is extremely versatile.

"We have found In ASTS and SOLUM the most advanced ESL technology on the market. Their solutions give us the value of their experience, best practices, and quality of service. Together with our own market expertise of BigMat, it will allow us to deliver a very significant value proposition for BigMat distributors." - Iván Loperta Founder and CEO of BigTech
About ASTS|SOLUM Iberia is a company specialized in the Digital Transformation of business processes. ASTS|SOLUM provides solutions of Electronic Labels "keys on hand" including all aspects related to its implementation; also solutions oriented to the control and protection of assets, the improvement of the image of the products on display, and the optimization of the processes linked to the internal management of prices and promotions accompanied by proper visual communication. Among its major customers are relevant players in the retail and industrial industry, including BP, El Corte Inglés, PlusFresc, Mas & Go, Xiaomi (MI stores), and Bonpreu.
Visit the ASTS' website: http://asts.es