DOUGLAS Forwards Beauty Further with SOLUM Newton
Douglas gives focus on providing beauty to the people and embracing digital transformation aligns perfectly with this advocacy.
Douglas, Europe's leading beauty platform, partners with SOLUM, the global leader in ESL, to implement Newton Electronic Shelf Labels and Newton TOUCH—the most advanced digital signage technology to date—helping bridge the gap between the physical shopping experience and its digital counterpart. Furthermore, this execution of SOLUM's latest Newton lineup will make beauty shopping more engaging, fun, and meaningful for all the valued customers of Douglas.
Douglas gives focus on providing beauty to the people, and embracing digital transformation aligns perfectly with this advocacy. Dynamic pricing, interactive digital media, and automated data monitoring—all these technological advances by SOLUM reinvent the world of beauty inside Douglas stores.
"If you're a Beauty Consultant at Douglas, your passion is not to change price points. Your passion is to bring beauty to the people, and this is what they can do now, much more focused, and we can still bring our price points in the stores more efficiently and also much quicker." -Max Bonn, Head of Pricing Data and Technology at Douglas
Watch the video below and see how SOLUM helped Douglas take their in-store experience to a whole new level.
Newton TOUCH
SOLUM introduces Newton TOUCH: a complete LCD signage that offers a more vibrant and immersive way to promote Douglas's beauty products. With just a tap, swipe, or scan, Newton TOUCH will enable Douglas's customers to interact directly with products.
Moreover, Douglas can benefit from Newton TOUCH in many ways, such as enhancing promotional campaigns, enabling additional profits from ad space, and collecting customer data in real-time.
With these benefits, Newton TOUCH will improve Douglas's business operations and customer service, making it the most future-ready beauty destination in Europe.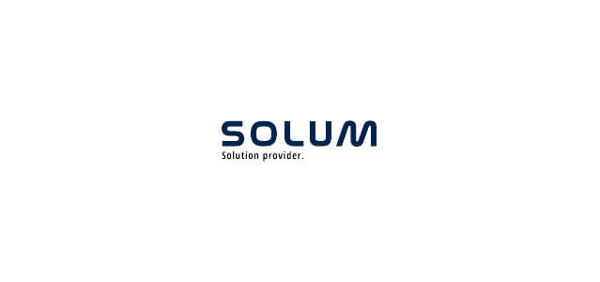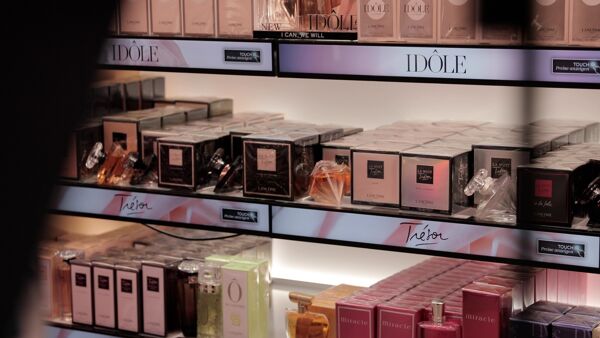 Newton Electronic Shelf Labels
SOLUM's latest ESL lineup is now backed up by the all-new Newton system that offers the most advanced features than any other ESL:
Ten years of battery life – take advantage of Newton's features for as long as a decade.
Faster update speed – 8-10 times faster than other electronic price tags.
Display more information – flip up to 7 pages to access more data about the product.
7 LED colors – Newton's battery life allows more possibility of heavy usage of LEDs.
Two programmable buttons – allow for more efficient task execution.
NFC capability – perform mobile payments.
IP67 – even the tiniest dust particles won't be able to penetrate it!
Customizable design – incorporate your company's colors, patterns, and logo.
These features will enable Douglas to have an elevated execution in bringing beauty to the people.

To learn more about Newton Electronic Shelf Labels, click here (Newton ESL).
About Douglas
Douglas is the leading premium beauty platform in Europe. Offering more than 100,000 beauty and lifestyle products in online shops, the beauty marketplace, and over 2,000 stores, Douglas inspires customers to live their kind of beauty by a previously unparalleled assortment.
The continued expansion of the fast-growing e-commerce business is the focus of the #FORWARDBEAUTY.DIGITALFIRST strategy program. In the fiscal year 2019/2020, Douglas generated 3.2 billion euros in perfumery, decorative cosmetics, skin and hair care, and nutritional supplements and accessories.
Douglas was initially founded as a soap manufacturer in Hamburg in 1821. Today, its international headquarters are in the German beauty and lifestyle hub Düsseldorf. Its other important locations are the offices in Hagen, which served as the former headquarters of Douglas, and the central warehouse in Wojkowice, Poland.
About SOLUM
Originally a spinoff company of Samsung, SOLUM is backed with 45 years of wireless communication technology and device experience. And for the last 10 years, SOLUM has been constantly developing new solutions, making several improvements in quality and adding additional features to the ESL. Thus, the newest innovative ESL solution was born.
We want to advocate the transfer towards a digital, more connected structure for businesses. It's not simply about presenting tech-savvy display shelves to customers. Ultimately, our vision is for retailers to experience what ESLs can bring to the table that no other piece of technology can: a systematic improvement on a more comprehensive, long-standing scale. We'd like to introduce you to the newest breed of ESLs.
Follow us on our social media channels to keep updated with all the new developments of #SOLUM in 2021!
For further information about our ESL solutions, please contact:
Stefan Voelkel, Vice President of Sales , SOLUM Europe, tel.: +49 (0) 162 296 3186, [email protected]
Hyojin Lee, Director Sales EMEA & Industrial, SOLUM Europe, tel.: +49 (0) 170 9166857, [email protected]
John Revie, Senior Vice President of Sales, SOLUM America, tel.: +1-201-210-8360, [email protected]
All product and company names herein may be trademarks of their registered owners.