Herbert Retail and Express Vending Join Forces to Digitally Enhance the Express HUB Micro Market
SOLUM and Herbert Retail UK are delighted to have been chosen by Express Vending as their electronic shelf label solution providers.
SOLUM and Herbert Retail UK are delighted to have been chosen by Express Vending as their electronic shelf label solution providers. SOLUM ESL´s will be featured exclusively in Express Vending´s newest brand of micro markets called The Express Hub, which caters to the top-tier markets.
The roll-out was expected to extend to up to 100 new Express Hub sites and to include approximately 60.000 ESL units installed by the end of this year. Even though these expectations have been tempered by the current crisis, all parties involved in the project remain highly positive about its future prospects.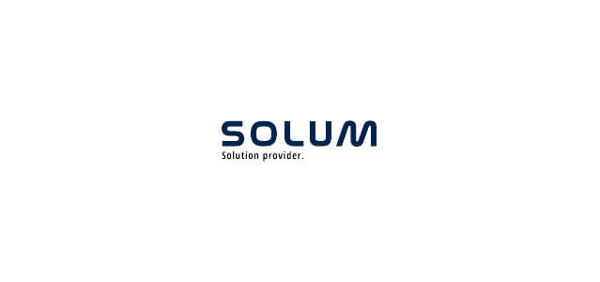 Express Vending is the leading independent UK supplier of premium quality workplace refreshments. All of their products and services are tailored to meet the demands of organisations regardless of their size and type, from table top coffee machines to the new Express HUB micro markets. Established for over 25 years, they have positioned themselves as the industry leader and top choice solution provider in the market.
The Express Hub is a revolutionary workplace refreshment solution, organizations and human resource experts recognizes it's impact in increasing employee engagement and productivity as it offers a new approach to food and drink in the workplace. Not to mention it provides 24/7 access to a broad selection of products, thus catering to all tastes. It can also serve multiple people simultaneously and gives the staff an incentive to remain on-site during breaks and mealtimes, limiting their need to head out for the high street.
In the early stages of launching their first revolutionary micro market concept, they were faced with a challenge that goes with the use of paper-based price labels as it would pose problems to the operation of each Hub. One of which is the manual labor that is needed when changing prices on perishable goods and minimizing food waste. This would require the logistics of installing paper labels, cutting out paper labels and laminating for multiple products and trays for all their machines.
With these challenges at hand, Express Vending reached out to the experts at Herbert Retail for solutions. Renowned for their excellent technical knowledge, Herbert also has a passion for the needs of retailers and provides them with tailor-made solutions. In a collaborative effort, both companies set up a trial and after which have relied on SOLUM´s ESL as the top-tier solution provider that could easily meet all of Express Vending's expectations. The ease of installation and the skillset of the personnel to connect the ESL's to the gateway by simply scanning bar codes was one of their main pain points that Solum readily addressed.
Why SOLUM?
With SOLUM ESL's installed onto the Express Hub, all price changes are now being effectuated remotely and centrally at incredible speeds. Stocks of easily perishable goods can be quickly reduced or dispatched through creating sale prices, which are highlighted in the label's display by white writing on a red background. Not only does this reduce food wastage but it also proved to greatly increase customer satisfaction. Also, the need for placing paper labels and all activities associated with it have been completely eliminated, freeing up time and resources in the process.
Design-wise, SOLUM ESL´s comes in a sleek and straightforward look, which gives them a premium and digitized feel, befitting even the most upscale environments. Furthermore, the high-resolution display can emulate the look of paper or even chalkboard, with lots of customers not being able to tell the difference at first sight. SOLUM shelf labels also come in different sizes ranging from 1.6" to 3.3" that cover most of the current paper label sizes.
All In all, equipping The Express Hub with SOLUM ESL's does not only benefit both customers and staff but will also give Express Vending the edge over competitors in the long run. We believe that SOLUM´s sophisticated ESL technology can help your business prosper too! So, when will you join the NEWTON revolution? Please find out more below:
www.solumesl.com/newton
About Herbert
Herbert is all about Retail solutions that add value. From weighing scales to printers, electronic shelf labels to click-and-collect lockers, their end-to-end retail hardware, and software solutions enhance the in-store experience and aid staff productivity, at the store level, in the supply chain, and with customer fulfillment.


Their aim is simple – listening to their customer´s needs and then offering them complete and supported solutions, that aid their retail success. With a nationwide network of 'Own Staff' specialist installation and support engineers, a call centre and a team of helpful retail consultants, Herbert can support your business 24/7.
Please visit their website at:
https://herbert.co.uk/
Also, follow us on our social media channels to keep updated with all the new developments of #SOLUM in 2020!
Facebook – www.facebook.com/solumesl
LinkedIn – www.linkedin.com/company/solumesl
Twitter – www.twitter.com/solumesl
Instagram – www.instagram.com/solumglobal
YouTube – http://www.youtube.com/c/solumglobal
Web: www.solumesl.com
For further information about our ESL solutions, please contact:
Mark Duckworth, Country Manager, SOLUM UK and Ireland, tel: +44 7717 300628, [email protected]
Stefan Voelkel, Vice President of Sales, SOLUM Europe, tel.: +49 (0) 162 296 3186, [email protected]
Hyojin Lee, Director Sales EMEA & Industrial, SOLUM Europe, tel: +49 (0) 170 9166857, [email protected]
All product and company names herein may be trademarks of their registered owners.