Kotsovolos Brings Its A-Game to Providing Customer Service by Equipping SOLUM ESL
In less than a year, the largest retail store in Greece recently implemented SOLUM electronic shelf labels as part of an ambitious innovation program, spanning all of their 90+ stores.
To mark its 70th year, Kotsovolos and its parent company, Dixons Carphone, have finally made a move to apply electronic shelf labels in their stores, choosing SOLUM as their trusted partner in this integral part of their digital transformation.
In less than a year, the largest retail store in Greece recently implemented SOLUM electronic shelf labels as part of an ambitious innovation program, spanning all of their 90+ stores.
SOLUM's shelf labeling system accelerated Kotsolovos' overall operations, including improving customer service and providing a more convenient customer journey, as well as supplying a more efficient and data-driven practice to replace manual processes, improving productivity by a whopping seven percent.
"Before implementing ESLs, it was a nightmare for our sales associates to change all these price tags. So they are impressed by the time that they save. And what's important is that the time that they save from the price tags, they use it for customer service or merchandising. So, we improve our customer service. And also, what's very important for them is that we improve our productivity. Our early results show a seven percent improvement in our productivity because of that." -Ntouvras, Konstantinos, Area Manager, Dixons Southeast Europe
With this success in their Kotsovolos stores, Dixons now have their sights set to start bringing ESLs to the entire Greek market.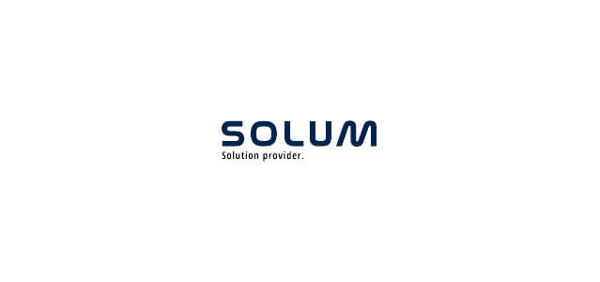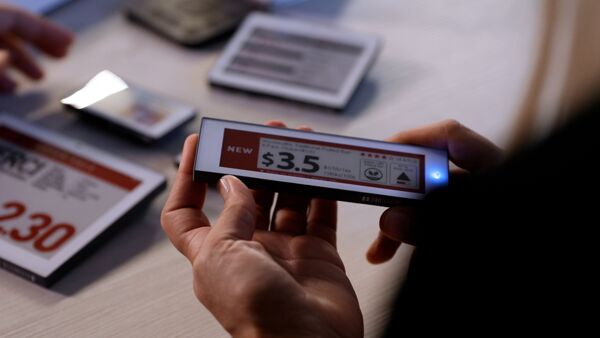 "You will save a lot of money from making employees much more efficient. And at the same time, you will also save money from printing paper. And the third and most important advantage, it provides a very nice customer experience." -Marras, Panos, Commercial Manager, Dixons Southeast Europe
Watch the case study video below:
About Kotsovolos
Kotsovolos is the leading chain of appliance stores in Greece, having a nationwide coverage network and millions of satisfied customers. The company aims to improve its customers' lives. It believes that development and growth have no limits, continuously embracing innovation to serve its customers the way possible.
Since 2010, Kotsovolos has been upgrading its points of sale, strengthening its network and presence online. It launched its complete umbrella of Customer Support services 360° to consistently respond to its customers' needs, bringing the most innovative products such as Smart TV.
About Dixons Carphone
Dixons Carphone PLC is a retailer of technology products and services in the UK and Ireland, operating through 932 stores and 16 websites in eight countries, employing 24,000 capable and committed colleagues, and 36,000 globally across the Group.
The leading omnichannel retailer's services and support make it easy for its customers to discover, choose, afford, and enjoy the technology that suits them. Its brands include Currys PC World, Carphone Warehouse, iD Mobile, Elkjøp, Elgiganten, Gigantti, and Kotsovolos.
Dixons Carphone aims to make all its customers happy by offering technology through its products and services.
About SOLUM
Originally a spinoff company of Samsung, SOLUM is backed with 45 years of wireless communication technology and device experience. And for the last 10 years, SOLUM has been constantly developing new solutions, making several improvements in quality and adding additional features to the ESL. Thus, the newest innovative ESL solution was born.
We want to advocate the transfer towards a digital, more connected structure for businesses. It's not simply about presenting tech-savvy display shelves to customers. Ultimately, our vision is for retailers to experience what ESLs can bring to the table that no other piece of technology can: a systematic improvement on a more comprehensive, long standing scale. We'd like to introduce you to the newest breed of ESLs.
Follow us on our social media channels to keep updated with all the new developments of #SOLUM in 2021!
For further information about our ESL solutions, please contact:
Stefan Voelkel, Director Sales, SOLUM Europe, tel.: +49 (0) 162 296 3186, [email protected]
Hyojin Lee, Director Sales EMEA & Industrial, SOLUM Europe, tel.: +49 (0) 170 9166857, [email protected]
John Revie, Senior Vice President of Sales, SOLUM America, tel.: +1-201-210-8360, [email protected]
Olivier Sorlet, Country Manager, SOLUM Europe, tel.: +33 624 88 34 78, [email protected]
All product and company names herein may be trademarks of their registered owners.