Swiss Migros Aare, Bison Group and SOLUM partner for success in their journey for next-level retailing
The ESL leader is proud to pay tribute to its partnership with Migros Aare and Bison Group, which started back in 2019. 
It entailed a large-scale deployment of SOLUM's patented electronic shelf label technology to the Swiss retailer and has resulted in new heights of reported customer satisfaction ever since.
The solution provided by SOLUM and Bison has been tailor-made to suit Migros Aare's needs and has allowed the company to provide a better experience not only for their customers but for their employees as well.
The history of Migros is closely linked with its founder Gottlieb Duttweiler. In 1925, he was the first to send mobile shops out on the road selling six basic products at very low prices. His goal was to create a bridge from producer to customer. Today, Migros is still faithful to the visions of its founder, whose passion was always to balance economic, social, and ecological dimensions.
The Migros Group is Switzerland's largest retailer and also Switzerland's largest private employer. Migros is owned by its more than 2 million cooperative members, organized into ten regional cooperatives. These cooperatives operate the core business of Migros, retailing, and are the very foundation of the group. They are independently managed, issue their own annual financial statements, and control their own sales areas and staff in the core business, retailing under the Migros name.
"SOLUM's staff members possess the skills and knowledge required to assess the diverse and multi-faceted needs of our clients. We take pride in the fact that the services and solutions we provide are always tailer-made to meet those needs." Eugene Paik, President, SOLUM Europe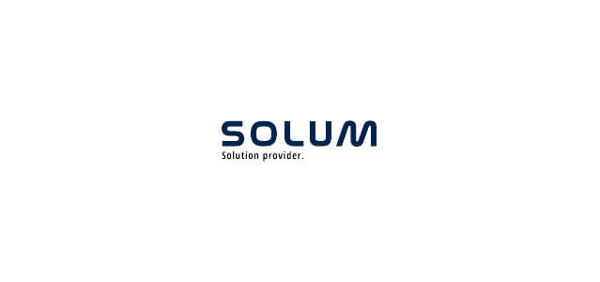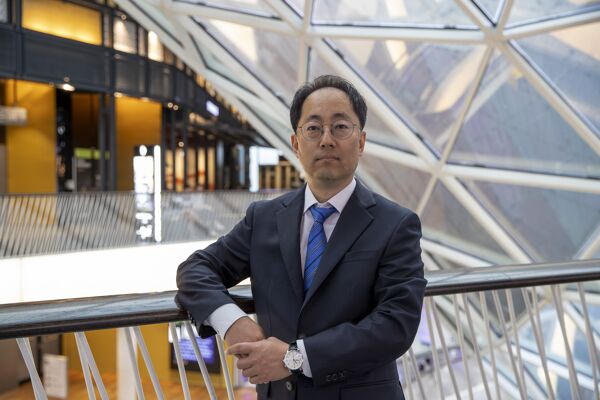 In 2019, regional cooperative Migros Aare was aiming at getting one step closer to their goal of becoming the most sustainable retailer in Switzerland. By implementing SOLUM's ESL´s as replacement of their paper labels and placards, Migros Aare was hoping to significantly reduce their paper waste, improve their employees' productivity, and give their customers a more intuitive retail experience. With that goal in mind, they turned to Bison for assistance.
As a total solution provider, Bison offers an all-round, worry-free package: from conceptual design and procurement of hardware and software to implementation and support. Meanwhile, the Bison ESL Manager represents the heart of the ESL environment. The versatile software provides the interface for the various data sources, manages product and label connections, and controls the transfer of product data in the desired format to the shelf labels. The ESL Manager also reports on the operating status of the system via detailed monitoring functions and accounts for completed tasks and possible errors.
"I personally think that ESL is a great thing because it makes our work much easier and it looks very good too. Our co-workers go home to their friends and relatives and tell them about our new system, which reflects the zeitgeist. This motivates our co-workers, this motivates me too, and I would say that motivation is the be-all and end-all of our company." Mic Maznikolli, Store Manager, Migros Aare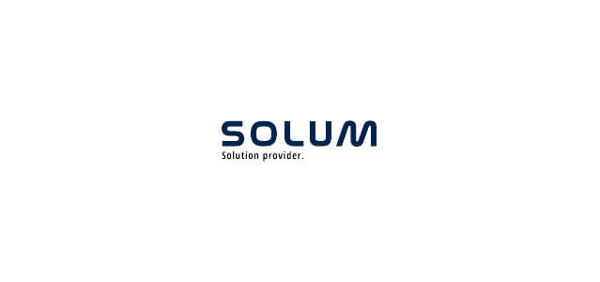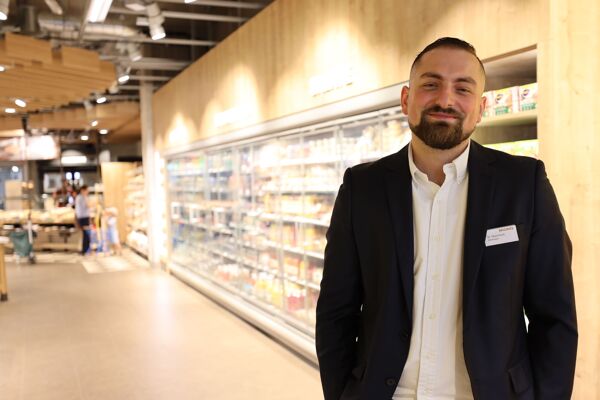 Why SOLUM?
The decision of Migros Aare to implement SOLUM´s and Bison´s custom-made ESL solution in their store operations has turned out to be a huge success. With employees no longer having to replace paper labels every day, they have more time for more essential tasks, that can generate more results for the company.
The automation of price updates means that the staff is less stressed and more motivated to serve customer needs. In regard to the customers, the advanced features of SOLUM´s patented ESL´s now allow them to shop in Migros Aare stores way more efficiently, as they can just tap the labels to learn more about the products they want to purchase.
For Migros Aare, the digitization of their retail processes has ultimately empowered them to become even more sustainable. Along with their other initiatives, SOLUM´s and Bison´s custom-made ESL solution perfectly fits with their vision to turn their supermarkets into the most environmentally-friendly and customer-friendly stores in Switzerland. With all those advantages at hand, businesses can only forego the increasing trend towards digitization in the retail industry at their own peril.
See how Switzerland's largest retailer use ESL to achieve efficiency and sustainability here in this link (Case Study: Migros Aare).
About Bison Group Switzerland The Bison Group, with its headquarters in Sursee, Switzerland, and Kaiserslautern, Germany, offers business solutions for various industries: ERP and merchandise management software, business intelligence software Bison BI with Qlik, as well as complete solutions including e-paper and mobile solutions. They empower every person and company in the retail industry to achieve more. To attain this goal, Bison accompanies retailers on their way to the complete digitalization of all of their retail processes by providing them with the best software solutions to support their digital transformation - simple, smart and future-proof.
Bison website: https://www.bison-group.com/
Also, follow us on our social media channels to keep updated with all the new developments of #SOLUM in 2020!
• Facebook – www.facebook.com/solumesl
• LinkedIn – www.linkedin.com/company/solumesl
• Twitter – www.twitter.com/solumesl
• Instagram – www.instagram.com/solumglobal
• YouTube – http://www.youtube.com/c/solumglobal
• Web: www.solumesl.com
For further information about SOLUM´s solutions for the the Swiss market or if you are interested to learn more about our innovative Newton tags, please contact:
Stefan Voelkel, Vice President of Sales, SOLUM Europe, tel.: +49 (0) 162 296 3186, [email protected]