Monoprix Levallois Links Arms with SOLUM for a Groundbreaking Future
SOLUM's partnership with DIGITAGS has resulted in a new deal with Monoprix Levallois to implement SOLUM electronic shelf labels (ESLs) in its stores.
The leading department store has 700 branches worldwide, having 23,000 employees, and serving an average of 800,000 customers daily. In the Montparnasse district's heart, the top store brand celebrates traditional know-how, inclusive commerce, and openness.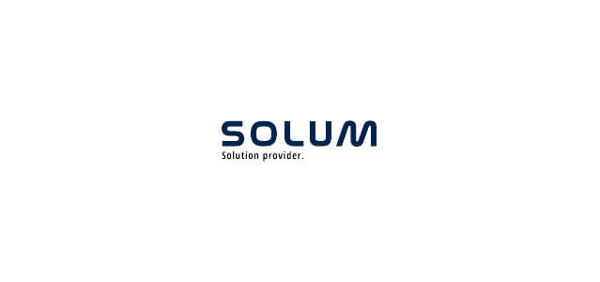 Monoprix is ​​a brand with a unique positioning, ​​incredibly attentive to its customers' new consumption expectations to offer products in line with their needs and desires. Furthermore, it identifies underlying trends to be the first to make these innovative products and services accessible to all.
To keep the brand's positioning in France's 250 cities, it has decided to switch to SOLUM in September 2019 for a smoother implementation of ESL and less probability of technical issues than its former ESL solutions provider.
SOLUM ESL offers the following features that made Monoprix do the switch:
• E-Ink screen
• Samsung heritage
• More cost-effective and budget-friendly pricing
• Information-sharing via display capability
"We have witnessed how SOLUM ESL works, and we are confident that its features will make our store operations more efficient, thus making our customers happier as our provided customer experience will also improve. It should also be mentioned that since SOLUM is part of the Samsung heritage, we believe that its roots will assure us quality services." – Benhamoi Philippe, Owner, Monoprix Levallois
Monoprix has never changed its business model since it began serving its customers in 1932, making the beautiful and the good accessible to everyone.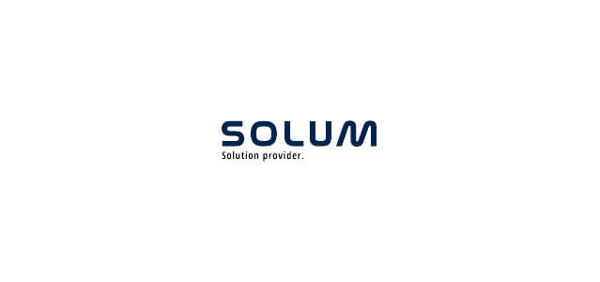 In 2014, the department store giant had also been expanding its in-house collection and reorienting its selection towards a "lifestyle" approach, pursuing its ambition of offering "everything under one roof" to perpetuate its commitment to a daring design accessible to all.
About DIGITAGS
DIGITAGS is a provider of comprehensive IT consulting services, software solutions, digital signage in stores, office buildings, and pharmacies. With over ten years of experience in the commerce industry, its expertise has helped various companies make the right choice when it comes to technology investment.
Its annual service offerings give customers transparent costs while providing them with technical support in line with their brand needs.
"In this partnership, DIGITAGS and SOLUM will be able to contribute in establishing Monoprix Levallois' newer era of department stores as our ESL will create a more competitive persona to its business operations. It will increase the value of its offered customer experience that their loyal customers will have to look forward to in the future." – Olivier Sorlet, Country Manager, SOLUM France
SOLUM started its partnership with DIGITAGS in 2016 to help more companies automate their business processes.
About SOLUM
Originally a spinoff company of Samsung, SOLUM is backed with 45 years of wireless communication technology and device experience. And for the last 10 years, SOLUM has been constantly developing new solutions, making several improvements in quality and adding additional features to the ESL. Thus, the newest innovative ESL solution was born.
We want to advocate the transfer towards a digital, more connected structure for businesses. It's not simply about presenting tech-savvy display shelves to customers. Ultimately, our vision is for retailers to experience what ESLs can bring to the table that no other piece of technology can: a systematic improvement on a more comprehensive, long standing scale. We'd like to introduce you to the newest breed of ESLs.
Follow us on our social media channels to keep updated with all the new developments of #SOLUM in 2020!
Facebook – www.facebook.com/solumesl
LinkedIn – www.linkedin.com/company/solumesl
Twitter – www.twitter.com/solumesl
Instagram – www.instagram.com/solumglobal
YouTube – www.youtube.com/c/solumglobal
Web: www.solumesl.com
For further information about our ESL solutions, please contact:
Stefan Voelkel, Vice President of Sales, SOLUM Europe, tel.: +49 (0) 162 296 3186, [email protected]
Hyojin Lee, Director Sales EMEA & Industrial, SOLUM Europe, tel.: +49 (0) 170 9166857, [email protected]
John Revie, Vice President of Sales, SOLUM America, tel.: 01-201-210-8360, [email protected]
Olivier Sorlet, Country Manager, SOLUM Europe, tel.: +33 624 88 34 78, [email protected]
All product and company names herein may be trademarks of their registered owners.