Nesto Supermarket Makes the Switch to Newton
SOLUM's alliance with Emitt Technologies has created a new partnership with Nesto Supermarket for implementing SOLUM electronic shelf labels (ESL) in its stores. The leading supermarket operates in eight countries across the Gulf Cooperation Council (GCC) and India, with more than 82 stores and over 168,000 employees.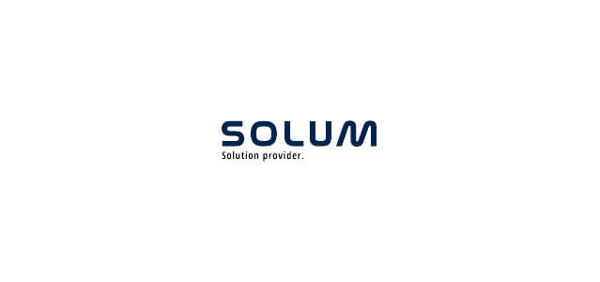 K.P Basheer founded Nesto Group in 2004 as a retail venture. Since then, it has evolved to be one of the fastest-growing retail chains in GCC. The foremost retail company attributes its growth to its values of uncompromising emphasis on convenience, accessibility, providing top quality products and world-class brands at competitive prices to its customers.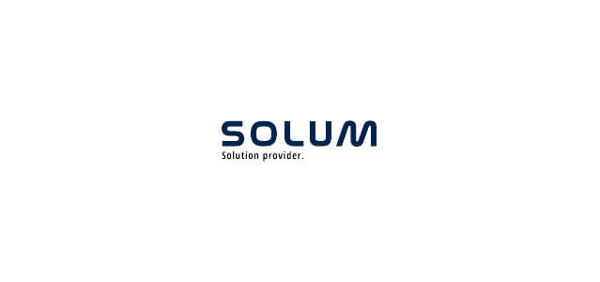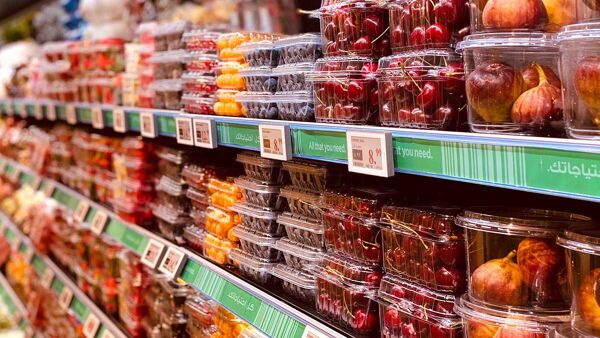 In 2018, Nesto started implementing ESLs to promote offers, react to competitors' changes, and increase the frequency of price markdowns to protect margins in a more agile way. Furthermore, it has decided to use ESLs to help sales staff minimize the allotted time for changing price labels, improve customer service, and cut operational costs brought by paper-based labeling.
"The solution is effective to launch and automate promotions, making the operations more effective and
differentiate our stores from the competition" – Muneer Abdurahman, IT Head, Nesto
This year, Nesto made the switch to SOLUM Newton for better-quality ESL performance.
"As a new decade approaches, Nesto aims for a higher quality ESL that can guarantee consumers trust in the new digital era. Newton has met all their criteria: sleeker design, easier installation, and better readability." – Hyojin Lee, Director Sales EMEA & Industrial, SOLUM Europe
Out of Nesto's 82 stores, 67 stores are now using SOLUM Newton.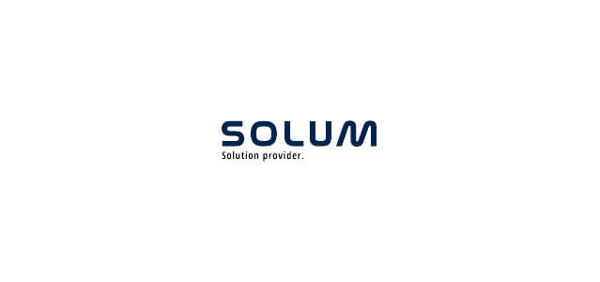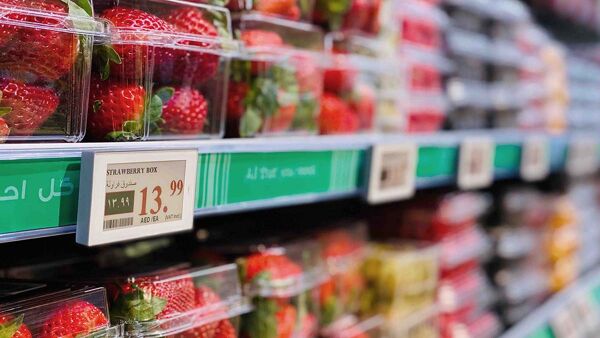 Through Newton, Nesto can make unlimited price changes on any label, anywhere—with much faster speed. Newton is 10x faster than any other ESL, enabling Nesto to create the quickest response to competitors' offers. Moreover, this will give in-store teams enough time to address customer needs and be freed from time-consuming manual labeling.
SOLUM also features two programmable buttons that allow for more productive task execution in Nesto's store environment. The buttons can help Nesto offer tech-supported customer assistance and perform order-picking processes quickly and seamlessly from simple to complex tasks.
While 67 Nesto stores are currently installed with Newton, its marketing team is satisfied with Newton's ability to improve the store environment, launch price and promos with greater agility, and connect with customers in new and engaging ways.
About Emitt Technologies
Emitt Technologies is a Dubai-based company under the Al Owais Enterprise, which consists of a team that furnishes solutions related to electronic shelf labels. Its alliance with SOLUM has helped us reach our potential clients in the United Arab Emirates to create new, healthy partnerships, including Nesto Supermarket.
"We are thrilled to announce this partnership with Nesto Supermarket. Through this partnership, SOLUM and our team will be able to increase the value of Nesto's provided shopping experience to its customers and optimize its business operations." -Sajith S. Kumar, Chief Marketing Officer, Emitt Technologies
Emitt Technologies' services include system and design integration, hardware installation, display options, and complete system support for stores such as grocery, consumer electronics, DIY, telecom, pharmacy, sporting goods, automotive, and warehousing. In the last few years, its offered solution has grown rapidly into the global ESL market, with over 5 million labels installed in more than 20 countries.
About SOLUM
Originally a spinoff company of Samsung, SOLUM is backed with 45 years of wireless communication technology and device experience. And for the last 10 years, SOLUM has been constantly developing new solutions, making several improvements in quality and adding additional features to the ESL. Thus, the newest innovative ESL solution was born.
We want to advocate the transfer towards a digital, more connected structure for businesses. It's not simply about presenting tech-savvy display shelves to customers. Ultimately, our vision is for retailers to experience what ESLs can bring to the table that no other piece of technology can: a systematic improvement on a more comprehensive, long standing scale. We'd like to introduce you to the newest breed of ESLs.
Follow us on our social media channels to keep updated with all the new developments of #SOLUM in 2020!
Facebook – www.facebook.com/solumesl
LinkedIn – www.linkedin.com/company/solumesl
Twitter – www.twitter.com/solumesl
Instagram – www.instagram.com/solumglobal
YouTube – www.youtube.com/c/solumglobal
Web: www.solumesl.com
For further information about our ESL solutions, please contact:
Stefan Voelkel, Vice President of Sales, SOLUM Europe, tel.: +49 (0) 162 296 3186, [email protected]
Hyojin Lee, Director Sales EMEA & Industrial, SOLUM Europe, tel.: +49 (0) 170 9166857, [email protected]
John Revie, Vice President of Sales, SOLUM America, tel.: 01-201-210-8360, [email protected]
All product and company names herein may be trademarks of their registered owners.