SEG Sales Rep Jochen Goppold Talks at DuoSymPos 2023
SEG attends DuoSymPos by Duo Schreib & Spiel, where Sales Rep Jochen Goppold talks about SOLUM ESL on stage.
SEG Senior Sales Representative Jochen Goppold presented SOLUM ESL products on stage during the DuoSymPos retail trade fair that took place from May 3 to 4, 2023 at the Estrel Hotel in Berlin, Germany.
DuoSymPos is an event organized by Duo Schreib & Spiel for toy brands, stationery brands, and retail solution providers. SOLUM Europe GmbH (SEG) was one of the approximately 100 exhibitors that participated in the event. Most of the exhibitors are toy brands and toy retailers, which makes the event a great opportunity for SOLUM to present its Electronic Shelf Label (ESL) solutions. Senior Sales Representative Jochen Goppold took this chance to present the ESL products on stage and enlighten toy brands on how SOLUM ESL solutions and features can upgrade the retail operations in toy stores.
Other solution providers also presented their products and services. Like SOLUM, most of these exhibitors offer business digitalization, omnichannel strategies, and AI concepts that can help elevate the customer shopping experience.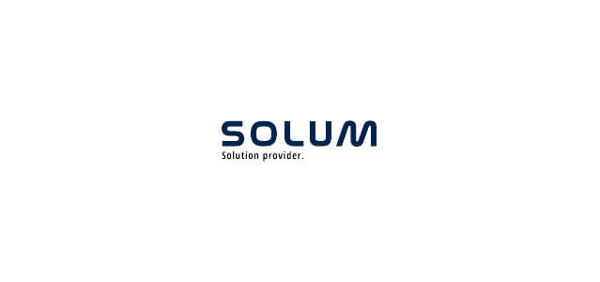 About Duo Schreib & Spiel
Duo Schreib & Spiel (Duo Write & Play) is a cooperation founded in October 1991 with the goal of creating an association for specialist dealers in the stationery and toy industry. Today, Duo Schreib & Spiel is now a multi-awarded dynamic community with more than 590 affiliated houses consisting of medium-sized businesses. Among its awards are the Creative Prize 2017 and Retail Europe Technology Awards 2018.
About SOLUM
Originally a spinoff company of Samsung, SOLUM is backed by 45 years of wireless communication technology and device experience. And for the last ten years, SOLUM has constantly been developing new solutions, making several improvements in quality, and adding additional features to the ESL. Thus, the latest innovative ESL solution was born.
Follow us on our social media channels to keep updated with all the new developments of SOLUM in 2023!
For further information about our ESL solutions, please contact:
Stefan Voelkel, Vice President of Sales, SOLUM Europe
tel.: +49 (0) 162 296 3186
Olivier Sorlet, Country Manager, SOLUM Europe
tel.: +33 624 88 34 78
John Revie, Senior Vice President of Sales, SOLUM America
tel.: +1-201-210-8360
Hyojin Lee, ESL Business Managing Director, VP SOLUM America
tel.: +1-201-210-8340
James Jeong, ESL Business Manager, SOLUM America
Tel+ +1-201-210-8348
All product and company names herein may be trademarks of their registered owners.