SOLUM proudly presents its newest generation of ESL: the Newton
SOLUM celebrated the launch of its newest generation of electronic shelf labels (ESLs) at this year´s NRF, earning a lot of positive acclaim among renowned representatives of the retail industry in the process.
The Newton product line is set to revolutionize both the manufacturing and retailing landscape of the 21st century by vastly outperforming all of the competing ESL solutions currently available on the market. It offers state-of-the-art technology with an astounding array of new features.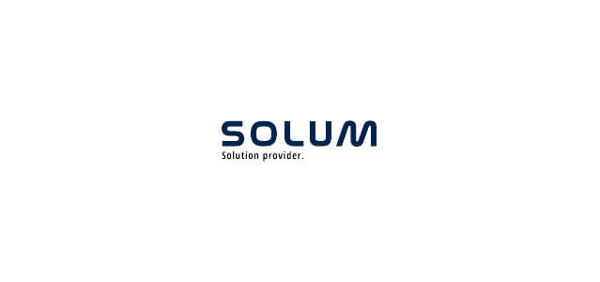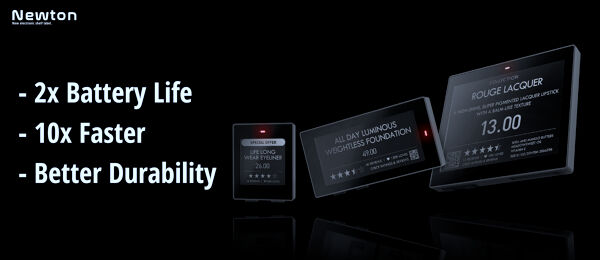 The Newton tags are much more than just a replacement for paper labels, they help businesses to have a fully-automated operation for pricing and product information labeling. Performance-wise, Newton tags outcompete other conventional ESL tags by up to 10 x the speed!
Another one of their outstanding features lies in their enhanced longevity. This means that Newton tags outlast older models by up to 5 years in battery life, making for an expected lifespan of 10 years in total! But they are also more durable since their screen is now 80 % stronger compared to those of their predecessors. Add to that the IP67 certification for water and dust, and you have a device that takes sustainability to a new level!
Another equally important aspect of the design process of the Newton shelf label has been its adaptability. Therefore, the Newton tags come in various sizes, colors, shapes, and, if needed, with a custom design. Meanwhile, the manageability of the Newton tag has also been vastly improved by adding multifunctional buttons, which can be configured according to various needs including those of customers.
The Newton tags have been optimized in regards to making the shopping experience for customers more convenient and interactive. Thanks to Newton´s added NFC capability, customers can implement mobile payment with self-checkout, link to a product information page, or get a digital coupon by simply tapping their phone. It is also noteworthy that Newton tags can display up to 7 screens, which may include additional information for the customer.
Last but not least, we should not forget that the Newton tag comes with its own label positioning system, making it easier for managers, staff and shoppers to find the right location of a product. It also has its own label monitoring system. With the Newton dashboard, you can monitor the details of every label such as command progress, battery status, and RF signal strength, etc.
With better store operations, better ROI, and better customer service, businesses can only ignore the increasing trend towards digitization in the retail industry at their own peril. When will your retail business join the Newton Age? Please find out more below:
https://www.solumesl.com/newton/