SOLUM Attends EHI Connect 2022
SOLUM attended EHI Connect 2022, one of Europe's most important trade events for networked and digital trade.
SOLUM Europe GmbH participated in the EHI Connect 2022 digital trade fair from November 8 to 9 at the World Conference Center in Bonn, Germany. The trade fair, along with EHI Technologie Days, was part of a back-to-back event launch by the EHI Retail Institute to illuminate important trends in technology.
Led by Senior Sales Representative Jochen Goppold, the SOLUM team demonstrated Newton Electronic Shelf Labels in front of hundreds of EHI Retail Institute members, eCommerce retailers, and entrepreneurs.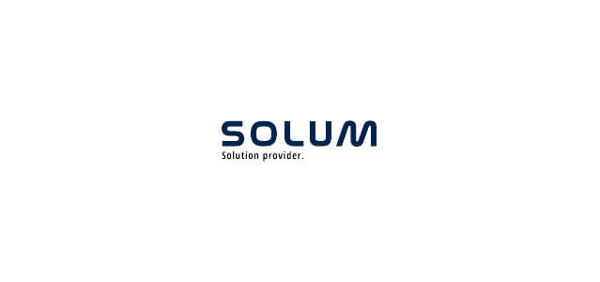 "We are really excited to be part of the EHI Connect," says Goppold. "Many business partners and retailers are here to see new technology… and ideas to help them grow their business rapidly and keep revenue high."
The event was attended by 800 members of the EHI Retail Institute, numerous retail solution providers like SOLUM, and several keynote speakers for their technology seminars.
About EHI Retail Institute
EHI is a scientific institute of the retail industry. The members of EHI include international retail companies and their industry associations, manufacturers of consumer and capital goods, and various service providers. They research topics relevant to the future of retailing and offer individual research projects to address specific problems.
About SOLUM
Originally a spinoff company of Samsung, SOLUM is backed by 45 years of wireless communication technology and device experience. And for the last ten years, SOLUM has constantly been developing new solutions, making several improvements in quality, and adding additional features to the ESL. Thus, the latest innovative ESL solution was born.
Follow us on our social media channels to keep updated with all the new developments of SOLUM in 2022!
For further information about our ESL solutions, please contact:
Stefan Voelkel, Vice President of Sales, SOLUM Europe
tel.: +49 (0) 162 296 3186
Olivier Sorlet, Country Manager, SOLUM Europe
tel.: +33 624 88 34 78
John Revie, Senior Vice President of Sales, SOLUM America
tel.: +1-201-210-8360
Hyojin Lee, ESL Business Managing Director, VP SOLUM America
tel.: +1-201-210-8340
James Jeong, ESL Business Manager, SOLUM America
Tel+ +1-201-210-8348
All product and company names herein may be trademarks of their registered owners.