SOLUM Devices Showcased at the Wireless IoT Tomorrow 2022
SEG attended Wireless IoT Tomorrow to showcase SOLUM wireless products such as our Smart Tags and more.
SOLUM Europe GmbH (SEG) participated in the Wireless IoT Tomorrow 2022 from October 19 to 20 at Rhein-Main Congress Center, Wiesbaden, Germany to exhibit SOLUM's IoT products including our Smart Tags, Smart Tracker G-LoRa, SOLUM Roommate, and SOLUM Chargers.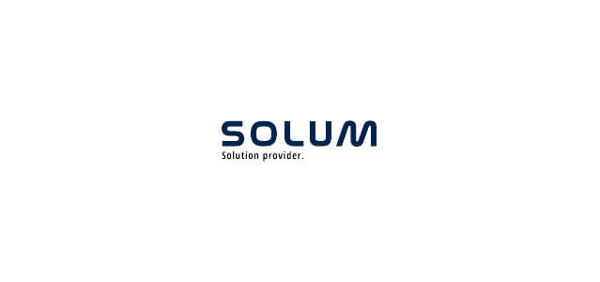 Aside from the exhibition, the event also hosted conferences where keynote speakers talked about IoT (Internet of Things), RFID (Radio Frequency Identification), paperless intralogistics, and smart hospitals.
Wireless IoT Tomorrow 2022 became a way for SOLUM to further expand its network beyond its electronic shelf-label clientele.
About Wireless IoT Tomorrow
Wireless IoT Tomorrow is Europe's unique trade show with exhibitions and conferences that fully focus on wireless IoT matters from Industrial IoT & Maintenance, Automotive, Logistics & Supply Chain, Healthcare, Retail, Smart City, Consumer IoT, and Security.
About SOLUM
Originally a spinoff company of Samsung, SOLUM is backed by 45 years of wireless communication technology and device experience. And for the last ten years, SOLUM has constantly been developing new solutions, making several improvements in quality, and adding additional features to the ESL. Thus, the latest innovative ESL solution was born.
Follow us on our social media channels to keep updated with all the new developments of SOLUM in 2022!
For further information about our ESL solutions, please contact:
Stefan Voelkel, Vice President of Sales, SOLUM Europe
tel.: +49 (0) 162 296 3186
Olivier Sorlet, Country Manager, SOLUM Europe
tel.: +33 624 88 34 78
John Revie, Senior Vice President of Sales, SOLUM America
tel.: +1-201-210-8360
Hyojin Lee, ESL Business Managing Director, VP SOLUM America
tel.: +1-201-210-8340
James Jeong, ESL Business Manager, SOLUM America
Tel+ +1-201-210-8348
All product and company names herein may be trademarks of their registered owners.