solumesl.com 2.0: A New Website Worthy of The Global Leader in ESLs
The new website is sleeker and features a more accurate design and capabilities representing SOLUM's innovative solutions to its clients.
SOLUM, the global leader in electronic shelf labels, announces the launching of its new website showcasing Newton—the most advanced ESL, which has the industry's fastest update speed—and top of the range ESL accessories and services.
The new and improved website, developed with insights from the community members, aims to help our salesforce engage more potential customers through the latest marketing automation tools and web design. It's also intended to help our current partners and customers to stay up-to-date with our brand's offering, industry insights, and company news through the constant publication of resources that range from blog articles, press releases, case studies, and newsletters.
Overall, the new website is sleeker and features a more accurate design and capabilities representing SOLUM's innovative solutions to its clients.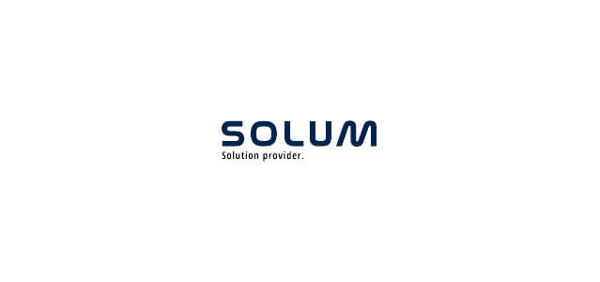 "We are thrilled to launch our website's new persona as this signifies the quality service that we want to provide our customers. This new website means that we continue to progress in giving the best experience to our users and that we uphold our position as the global leader in ESL. We are looking forward to adding more pages next year to serve our users better. So, watch out!" - Benjamin Kralj, Leader of Corporate Marketing and Communications, SOLUM.
The new website was structured through research and review of the company's brand guidelines and the latest trends in web development and design. Careful consideration of user experience and adoption of dynamic content were also observed and followed until after series of user testing.
Our users can now enjoy the new website's offerings and updates, such as:
Up-to-date and more dynamic product pages featuring the Newton system
Use cases page where clients can see how ESL can work for their business
Integration of a portal for partners and customers to access essential documentation and promotional materials about our ESL solutions.
Events page where they can see the latest trade show participation and online events by SOLUM
Careers page where aspiring employees can see our latest job openings and directly submit their resume
ROI calculator for potential customers to have an estimated ROI

As these features are now made possible, users can now go to the customer portal, mark a particular event on their calendar, submit a resume directly through the careers page, and obtain an estimate of ROI once they switch to ESL.
About SOLUM
Originally a spinoff company of Samsung, SOLUM is backed with 45 years of wireless communication
technology and device experience. And for the last 10 years, SOLUM has been constantly developing
new solutions, making several improvements in quality and adding additional features to the ESL. Thus, the newest innovative ESL solution was born.
We want to advocate the transfer towards a digital, more connected structure for businesses. It's not
simply about presenting tech-savvy display shelves to customers. Ultimately, our vision is for retailers to experience what ESLs can bring to the table that no other piece of technology can: a systematic
improvement on a more comprehensive, long-standing scale. We'd like to introduce you to the newest breed of ESLs.

Follow us on our social media channels to keep updated with all the new developments of #SOLUM in 2020!
Facebook – www.facebook.com/solumesl
LinkedIn – www.linkedin.com/company/solumesl
Twitter – www.twitter.com/solumesl
Instagram – www.instagram.com/solumglobal
YouTube – www.youtube.com/c/solumglobal
Web: www.solumesl.com

For further information about our ESL solutions, please contact:
Stefan Voelkel, Vice President of Sales, SOLUM Europe, tel.: +49 (0) 162 296 3186, [email protected]

Hyojin Lee, Director Sales EMEA & Industrial, SOLUM Europe, tel.: +49 (0) 170 9166857,
[email protected]

John Revie, Vice President of Sales, SOLUM America, tel.: 01-201-210-8360, [email protected]

All product and company names herein may be trademarks of their registered owners.