Newsflash: SOLUM is updating its brand identity!
Great news from SOLUM! The company will be updating its brand identity for its entire public appearance. With SOLUM now being the leader of the ESL industry, we think that this evolution had to be reflected better in the way we present ourselves to the public at large.
While the old logo was too plain and outdated in appearance, the new logo fully embodies the digital and modern nature of a Hightech enterprise like SOLUM, thus underlining its readiness to assume its role as a global leader pushing the boundaries of innovation in the retail and manufacturing landscape of the 21st century.
Now, let's take a closer look at the improvements of our new logo. The swirl from the old SOLUM logo has been redefined to a more modernized version and is now following the new font structure. Unlike with the previous logo, the swirl will no longer be part of the main logo nor be the primary part of the main logo, but an independent icon/ emblem instead.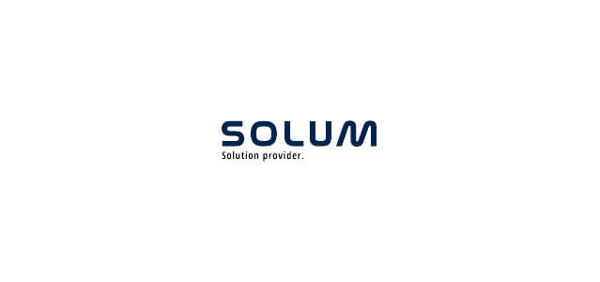 Furthermore, the new logo of SOLUM has been inspired by the Tesla logo, because of the unique way the latter visually stands for innovative prowess. Other sources of inspiration stem from the letter A taken from 1975´s NASA logo, which resembles the same letter from Samsung´s current corporate logo.
This pinpoints SOLUM´s origins as a Samsung spin-off and the continuous strife for engineering excellence and innovation, that both of these big names stand for and to which SOLUM aspires as well. Notice how the font used for the new SOLUM logo disposes of its own distinct personality and feel. Finally, the font color chosen is a deep Maastricht blue, which not only reminds of SOLUM's humble beginnings as a Samsung spin-off but also represents a departure to an unknown future that SOLUM hopes to shape.
"We from SOLUM see our new logo as a promise of a bright future for both us and our clients. And delivering on our promise while addressing our customers' needs has always been the two most important values at SOLUM." Eugene Paik, President, SOLUM Europe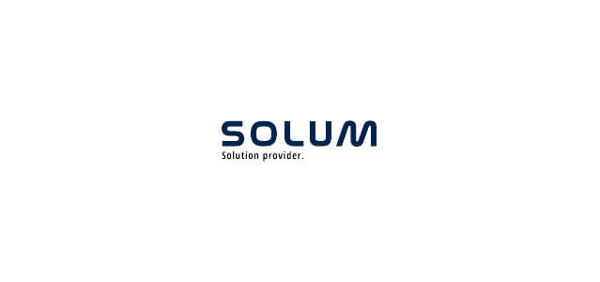 If you like the ideas behind our brand new SOLUM logo, feel free to let us know through our social media channels. You can also subscribe to our YouTube channel and follow us on LinkedIn to stay updated with our latest developments in ESL technology.