SOLUM Help Xiaomi Stores Overcome Omnichannel Challenges With Newton
A case study shows how effective SOLUM ESL are in enhancing the marketing operations of Balmore Atlantic as Xiaomi's store expansion partner in Spain.
SOLUM, the global leader in providing electronic shelf label (ESL) solutions, is pleased to announce that its partnership with Xiaomi, in collaboration with ASTS and Balmore Atlantic is a success and has rendered very desirable changes in Xiaomi's marketing operations.
In December 2020, SOLUM, through ASTS, made a partnership with Xiaomi and Balmore Atlantic to upgrade the shelf labeling system of some of Xiaomi's major Spanish distribution partners in the Iberian region. The implementation of Newton labels in their stores aided the brand in overcoming the challenges they faced in trying to achieve an omnichannel concept. These challenges include improving their operations and aligning the company's values with their day-to-day procedures.
With SOLUM's digital labels, the stores managed to stop their paper consumption, allow their employees to work in a much more efficient way, prevent product information errors and inaccuracy, as well as keep product prices always up-to-date.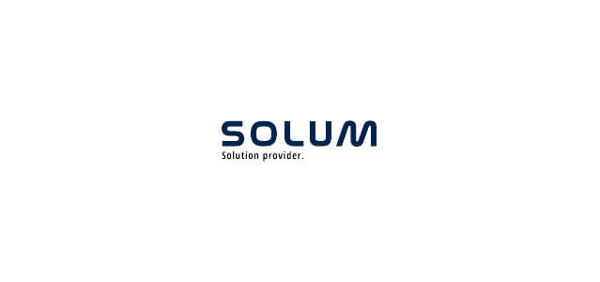 Omar Lamarca, Marketing Manager of Balmore Atlantic, expressed how SOLUM's solution, Aims, made their marketing operations more efficient. "We loaded all our products in an Excel spreadsheet and then synchronized it with the Aims Cloud software, so when we arrived at the store, it was as easy as linking each product with a label. In real-time, the labels were updated."
Newton is the newest line of electronic shelf labels by SOLUM. It has numerous features that previous digital labels do not have, such as a battery life that can last up to 10 years, the capability to display 7 pages, two programmable buttons, and an update speed that makes it the fastest RF-based ESL in the market.
It is so fast that you can update all 3,000 digital tags within 5 minutes with a single Newton Gateway, each tag taking only 0.1 seconds to update when massive updating—which makes price updates quicker and hassle-free, giving Xiaomi store employees more time to do other important store matters.
Watch the case study video below:
About ASTS
ASTS|SOLUM Iberia is a company specialized in the Digital Transformation of business processes. ASTS|SOLUM provides solutions of Electronic Labels "keys on hand" including all aspects related with its implementation; also solutions oriented to the control and protection of assets, the improvement of the image of the products on display and the optimization of the processes linked to the internal management of prices and promotions accompanied by proper visual communication. Among its major customers are relevant players in the retail and industrial industry, including BP, El Corte Inglés, PlusFresc, Mas & Go, Xiaomi (MI stores), and Bonpreu.
About Xiaomi
Xiaomi Corporation, famously known as Xiaomi, is a consumer electronics and smart manufacturing company with multiple distributors all over the world. Xiaomi is known for its high-quality smartphones, laptops, home appliances, and even mobile apps that are actively in the market across over 90 countries. Like SOLUM, Xiaomi is committed to continuous innovation, which makes them ideal business partners.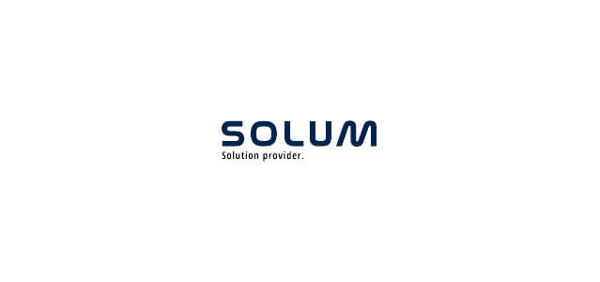 About SOLUM
Originally a spinoff company of Samsung, SOLUM is backed with 45 years of wireless communication technology and device experience. And for the last 10 years, SOLUM has been constantly developing new solutions, making several improvements in quality and adding additional features to the ESL. Thus, the newest innovative ESL solution was born.
We want to advocate the transfer towards a digital, more connected structure for businesses. It's not simply about presenting tech-savvy display shelves to customers. Ultimately, our vision is for retailers to experience what ESLs can bring to the table that no other piece of technology can: a systematic improvement on a more comprehensive, long standing scale. We'd like to introduce you to the newest breed of ESLs.
Follow us on our social media channels to keep updated with all the new developments of #SOLUM in 2021!
For further information about our ESL solutions, please contact:
Stefan Voelkel, Vice President of Sales, SOLUM Europe, tel.: +49 (0) 162 296 3186, [email protected]
Hyojin Lee, Director Sales EMEA & Industrial, SOLUM Europe, tel.: +49 (0) 170 9166857, [email protected]
John Revie, Senior Vice President of Sales, SOLUM America, tel.: +1-201-210-8360, [email protected]
Olivier Sorlet, Country Manager, SOLUM Europe, tel.: +33 624 88 34 78, [email protected]
All product and company names herein may be trademarks of their registered owners.