SOLUM Joins Eurobaustoff Forum 2022
SOLUM showed how DIY and hardware stores can benefit from Newton Electronic Shelf Labels at the Eurobaustoff Forum 2022.
SOLUM Europe GmbH joined the Eurobastauff Forum 2022 from November 13 to 14 at the Koelnmesse, Cologne, Germany to show retailers how Newton Electronic Shelf Labels (ESL) can benefit DIY and hardware store operations.
Senior Sales Manager Engelbert Knagge and the SOLUM team proudly showcased high-quality ESL solutions. Several event attendees get to see digital labels in different shapes and sizes in their corresponding usage in a typical DIY, hardware, construction, and building store.
The Eurobaustoff Forum 2022 is considered a success after two years of conducting the event online due to the social restrictions brought upon by the pandemic.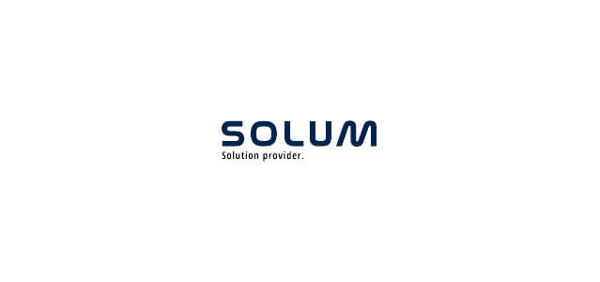 About Eurobaustoff Forum
Eurobaustoff Forum is an annual international exhibit for the retail industry. The exhibit aims to serve as a way for retailers to meet manufacturers, suppliers, and retail solution providers, and create business partnerships.
About SOLUM
Originally a spinoff company of Samsung, SOLUM is backed by 45 years of wireless communication technology and device experience. And for the last ten years, SOLUM has constantly been developing new solutions, making several improvements in quality, and adding additional features to the ESL. Thus, the latest innovative ESL solution was born.
Follow us on our social media channels to keep updated with all the new developments of SOLUM in 2022!
For further information about our ESL solutions, please contact:
Stefan Voelkel, Vice President of Sales, SOLUM Europe
tel.: +49 (0) 162 296 3186
Olivier Sorlet, Country Manager, SOLUM Europe
tel.: +33 624 88 34 78
John Revie, Senior Vice President of Sales, SOLUM America
tel.: +1-201-210-8360
Hyojin Lee, ESL Business Managing Director, VP SOLUM America
tel.: +1-201-210-8340
James Jeong, ESL Business Manager, SOLUM America
Tel+ +1-201-210-8348
All product and company names herein may be trademarks of their registered owners.