SOLUM Launches its Initial Public Offering at the Main Stock Market
SOLUM is currently one of the top three ESL companies based on the fastest revenue growth rate.
SOLUM Co. has launched its initial public offering, to be listed on the KOSPI, offering 64 million shares of its common stock that are expected to fetch up to 99.2 billion won ($90 million) upon the top end of the 13,700 to 15,500 won bond.
As of this writing, the stock price is at 24,350 won.
Mirae Asset Daewoo and KB Securities act as the co-underwriters for the proposed offering, and the subscription for retail investors was opened on January 21 and 22. The shares were listed on the main Korea Composite Stock Price Index (KOSPI) on February 2.
"SOLUM aims to be the number one global ESL provider, and the IPO is an opportunity for us to achieve that feat," Jun Sung-ho, CEO of SOLUM Global, said during the IPO press conference held on January 13 of this year.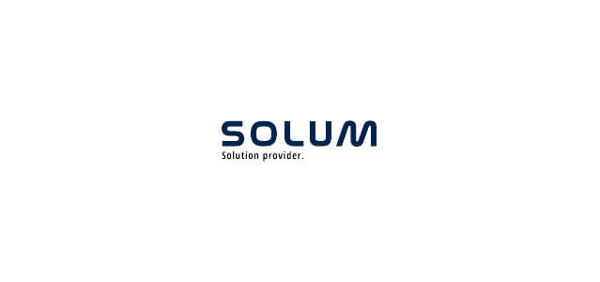 SOLUM is currently one of the top three ESL companies based on the fastest revenue growth rate, catering to major retailers such as LotteMart and Homeplus in South Korea, Loblaws in Canada, Lowe's in the United States, and Metro and Volkswagen in Germany.
"The company has recently been displaying rapid revenue growth. The firm plans to maintain the top leading position in the global ESL market in the next three years," he added.
In fact, SOLUM has displayed a solid average annual growth of 29 percent from 2017 to 2019. In the first three quarters of 2020, SOLUM has posted a revenue of 812 billion won ($730 million) with an operating profit of 45.7 billion won, increasing the sales from 10 percent in 2017 to 56 percent in the third quarter of 2020.
About SOLUM
Originally a spinoff company of Samsung, SOLUM is backed with 45 years of wireless communication technology and device experience. And for the last 10 years, SOLUM has been constantly developing new solutions, making several improvements in quality and adding additional features to the ESL. Thus, the newest innovative ESL solution was born.
We want to advocate the transfer towards a digital, more connected structure for businesses. It's not simply about presenting tech-savvy display shelves to customers. Ultimately, our vision is for retailers to experience what ESLs can bring to the table that no other piece of technology can: a systematic improvement on a more comprehensive, long-standing scale. We'd like to introduce you to the newest breed of ESLs.
Follow us on our social media channels to keep updated with all the new developments of #SOLUM in 2020!
Facebook – www.facebook.com/solumesl
LinkedIn – www.linkedin.com/company/solumesl
Twitter – www.twitter.com/solumesl
Instagram – www.instagram.com/solumglobal
YouTube – www.youtube.com/c/solumglobal
Web: www.solumesl.com
For further information about our ESL solutions, please contact:
Stefan Voelkel, Vice President of Sales, SOLUM Europe, tel.: +49 (0) 162 296 3186, [email protected]
Hyojin Lee, Director Sales EMEA & Industrial, SOLUM Europe, tel.: +49 (0) 170 9166857,
John Revie, Senior Vice President of Sales, SOLUM America, tel.: +1-201-210-8360, [email protected]
All product and company names herein may be trademarks of their registered owners.