SOLUM Gives More Feels to Shopping Experience with Newton TOUCH
By tapping, swiping, or scanning, Newton TOUCH enables customers to interact directly with your product and services.
SOLUM, the global leader in Electronic Shelf Labels (ESL), is thrilled to announce the release of its most advanced full LCD signage to date: Newton TOUCH. This newest offering by SOLUM provides a more vibrant and immersive way for businesses to promote their products, taking customer experience to the next level and helping achieve better outcomes for businesses.
By tapping, swiping, or scanning, Newton TOUCH enables customers to interact directly with your product and services. Furthermore, it enables businesses to enhance their in-store campaigns, gain additional profits from ad space and real-time data from customers.
Interactive. Modern. Configurable.
Newton TOUCH is designed and engineered to change the way people see and interact with your business. Equipped with features that meet today's business requirements, it not only allows customers to watch product videos and instructional demos.
Users can also browse products with simple commands or gestures, download content to their device, or add items into an online shopping cart.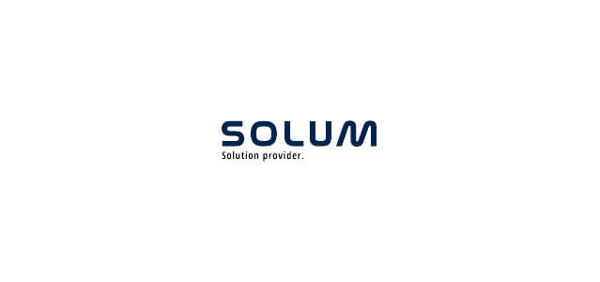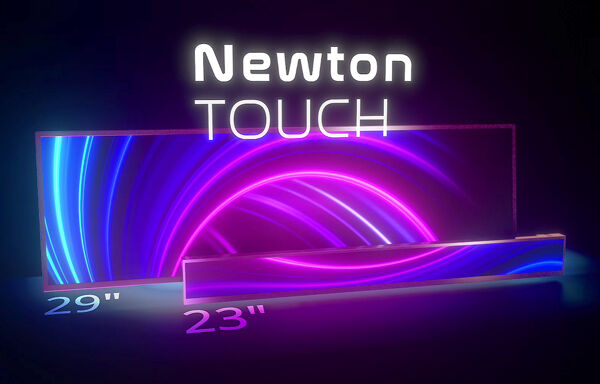 Key Features
As the all-new Newton system backs up Newton TOUCH, it provides vital features that elevate your shelf labeling system's capabilities to make the shopping experience more engaging:
Interactive Interface - perform unique actions such as getting more content or claim coupons and discounts.
Two Display Sizes - available in 23" and 29" variations.
Immersive Full HD Display - supports up to 16.7 million colors.
High-Performance Internals - powered with Android OS, ARM CortexTM-A17 processor, and Mali-T760 GPU.
Customizable Content - Display any combination of text, videos, images, and QR codes.
Content Management System (CMS) - manage all devices across different stores.
Watch the video below to see more features of Newton TOUCH:
Interactivity in Customer Experience
Interactive display marketing is valued in most businesses today, particularly in retail. In-store displays are becoming more interactive, offering features that let customers enjoy the touch screens, pressure sensors, and motion-activated lighting, making shopping more engaging than traditional displays.
The retail industry has accepted the display technology that led to the popularity of interactive shopping and has become a norm in offering customer experience in stores.
SOLUM introduces Newton TOUCH to let businesses discover that the possibility is limitless in providing a unique experience for customers. With its level of interactivity, businesses enter a future where they can offer their products and receive customer reactions in a more personal manner.
Future-proof your business, transform your operations with Newton TOUCH.
About SOLUM
Originally a spinoff company of Samsung, SOLUM is backed with 45 years of wireless communication technology and device experience. And for the last 10 years, SOLUM has been constantly developing new solutions, making several improvements in quality and adding additional features to the ESL. Thus, the newest innovative ESL solution was born.
We want to advocate the transfer towards a digital, more connected structure for businesses. It's not simply about presenting tech-savvy display shelves to customers. Ultimately, our vision is for retailers to experience what ESLs can bring to the table that no other piece of technology can: a systematic improvement on a more comprehensive, long-standing scale. We'd like to introduce you to the newest breed of ESLs.
Follow us on our social media channels to keep updated with all the new developments of #SOLUM in 2021!
For further information about our ESL solutions, please contact:
Stefan Voelkel, Vice President of Sales , SOLUM Europe, tel.: +49 (0) 162 296 3186, [email protected]
Hyojin Lee, Director Sales EMEA & Industrial, SOLUM Europe, tel.: +49 (0) 170 9166857, [email protected]
John Revie, Senior Vice President of Sales, SOLUM America, tel.: +1-201-210-8360, [email protected]
All product and company names herein may be trademarks of their registered owners.