SOLUM Presents IoT Solutions at MWC2023
SOLUM Europe GmbH exhibits new IoT solutions at the MWC Barcelona 2023 in front of over 80 thousand visitors.
SOLUM attended the 2023 MWC Barcelona IoT trade fair from February 27 to March 2, 2023, in L'Hospitalet de Llobregat, Barcelona in the Catalonia region of Spain.

Over 88,500 attendees from 202 countries went to the event, giving SOLUM a great opportunity to display and demonstrate its IoT solutions and innovations to thousands of people. The SOLUM Europe GmbH team set up a booth at Hall 6 Stand 6D28 within the Fira Barcelona Gran Via exhibition trade center to showcase the Keyco Smart Tracker, Smart Tag, SOLUM Chargers, Smart Earbuds, and the new SOLUM Trace.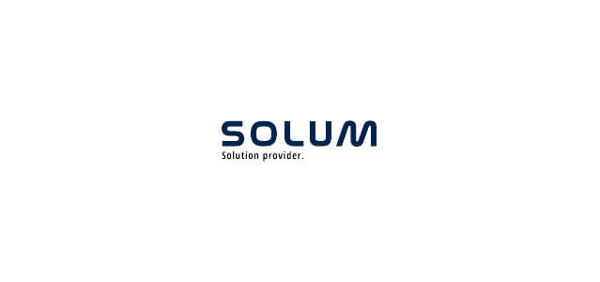 SOLUM is one of the 2,400 exhibitors that participated in the event.
SOLUM would like to thank MWC Barcelona and GSMA Ltd.'s CEO John Hoffman for giving us a chance to be part of one of Europe's biggest international mobile and IoT trade fair.
About MWC Barcelona
MWC Barcelona (formerly Mobile World Congress) is a technology trade show annually held in Barcelona, Spain since 1987. The event is primarily dedicated to the mobile communications industry and is attended by mostly electronics device manufacturers, technology solutions providers, and representatives of wireless carriers. It is organized by the GSM Association.
About SOLUM
Originally a spinoff company of Samsung, SOLUM is backed by 45 years of wireless communication technology and device experience. And for the last ten years, SOLUM has constantly been developing new solutions, making several improvements in quality, and adding additional features to the ESL. Thus, the latest innovative ESL solution was born.
Follow us on our social media channels to keep updated with all the new developments of SOLUM in 2022!
For further information about our ESL solutions, please contact:
Stefan Voelkel, Vice President of Sales, SOLUM Europe
tel.: +49 (0) 162 296 3186
Hyojin Lee, Director Sales EMEA & Industrial, SOLUM Europe
tel.: +49 (0) 170 9166857
John Revie, Senior Vice President of Sales, SOLUM America
tel.: +1-201-210-8360
Olivier Sorlet, Country Manager, SOLUM Europe
tel.: +33 624 88 34 78
All product and company names herein may be trademarks of their registered owners.