SOLUM Teams up with Toshiba to Implement Newton in Carrefour City
SOLUM lauds its partner Toshiba Global Commerce Solutions (Toshiba GCS), a leading global retail point-of-sale solutions provider, for its successful implementation of electronic shelf labels at Carrefour City in Ville-d'Avray, Paris, France.
The partnership, which started early this year, is considered by SOLUM as one of its most strategic achievements in 2020 as they regard Toshiba for its commitment to establishing long-term relationships with its partners.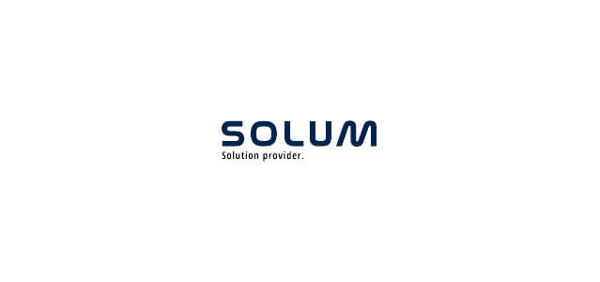 With this shared vision and combined resources and innovation, SOLUM is steadfast in its mission of bringing the most advanced ESL to the market, one retail business at a time.
Why SOLUM?
Teaming up with Toshiba, SOLUM offered Mr. Koskas, franchise owner of Carrefour City, the best-in-class retail solutions to complement his newly-revamped store in the heart of Paris. The offer consisted of SOLUM's latest and most advanced ESL – the Newton – in 1.6″, 2.2″, and 4.2″ sizes, and Toshiba's mapping, software integration, installation and maintenance services.
Both Toshiba and Carrefour City franchise owner Mr. Koskas believe that SOLUM offers the best edge in the market due to the flexibility, good customer service, and last but not the least – the innovative solutions it provides.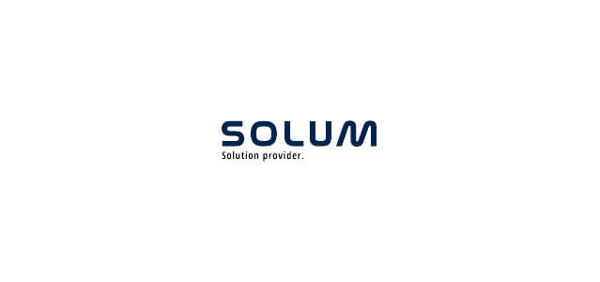 With the all-new Newton digital label being applied across all sections of the store, the massive improvements that SOLUM shelf labels' deliver is too significant not to notice. Newton's update speed meant that this newly-revamped Carrefour City store could change the product prices across their stores at a much faster rate, allowing them to develop a more sophisticated dynamic pricing strategy that helps them stay competitive within their market vicinity.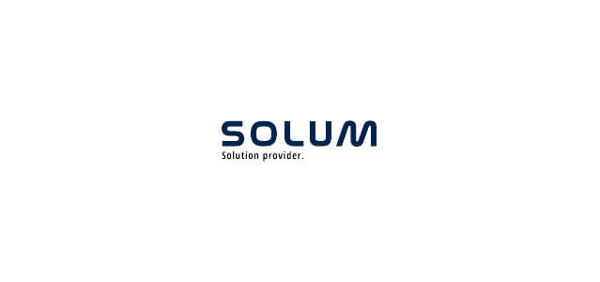 In the near future, Mr. Koskas can also leverage Newton's two interactive buttons to help their store staff become more productive and efficient. With the buttons and LED blinking features of Newton, the staff can replenish shelves that are near to go out of stock with less effort.
With the same features, the shoppers will also be able have a more engaging shopping experience than ever before. Once the buttons are programmed, the customers can quickly push the buttons, call for service help, or report an out of stock item back to the store's warehouse. The blinking LEDs and high-resolution display of Newton will also prove viital to enticing them to buy products that are on sale or special discount.
About Toshiba Global Commerce Solutions
Toshiba Global Commerce Solutions is a global market share leader in retail store technology and retail's first choice for integrated in-store solutions. Together with a global team of dedicated business partners, we achieve brilliant commerce by advancing the future of retail with innovative commerce solutions that enhance customer engagement, transform the in-store experience, and accelerate digital transformation. To learn more, visit commerce.toshiba.com and engage with us on Twitter, LinkedIn, Facebook and YouTube.
About SOLUM
Originally a spinoff company of Samsung, SOLUM is backed with 45 years of wireless communication technology and device experience. And for the last ten years, SOLUM has continuously been developing new solutions, making several improvements in quality and adding additional features to the ESL. Thus, the latest innovative ESL solution was born.
We want to advocate the transfer towards a digital, more connected structure for businesses. It's not simply about presenting tech-savvy display shelves to customers. Ultimately, our vision is for retailers to experience what ESLs can bring to the table that no other piece of technology can: a systematic improvement on a more comprehensive, long-standing scale. We'd like to introduce you to the newest breed of ESLs.
Follow us on our social media channels to keep updated with all the new developments of #SOLUM in 2020!
Facebook – facebook.com/solumesl
LinkedIn – linkedin.com/company/solumesl
Twitter – twitter.com/solumesl
Instagram – instagram.com/solumglobal
YouTube – http://www.youtube.com/c/solumglobal
Web: solumesl.com
For further information about our ESL solutions, please contact:
Olivier Sorlet, Sales Director France, SOLUM Europe, tel: +33 624 88 34 78, [email protected]
Hyojin Lee, Director Sales EMEA & Industrial, SOLUM Europe, tel: +49 (0) 170 9166857, [email protected]
John Revie, Vice President of Sales, SOLUM America, tel: 01-201-210-8360, [email protected]
All product and company names herein may be trademarks of their registered owners.