Breaking! SOLUM has been awarded with the Red Dot Product Design Award for the second time!
Thank you very much for selecting SOLUM to receive the Reddot Product Design Award 2020!
SOLUM has been announced as one of the Red Dot Product Design Award winners of 2020 for its outstanding NEWTON retail product line, which has been unveiled to the public at this year´s NRF. It is the second time that SOLUM has won this prestigious award after securing the honor in 2017.
In its origins, the Red Dot Award: Product Design has been finding the year's best products since 1955. From fashion to consumer electronics, vehicles, medical technology and furniture – manufacturers and designers can submit their industrial products in 49 categories at present.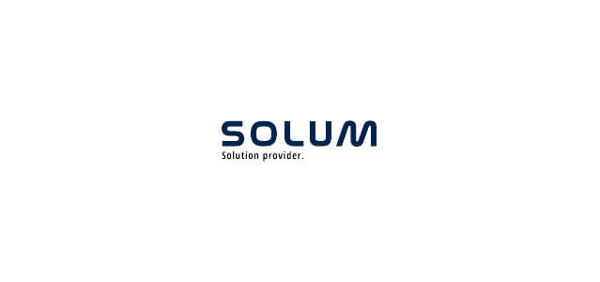 The products, brands, communication projects and concepts entered in the Red Dot Award are evaluated by a jury. It is comprised of independent designers, design professors and specialized journalists who have committed to a "Code of Honor": They can neither be employed by an industrial manufacturing company nor participate in the adjudication of designs in which they were involved.
This prevents any situation in which the members of the Red Dot Jury assess their own achievements or those of direct competitors. The evaluation is carried out directly on the entries, live and on site. They are not in competition with each other. Instead, they are tested, discussed and assessed individually. Depending on the competition, the adjudication process is based on a range of criteria that are constantly adapted to current standards.
"In my role as Design Group Leader of SOLUM, I want to thank all those who made this award possible: our colleagues, partners, friends, and most importantly, our clients! This recognition is another example of the great support that all of you have given us throughout the past.
Finally, I also would like to thank the Red Dot jury for bestowing us with this honor once again! We look forward to serving our valued customers by further pushing the boundaries of innovation, creativity, and technology for retailing in this digital age!" -Oscar Cho, Design Group Leader
Why SOLUM?
SOLUM provides state-of-the-art electronic shelf label solutions that keep businesses in touch with the digital age. These are applicable in a wide array of business environments from small warehouses to big stores and beyond, spanning both the retail and industrial sector. Such versatility of application stems from SOLUM´s industry-leading product design and engineering prowess.
With the NEWTON electronic shelf label, SOLUM was able to further differentiate itself in the ESL industry, as it did repeatedly in the past. The NEWTON offers more battery life, more speed, more longevity and more possibilities than any other competing electronic shelf label, thus setting new standards in the ESL market.
At SOLUM, we call this the "NEWTON Age", an era of electronic shelf labelling in real time never seen before. We believe that businesses can only ignore the increasing trend towards digitization in the retail industry at their own peril. So, when will your retail business join the NEWTON revolution? Please find out more below:
www.solumesl.com/newton
About Red Dot Design Awards
The origins of the Red Dot Design Award date back to 1955. Its distinction, the Red Dot, is established internationally as one of the most sought-after quality marks for good design. In order to assess the diversity in the field of design in a professional manner, the award breaks down into three competitions: the Red Dot Award: Product Design, Red Dot Award: Brands & Communication Design and Red Dot Award: Design Concept – each is organized once a year. From products, brand communication and creative projects to design concepts and prototypes, the Red Dot Award documents the most prominent trends worldwide. The award-winning designs are showcased in exhibitions around the globe and in the Red Dot Design Museums as well as in yearbooks and online.
Red Dot Design Awards Website: https://www.red-dot.org/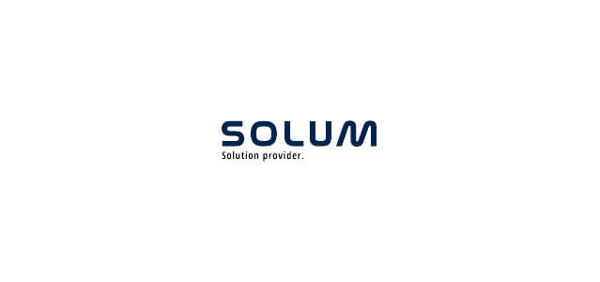 About SOLUM
SOLUM is the global leader in Electronic Shelf Label (ESL) technology. Since its beginning as Samsung Electro-Mechanics in 1973, Solum has been constantly expanding its activities into various technologic fields such as TV Tuner technology, Wireless communication modules (BT, GPS, WLAN), TV/Mobile power modules, and IoT modules & products. SOLUM was able to start its ESL business in 2007. The company takes pride in having built up its own manufacturing facilities and being a job creator.
Also, follow us on our social media channels to keep updated with all the new developments of #SOLUM in 2020!
•Facebook – www.facebook.com/solumesl
•LinkedIn – www.linkedin.com/company/solumesl
•Twitter – www.twitter.com/solumesl
•Instagram – www.instagram.com/solumglobal
•YouTube – http://www.youtube.com/c/solumglobal
•Web: www.solumesl.com
For further information about our ESL solutions, please contact:
Stefan Voelkel, Vice President of Sales, SOLUM Europe, tel.: +49 (0) 162 296 3186, [email protected]

John Revie, Vice President of Sales, SOLUM America, tel: 01-201-210-8360, [email protected]
All product and company names herein may be trademarks of their registered owners.