SOLUM, Valk Solutions and Natuurwinkel look for new ways of digitally optimizing retail processes
A new day for retailing has dawned!
We are very happy to celebrate our strategic partnership with Valk Solutions Netherlands as one of our electronic shelf label solution providers! They showed their interest and commitment from the onset and we will do our best to establish a long-lasting partnership.
At EuroCIS 2019, Valk Solutions launched a new feature in ASPOS, their own omnichannel cloud platform for retailing businesses, which provided an interface for full integration of Solum´s ESL product range into their system. The new feature was tested out for the first time in the fruit and vegetables section of our partner Natuurwinkel in Utrecht.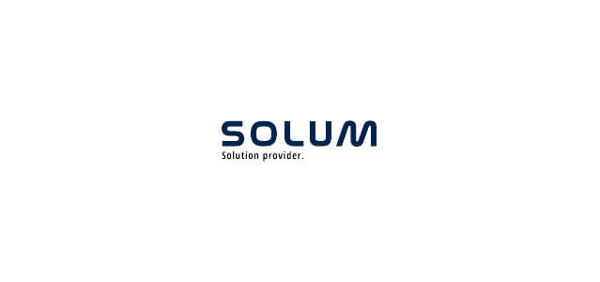 Natuurwinkel Utrecht is an organic food store located in Nachtegaalstraat, a shopping street in the Dutch city of Utrecht. It is one of the largest nature shops in the region, with a sales floor area of more than 700 square meters and a range of 8,000 to 12,000 organic products. It caters to about 4,000 to 5,000 customers per week.
In 2019, Natuurwinkel Utrecht signed an agreement with SoluM and Valk Solutions for the provision of Electronic Shelf Labels to its vegetable and fruits department. By implementing Solum's ESL´s and Valk's ASPOS system, Natuurwinkel Utrecht was planning on synchronizing the prices of their goods on the shelves, scales, and check-out counters to minimize price errors.
"We work closely together with our certified solutions providers to ensure full compatibility of their platforms with our ESL technology. In this way, we can guarantee that all solutions we propose are fully scalable and adaptable to individual client requirements." -Eugene Paik, President, SOLUM Europe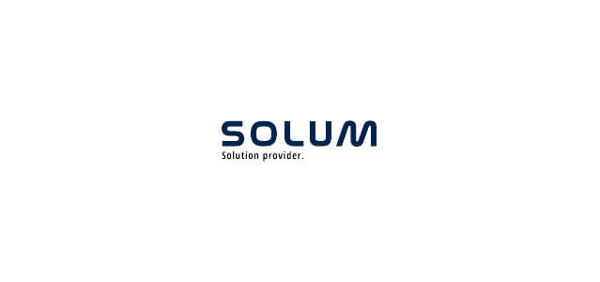 Valk´s ASPOS is an omnichannel cloud platform, specifically developed to help retail businesses to profit fully from new opportunities. ASPOS is 100 % online and in real time, featuring a single central database in the cloud. All transactions and mutations are processed directly from the database. This opens up a wealth of opportunities for Sales, Marketing and CRM. The consumer is given a truly key position, while the business back-end is cost-effective, featuring integrated logistics and central management.
Why SOLUM?
The introduction of Solum Electronic Shelf Labels and Valk´s digital retail solutions in Natuurwinkel´s store in Utrecht has empowered the organic retail business with a new technology that allows it to redirect its employees' skills to more important tasks, save on costs associated with printing paper labels, and last but not the least, provide a seamless and more satisfying shopping experience to its loyal and visiting customers.
With ESL´s now in place, the management can implement new prices for their fresh goods during specific times of the day, in real-time and in a simultaneous manner – all with relative ease. This eliminates the need for the employees to spend hours manually changing labels, enabling them to focus on more meaningful activities such as promoting products and assisting customers with their inquiries. This added focus on customer service, along with accurate display of product prices in all in-store customer touchpoints – Electronic Shelf Labels, weighing scales, and cash registers included – has ultimately led to a better customer experience in Natuurwinkel Utrecht.
As the company aims to integrate ESLs into their other branches, the possibility for Natuurwinkel to being the most advanced and customer-intuitive organic food retailing chain in the Netherlands has just gotten one step closer. With all those advantages at hand, businesses can only forego the increasing trend towards digitization in the retail industry at their own peril. When will your retail business join the Newton Age? Please find out more below:
www.solumesl.com/newton
"We will certainly do more with Electronic Shelf Labels in the future. It's most efficient in the vegetable department, where it saves us the most time. But seeing as I have more than one shop, I would like to implement them there too. This is easy. It took a few weeks to get everything working properly during the pilot phase. But the system has worked without any problems since it went live." -Peter Trent, Owner, Natuurwinkel Utrecht
About Valk Solutions Netherlands
Valk Solutions is at heart and soul a retail automation company. They know the retail processes inside out and develop innovative solutions for their clients. They do this with expertise, passion and dedication. Their goal is to make customers very satisfied and build long-term partnerships. With smart automation and excellent service, they contribute to higher returns and new opportunities for retailers.
Please visit their website at:
https://valksolutions.nl/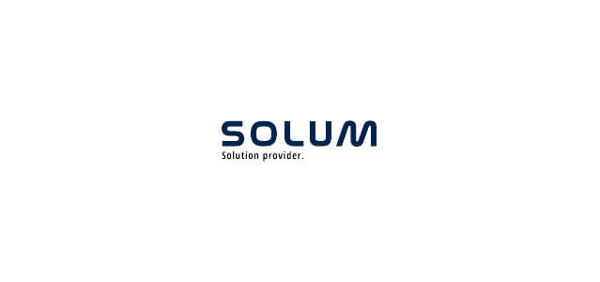 Also, follow us on our social media channels to keep updated with all the new developments of #SOLUM in 2020!
•Facebook – www.facebook.com/solumesl
•LinkedIn – www.linkedin.com/company/solumesl
•Twitter – www.twitter.com/solumesl
•Instagram – www.instagram.com/solumglobal
•YouTube – www.youtube.com/solumesl
•Web – www.solumesl.com
For further information about our Newton tags and how they can help your business prosper, please contact:
Stefan Voelkel, Vice President of Sales, SOLUM Europe, tel.: +49 (0) 162 296 3186, [email protected]

John Revie, Vice President of Sales, SOLUM America
tel: 01-201-210-8360, [email protected]