SOLUM's statement on COVID-19's impact on events and trade fairs
SOLUM's statement on COVID-19's impact on events and trade fairs
In light of global precautions for the COVID-19 Coronavirus, SOLUM's attendance to some upcoming trade fairs has been put to a halt, postponed or are subject to changes till further announcements are made by our event partners and corresponding authorities.
Rest assured that we are working diligently with our trade fair partners to confirm new event dates as quickly as possible and will notify the public soon as the information is available on hand.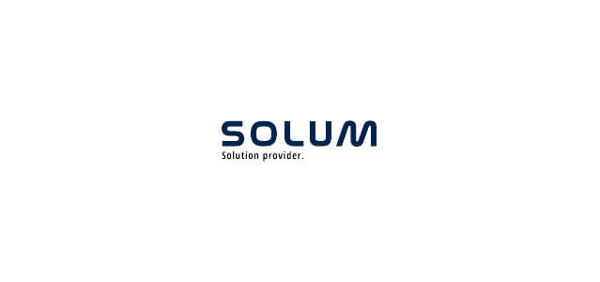 At the moment we would want to inform the community that SOLUM's status towards attending some of the previously announced events are as follows:
• Hannover Messe has been canceled.
• MECSPE has been postponed to 29-31 October 2020.
• Paris Retail Week is still scheduled for 15-17 October 2020.
If you have any concerns or questions regarding SOLUM´s trade fair participation in the upcoming months, please feel free to contact:
Stefan Voelkel, Vice President of Sales, SOLUM Europe, tel.: +49 (0) 162 296 3186, [email protected]
Hyojin Lee, Director Sales EMEA & Industrial, SOLUM Europe, tel: +49 (0) 170 9166857, [email protected]
John Revie, Vice President of Sales, SOLUM America, tel: 01-201-210-8360, [email protected]
We also encourage everyone to follow our social media pages or visit our website for the latest news and developments of the company relating to the crisis.
Facebook – www.facebook.com/solumesl
LinkedIn – www.linkedin.com/company/solumesl
Twitter – www.twitter.com/solumesl
Instagram – www.instagram.com/solumglobal
YouTube – http://www.youtube.com/c/solumglobal
Web: www.solumesl.com
At SOLUM, the health of our clients, employees, and partners is our primary concern. We remain committed to providing the superior service and support that our customers have come to expect of our company throughout this situation.
We are taking a new approach to adopt more flexible work arrangements to accommodate the fast-changing needs of everyone in these trying times. Our dedicated sales team will be to attend to your sales and product inquiries or provide support via video conference call, phone or email.
SOLUM is continuously monitoring all activity, and is in strict compliance with the recommendations of the federal, state, and local health officials.
We are keeping those directly affected by this virus in our thoughts.
Thank you for choosing SOLUM as your ESL solution provider.