Wakefern-ShopRite Becomes 1ST Store in the US to Have 4-Color ESL
Wakefern-ShopRite becomes the first retailer in the continental US to have a full-store deployment of Newton Electronic Shelf Labels with 4-Color display.
SOLUM American Inc. (SAI) partners with Wakefern-ShopRite to successfully conduct the first full-store deployment of electronic shelf labels (ESL) with Newton 4-Color in the continental US. The Wakefern-ShopRite store was located in the New York Metropolitan Market, the world's largest metropolitan area.

The said store welcomed 40,000 digital labels in various sizes, including Newton ESL 6.0" and 7.5"; Newton LITE 1.6", 2.2", 2.9"; and Newton 4-Color 2.4", 3.0", and 4.4".

One of the most significant parts of the integration of Newton 4-Color ESLs is its capability to display white, black, red, and yellow colors on its digital screen. By combining the red and yellow colors, Newton 4-Color ESLs are able to highlight the unit prices in orange, making them clearly visible to the shoppers. This makes the store compliant with the New York State Laws and Regulations on unit pricing (AGM Chapter 69, Article 17, Section 214-H, 4.a), which reiterates that unit prices of every retail commodity must be fully disclosed to the consumer.

Additionally, the 4-Color ESL's capability to display four colors not only helps in making prices more visible but also in creating digital promotional ads without the tedious process of printing and replacing paper tags.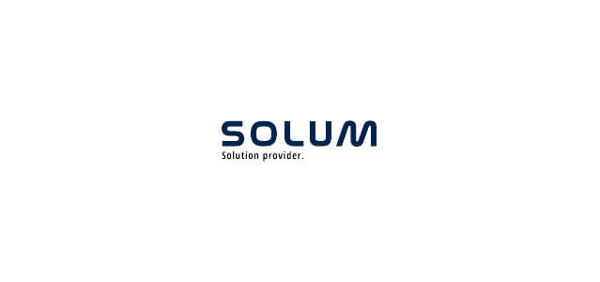 "We ran thousands of promotions each week," says Christopher McCrae, Manager of Retail Logistics (Tech) and Innovation at Wakefern Food Corp. We [used to] change eight to 10 thousand paper tags every Saturday night for our Sunday morning ad break. And that process takes several people all night long. What we found with electronic shelf labels was all of that can be handled electronically."

The labels are also integrated with a handheld device, allowing staff to easily update the prices of individual tags through a simple point-and-shoot. And because all digital labels are connected to one central server, managers can monitor all the price updates made through the handheld device.

SAI is both proud and grateful for the chance to work with Wakefern and ShopRite in creating a store fully equipped with 4-Color electronic shelf labels.
About ShopRite
ShopRite is an American retailers' cooperative of supermarkets with stores in six states: Connecticut, Delaware, Maryland, New Jersey, New York, and Pennsylvania. It consists of 50 individually owned and operated affiliates with over 300 stores, all under its corporate and distribution arm, Wakefern Food Corporation.
About Wakefern Food Corp.
Wakefern Food Corporation is an American company that was founded in 1946 and is based in Keasbey, New Jersey. It is the largest retailers' cooperative group of supermarkets and the fourth-largest cooperative of any kind in the United States.
About SOLUM
Originally a spinoff company of Samsung, SOLUM is backed by 45 years of wireless communication technology and device experience. And for the last ten years, SOLUM has constantly been developing new solutions, making several improvements in quality, and adding additional features to the ESL. Thus, the latest innovative ESL solution was born.
Follow us on our social media channels to keep updated with all the new developments of SOLUM in 2023!
For further information about our ESL solutions, please contact:
John Revie, Senior Vice President of Sales, SOLUM America
Tel.: +1-201-210-8360

Stefan Voelkel, Vice President of Sales, SOLUM Europe
Tel.: +49 (0) 162 296 3186
Kevin Jeong, Head of Sales and Marketing, SOLUM HQ
+82 10 6287 9117
All product and company names herein may be trademarks of their registered owners.