6 Reasons Why Your Store Should Switch to Electronic Shelf Labels
The application of electronic shelf labels (ESL) has been implemented by various businesses across the globe. The system is evolving and there is more than just displaying and updating product pricing.
The usage of ESLs is helping businesses reduce labor costs, improve inventory management, and engage with consumers using its features.
Retail stores these days often use ESLs to show prices, but this system has more benefits than just displaying product information. In this article, we'll look at reasons why stores should shift to electronic shelf labels.
Shelf Edge Influence
Shelf edge is a key factor in making sales. In fact, 70% of which brand to pick or other sales purchases are decided in front of the shelf. Thus, product pricing needs to be accurate. ESLs make price updates easy as they can make changes for multiple channels using one server. Retailers need to react according to price changes in the market, introduce promotions, and monitor which marketing strategies are working. Displays can also be created based on where a customer is located inside the store, by which is an extension of targeted advertising.
Quick Return on Investment
Study shows that payback for electronic shelf labels is good. The report shows that in-store sales gain a 6% increase with margin increases ranging from 2% to 3%. It's no secret that electronic shelf labels need investment but the stats reported show that investing in ESLs is worth it.
Ordering using QR codes
Show stock levels
Display product reviews to give customers a better understanding of the product.
Display Accurate Prices
Showing accurate product pricing is important in making sales. Consumers lose confidence in a store with inconsistent pricing, inaccurate product information, outdated promo information, etc. from what they see online or in other marketing materials.
Electronic shelf labels help improve this interaction with a centralized system. Your store can update prices aligned with the market.
Cut Business Expenses
Paper labels need a printer, paper, and ink. Store associates need to update the pricing and display new tags when needed. Using electronic shelf labels, on the other hand, will help store owners reduce costs in materials and labor. The staff can update the pricing using a central server which will be displayed in multiple channels. In the long run, retailers will see savings in operational expenses.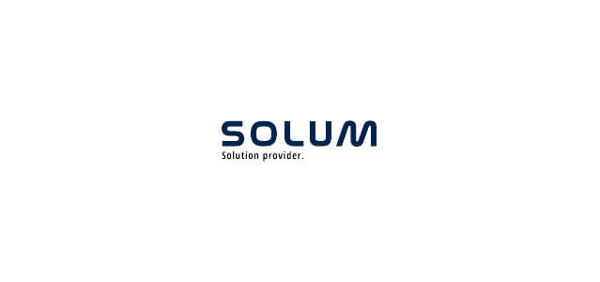 Thinking of ways to improve your shoppers' customer journey? SOLUM electronic shelf labels' features and quality provide various ways to engage with consumers and also improve your store's workflow.

Get in touch with us today for more details on why your store needs electronic shelf labels.