What Are the Benefits of Electronic Shelf Label's Location Based-Service to Retail Management?
SOLUM's latest electronic shelf label lineup is now backed up by the Newton system that offers upgraded features to help you manage your retail store.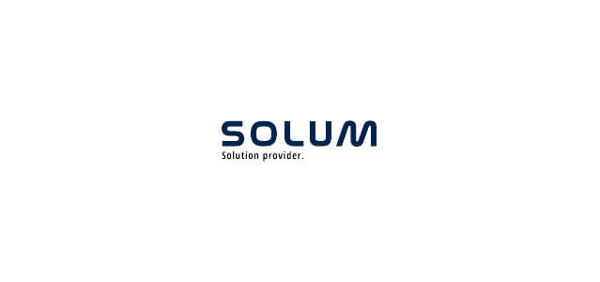 Managing your store is crucial in reaching success. You must achieve sales goals, ensure that you provide the best customer service, oversee daily activities, and help employees reach their full potential.
One of the most efficient tools to keep your retail store intact is by taking advantage of electronic shelf labels. Many think that ESL only replaces paper labels for its modern way of showing the price. Still, it can do a lot more—it elevates your store's capabilities by automating your operations.
SOLUM Electronic Shelf Labels
SOLUM's latest ESL lineup is now backed up by the Newton system that offers upgraded features that ordinary ESL systems can't provide.
Newton has a location-based service feature that enhances retail management. It uses real-time geo-data through a mobile device and RF-enabled tags to provide location-based information, allowing entity (products or people) tracking in retail stores such as hypermarkets, groceries, and manufacturing plants, and industrial facilities.
Here are four benefits of Newton's location-based service feature to retail management.
Asset Location Management
Moving
Moving assets are the equipment that workers can move from any point of the facility at any time of the day, such as shopping carts, trolleys, scales, PCs, and machines.
Attaching Newton tags enables you to manage the current location and carry in and out of mobile assets. For trolleys, it's possible to plan effective routes to optimize transportation time.
Fixed
Fixed assets are stationary equipment in their location like the shelves or the large equipment used for manufacturing the goods.
Attaching Newton tags lets you know the location of fixed assets such as fire extinguishers and first aid kits so that you can find them immediately in case of an emergency.
Location-based Retail Analysis
Store geography has a significant influence on customer behavior. Each aspect of a store's layout is designed to convince consumers to make a purchase. Using Newton, you can promote your products by changing their position to the bestselling place—very helpful when conducting sales promotions.
Low Battery Location Notification
Newton shows the location of tags that are almost out of batteries, eliminating the need to check the labels one by one and allowing management to find and replace the label before the battery is exhausted.
Failure Tag Location Notification
When the operation fails, or the update is not reflected due to time out, the tag attached can be located
on the map through Aims, so the staff can check it.
With Newton, your business never loses track. We help you find ways to make your operations more profitable and manageable.
For more information on Newton, contact us today or visit our website at www.solumesl.com.