How Do Electronic Shelf Labels Improve Management In Cosmetic Stores?
ESLs can help simplify and boost store efficiency, overall sales, and customer service too.
Over the years, electronic shelf labels or ESLs have slowly become commonplace in retail establishments across different industries. Its benefits can be applied to a wide range of sectors, including those that sell cosmetics. Aside from helping with price management, ESLs can also help simplify and boost store efficiency, overall sales, and customer service too.
How Electronic Shelf Labels Help in Cosmetic Store Operations
Electronic shelf labels use e-ink to reflect the prices of different products on the store's shelf edges, which is a major influencer in buying decisions. When the time comes to update the prices, these battery-powered tags can be relabeled with the press of a button to ensure omnichannel synergy for both the physical and online stores. Less resources are wasted on replacing each price tag and can be redirected to more important matters.
ESLs can also give cosmetic stores an edge over their competitors because these digital price tags provide more opportunity to do frequent campaigns and promotions. It takes less time to change prices and keep them consistent with electronic shield labels so cosmetic stores can attract more customers and facilitate smoother transactions.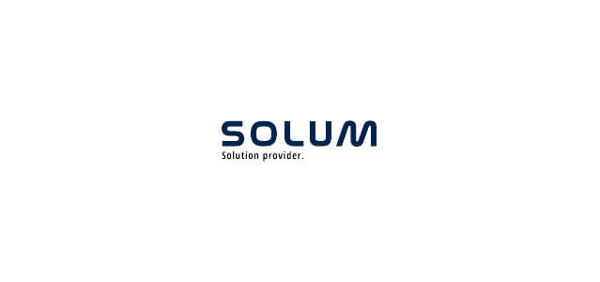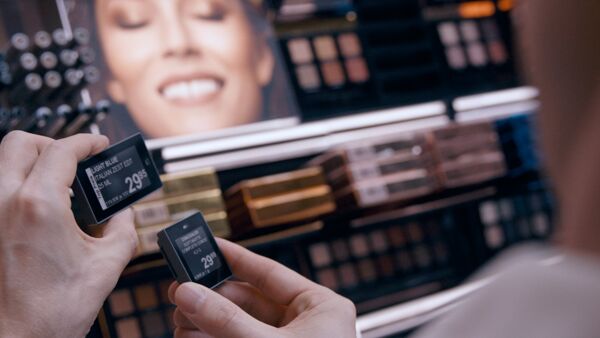 How Using ESLs Creates a More Interactive Shopping Experience
For customers who may be in a hurry, being able to shop without interruptions is valuable for them. This is where ESLs come in handy as customers can make more informed buying decisions at the shelf's edge quickly and conveniently. Aside from being able to see the current prices of items, cosmetic stores can also incorporate QR codes in their in-store ESLs. Customers can then scan these with their phones to learn more about the product or order it from the online store.
The ease of access to important product information (shade range, ingredients, etc.) can reduce the time buyers spend browsing the makeup aisles and more time asking staff to show them the product. With electronic shelf labels, customers can experience more personalized and engaging interactions with the store staff. Satisfied buyers are more likely to return to stores where they had pleasant experiences, which is beneficial to any cosmetic store.
Better Retail Management With Electronic Shelf Labels
When cosmetic retailers adapt the use of electronic shelf labels, they are not only able to reach their customers faster, but they improve store management as well. When operations are more efficient, cosmetic stores can focus on providing better and more interactive experiences for customers. The ability to maintain consistent pricing centrally makes it easier for staff members to understand how the cosmetic store is doing and what can be done to improve things.
The uniformity of information across the omnichannel gives employees a more accurate look into the sales figures, stock levels, and traffic of the store. This information can aid them in creating more detailed reports and plan more effective strategies to increase store productivity and sales.
SOLUM's ESL Products
SOLUM has been an industry leader when it comes to encouraging retail establishments to switch to leverage their overall operations with digital signage. The electronic shelf labels from SOLUM are now backed by powerful Newton technology, which offers more features compared to other digital price tags in the market. In addition to having up to 10 years of battery life, Newton is faster, displays more information, and is able to be customized.
For more information about Newton and how SOLUM products can meet your business' needs, contact our team today.