How Digital Labels Can Prevent the Decline in Supermarket Sales
Market research suggests that supermarket sales are slowly going down. Here's how digital labels can prevent supermarket sales decline.
Supermarkets and grocery store chains have always been the superstars of the retail industry. Ever since their conception in 1859 in Canada, grocery store chains have played a huge part in the economy of countries around the world. And as these stores continued to multiply and expand well into the 1950s (overcoming wars and economic depressions) and even more so in the early 2000s, no one expected that giant corporations would face supermarket sales decline in such an alarming manner.
In fact, in the United Kingdom alone, supermarkets experienced their lowest volume growth in over nine months. According to Nielsen Market Research, there was a 6.9% decrease in volume sales for supermarkets in the four weeks to January 28, 2023.
Why are supermarket sales declining?
Many factors could attribute to the decline in supermarket sales. One of these factors could be the lingering damages caused by the COVID-19 pandemic in 2020. Other factors may include global inflation rates in living costs that encourage consumers to prefer cheaper products in smaller food stores and hypermarkets, and the rise of online groceries that offer door-to-door deliveries to consumers who are too busy or too sick to go out shopping at physical stores.
Impact on other industries
The decline of supermarkets has had a major impact on the agricultural and industrial sectors. The agricultural sector is the food stores' main supplier of produce, and the food manufacturers are the business partners of several grocery chains.
If more and more supermarkets continue to struggle financially and eventually shut down, that would mean fewer clients, fewer partners, and lesser profit for the agricultural and industrial sectors.
How big chain supermarkets are coping
The decline in supermarket sales has store managers looking for various ways to improve sales and cut operating costs to keep the business running.

Carrefour Store Manager Cyril Bourdou of France has implemented a marketing strategy of selling products through "buy one, take one" and "buy two, get one free" promos just to attract customers. Meanwhile, some big supermarket store chains try to reduce operating costs by negotiating with suppliers, downsizing manpower, and decreasing electricity and water consumption. Other corporations, like China's 7Fresh, began offering meat cooking services for walk-in shoppers to enhance customer loyalty. The said supermarket also engaged in omnichannel and provide shoppers with more product information transparency.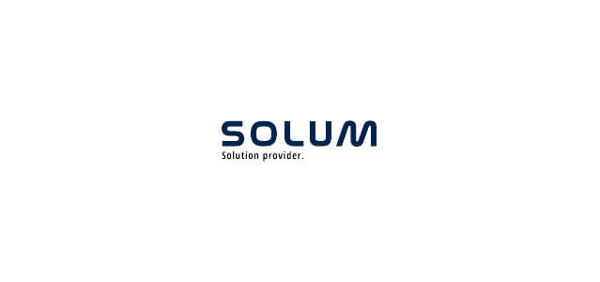 How digital labels can prevent the decline in supermarket sales
Digital labels, or electronic shelf labels, can prevent supermarket sales decline by helping the store cut operating costs, attract more customers, and engage in omnichannel to be able to compete with online shops.
Digital labels are electronic devices with e-paper screens that can display product prices and information better than traditional paper shelf labels. While paper labels require manual replacement whenever there are price updates, digital labels only require a few keyboard types and mouse clicks on a computer. SOLUM's Newton digital labels, for example, can update 30,000 labels in as fast as five minutes. This eliminates the supermarket's need to pay staff overtime fees to install thousands of paper labels every time there's a price update. Moreover, switching to digital labels means the supermarket will no longer need to spend huge amounts in reprinting thousands of price labels over and over again.

Aside from helping cut operating costs, digital labels can also prevent supermarket sales decline by enhancing customer experience. This is possible through digital labels' capability to offer product information transparency. Newton digital labels have a multi-page feature that allows them to show more product details compared to typical paper shelf labels. This can enhance existing customers' trust in the supermarket, securing customer loyalty and thereby securing future store profits.

The centralized nature of digital labels can also help supermarkets in pursuing omnichannel goals. Groceries can create an online shop where all the available items are displayed, then use Newton digital labels' pick-by-light feature and built-in 7-color LED that can aid the store staff in collecting the online shoppers' orders. Engaging in omnichannel can greatly help improve store sales and reach new customers.

Running a business is never easy, and even megacorporations like grocery chains can face supermarket sales decline. But with the help of retail technology solutions like Newton digital labels, coping with business is never impossible.

Contact SOLUM today and talk to our experts about how our digital labels can prevent your supermarket sales from declining!