How Can Digital Screens Improve Guest Experiences?
Digital labels offer several benefits to the hospitality industry, including serving as multi-purpose signage for hotels that makes the guest experience unforgettable.
The hospitality industry's primary goal is to provide the guests with the best experience they can have away from home. What better way to give them that than by welcoming them with a state-of-the-art hotel feature: digital labels.
What are Digital Labels?
Digital labels are battery-operated electronic panels with e-paper screens, or liquid crystal displays initially invented to show product prices and information on retail shelves. However, the rise of technology and innovation created various digital labels for equally multiple uses. Nowadays, poster-sized digital labels displaying technicolored, animated, high-definition graphics are available for numerous purposes of different industries.
So how can these digital labels improve the guest experience as signage for hotels?
By Impressing the Guests Upfront
Digital labels come in different shapes and sizes. One of the available sizes is big enough to serve as a hotel lobby digital signage. Hotels can welcome guests with an impressive, informative, and entertaining display that will impress anyone when they arrive at the lobby.
It is common for hotels to have static paper posters displaying visual aids from welcome signs to advertisements in the lobby. But while paper posters can be stimulating to guests, hotels can take lobby entertainment to the next level with hotel lobby digital signage. Digital hotel signages can display animated graphics with moving elements that can surely appeal to your incoming guests.
Moreover, hotels can show more information with digital labels, like flight schedule updates and nearby bus and train station details. And because digital signages come in sleek and modern designs, it is an upgrade from using standees and tripods.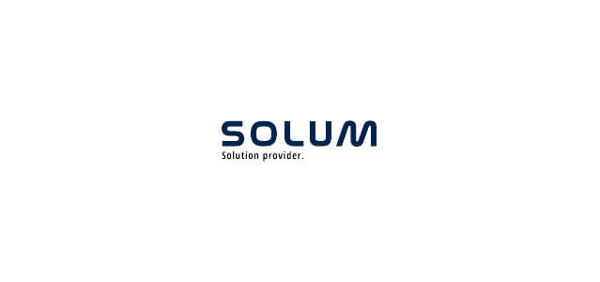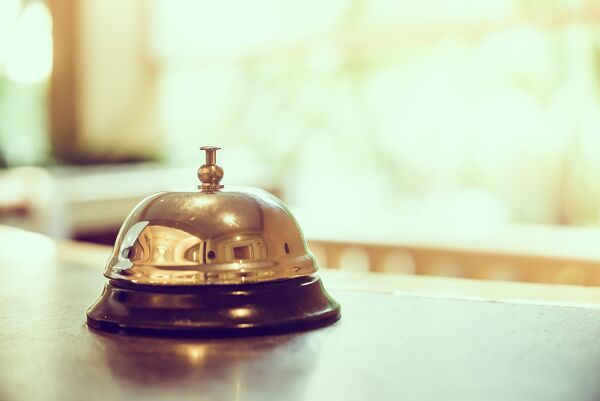 By Making Their Check-in/out Hassle-free
Guests love nothing more than convenience and comfort, which means the longer they wait to be checked in or out at the reception desk during peak season, the more inconvenient and uncomfortable it is for them. A good solution is to provide them with a self-check-in/out kiosk.
While not all digital label models can function as check-in kiosks, hotels can use computers in the meantime. Taking advantage of check-in/out kiosks can also help the reception desk staff accommodate several guests during peak seasons.
By Giving Them Upscale Hotel Rooms
What makes a hotel room look and feel upscale?
Imagine having a digital label beside the door instead of a typical room number plaque. Imagine the digital label having up to seven pages like SOLUM's Newton label, which allows your guests to select the "Do Not Disturb" page or the "Housekeeping Needed" page instead of the traditional paper signage for hotels. Imagine how amazed your guests would be when they see that your hotel features are unlike most hotels they have been in.
Hotels can continue utilizing digital labels past the doors and into the rooms. Usually, hotel rooms have laminated print-outs to serve as a customer service directory or a room service menu. With digital labels, hotels will no longer need to print and laminate directories and menus separately. Digital labels' 7-page feature lets hotels put their customer service directory, room service menu, hotel amenities, and even activity itineraries. And because digital labels are manageable through a central server, it will be easier to update any changes in the phone numbers in the directory, food prices in the menu, and schedules in the activity itinerary.
Digital signage for hospitality offers many benefits to hotel owners, hotel staff, and guests.

To learn more on how SOLUM digital labels can improve hotel guest experiences, don't hesitate to contact us!