ESL 101: How Do Digital Price Tags Work?
How digital price tags work is more than about displaying product information with an e-paper screen. It also involves internet connectivity and label management systems.
Answering the question "How do digital price tags work?" does not revolve around the electronic shelf label (ESL) device alone. This is because ESL devices work due to a system that makes them function. It may depend on the ESL provider or brand, but SOLUM Newton digital labels work using internet connectivity as their way of communication and require a label management system to serve as its command center.
Basically: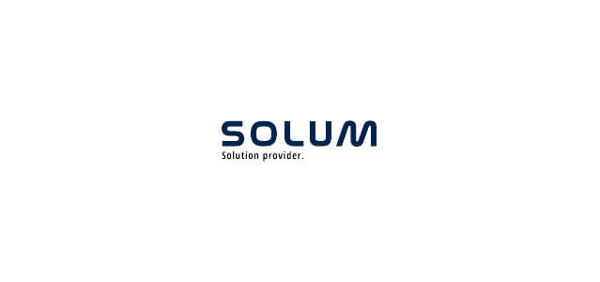 Label Management System
To understand how digital price tags work, let's start with the label management system.
A label management system is a software that serves as a command center for ESL devices. ESL users use label management systems to enter the data they want their ESLs to display. They are usually installed in desktop and laptop computers under businesses using ESL.
SOLUM's ESLs are designed to be mostly compatible with non-SOLUM label management system software to make it easier for businesses to integrate SOLUM ESLs into their system.
But of course, SOLUM also has its own label management system: the Advanced Information Management System (Aims). Aims is developed by SOLUM exclusively for SOLUM ESLs. What sets it apart from other label management systems is its Aims Dashboard, which allows ESLs users to monitor and manage the labels, products, inventory, and data—all in one workspace. Aims also eliminates the ESL user's need for large physical data centers or store servers by offering cloud storage for the business data.
Internet Gateway
Another key factor in how do digital price tags work is the presence of an internet gateway.
When an ESL user enters a product, service, or room data into the label management system, the information does not directly go to the digital labels. Instead, the label management system will first send the data to an internet gateway, and the internet gateway will send the data to the nearby ESLs.
To maximize the potential of Newton ESLs, SOLUM developed the Newton Gateway: the internet gateway that transmits data such as text, images, and price updates from Aims to the digital labels within a 25-30 meter radius.

For Newton ESLs, SOLUM designed two types of gateways: Newton Gateway with ethernet interface and Newton USB Gateway with USB interface. Both are built to match the communication speed of Newton labels, each having the capacity to update 50,000 labels.
Electronic Shelf Labels
Finally, the data transmitted by the internet gateways will be received by the ESL, also known as digital price tags or digital labels.
Depending on the brand, most ESLs are equipped with information communication protocols like internet connectivity, Bluetooth connectivity, infrared, and NFC-tapping capabilities. This communication protocols enabled ESLs to receive the data that determines what their e-paper screens should display.
To most ESLs in the market, how digital price tags work ends on that note. But with SOLUM, Newton labels can do much more than display product information and price updates. Newton labels are also built with two programmable buttons and a 7-color LED indication system for other business operation purposes. Upon the client's request, Newton labels sometimes come with a Mobile PDA. A Mobile PDA is an electronic device with a barcode scanner that can also be used to assign labels to products and update a label's content if needed.
Do you have any questions on how do digital price tags work? For inquiries, feel free to contact us!